So you have just started to make videos for your YouTube? You absolutely enjoy vlogging and sharing your views with people around the world but there's just that one thing that worries you the most! Trafficking! Even though there are hundreds of YouTubers online, you are also keen on making money and getting more people to like and show interest in what you are posting.
And we completely understand what that must feel like. However, we can definitely assure you that there is really no need to worry any longer. Because in this post, we are going to discuss with you the top ways in which you can get more traffic on your channel and turn into a successful YouTube celebrity soon.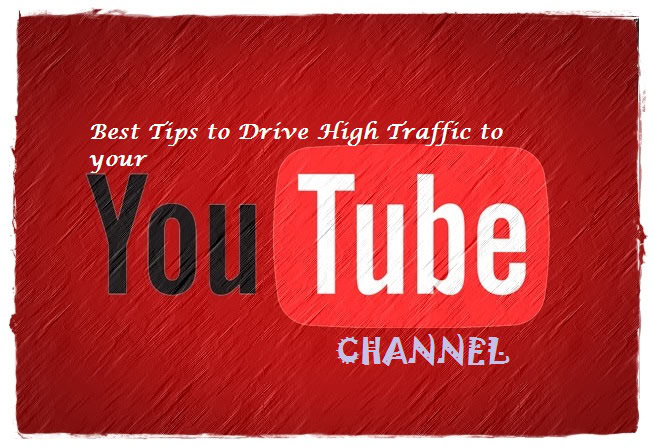 Secret Tips to Increase your Youtube Traffic:
Make long video descriptions:
The first and most important thing you need to do in order to get YouTube traffic is simply used longer descriptions below the video. Always remember that Google can never watch or even hear what you are saying. Automatically you are dependent upon the text.
Also, when you are writing your descriptions, make sure you are using keywords. This is definitely one of the smartest SEO strategies seen so far for getting more attention and traffic on YouTube.
Send Your YouTube links on social media:
A second important step you could try in order to get more trafficking is simply sending your links everywhere on social media. This would definitely get you a whole lot of attention, subscribers and shares. So if you are using Quora or LinkedIn or maybe it's just your blog on WordPress or even Facebook, paste your link right there so that more people can see it. If you are using Quora, just find a question where you think your video could answer. And that is enough.
Ask them to subscribe and link:
One of the most important signals that YouTube picks up is when people like and subscribes what you have posted. It also gives YouTube a strong idea that you have an amazing video on your hands. And that will be noted too. You can always ramp up these experiences by simply asking your viewers to like, share and subscribe.
People who like your videos are definitely going to take that seriously and hit the buttons. Hopefully, that will get you enough trafficking.
Put Videos In A Playlist:
Another smart method to get more subscribers on YouTube is by simply adding all your videos to one playlist. That is going to be far more helpful than you even imagined.
Several verified channels on YouTube such as FitnessBlender have compiled some of their best YouTube videos in a list where people have been watching them more.
And this ultimately leads to more subscribers and more viewers on YouTube. Just make sure you remember one thing. Assemble all your videos in a playlist based on the keywords. Add more text and that should be enough.
Be Professional:
Another thing you must keep in mind while updating YouTube videos is that you have to learn to be a professional. You cannot update videos that aren't up to the mark. It's best to use video editing tools and software's that are will help you make quality videos.
A few good effects will also help you make a good impression. Also, make sure the video quality is excellent. You don't want to put up anything that is hazy and lifeless. Your videos should be fun to watch.
Keep your viewers engaged:
If you want more viewers on YouTube, you have to learn how to keep your viewers engaged. And this can only be done if your videos are funny, entertaining and full of information.
People will talk about your videos and want to see it more if you have these three points. So keep that in mind when you are shooting.
Practice before posting:
Before posting a video, it is very important to practice a bit. You should do a couple of dry runs before you can actually think of taping, publishing and posting them. This will create a good impression and get people coming back to you for more.
Always ask for feedback:
Another strategy that has always worked while getting more viewers is the art of asking for more feedback. A lot of people will not even post a comment unless you show that you are interested in listening to them. Plus when you ask for feedback, you do tend to create the impression that you want to know what people are thinking. This will definitely help get more likes and subscribers.
The sound of your voice:
Another priceless piece of advice we can definitely give you is to make sure that the sound of your voice is clear and audible enough for people to hear. It should be well edited too so that you the users can hear it very well.
Don't make videos that are too long:
When you are making videos, there is something very important you should understand. Don't make them too long. Three to four minutes is sufficient enough. If you keep talking about unnecessary things, people will show less interest in your videos and move on to something else that is far more short and crisp.
Get more exposure:
You could actually get enough exposure if you make your videos a bit more vital by posting it on Instagram, Twitter or simply asking your friends to spread the message. In fact, if you involve a friend in your video, chances are the message will spread faster. This will definitely get you more exposure and much more likes.
Don't be insincere:
If you come across as someone who is insincere and fake, people will spot that immediately and very few will want to see your videos. In that way, you are not going to get enough likes and shares. So make sure you are being honest and real enough in all the videos that you release.
Do not use inappropriate language:
This point is actually very important, especially if you are planning to make a career out of YouTube. Make sure never to use any sort of inappropriate language. There is no need to cuss, swear or use words that are not acceptable in public. Your words should be nice and pleasant to the ears. In fact, enhance your vocabulary a bit and say things that people will enjoy listening to.
Use Video Replies:
You can always get more viewers on YouTube by using the popular technique of video replies. YouTube always allows you to post video comments. If one of your videos has become very popular, you can always reply to them in the form of a comment through a video. However, do keep in mind that you can only do this once. So please finalize things from beforehand and be careful of what you are doing.
Use tools:
While making a cool video, you should always use tools such as props and costumes. That will simply add more life and fun to your videos. Just make sure they are organic. Plus when you are editing, try not to make them too fancy. That won't be too good for your viewers.
Add an extra few links to your video:
This is one of the most powerful techniques that can get you a whole lot of likes on YouTube. All you have to do for this one is when you are embedding your own video on your blog just add a link that connects directly to YouTube. You could write something like "Click here if you would like to learn more about exotic makeup ideas". And boom! You are going to have so many viewers interested in your video. So if you use a simple trick, you are definitely going to increase your chances.
Let people contact you:
You can also give away your email id or your Instagram handle if you want people to contact and speak to you. That could be a great way to get in touch with your loyal followers and get more people to listen to you.
See others to know:
You can always take a look at others YouTube videos if you want to learn more. This will give you a good idea from beforehand on how to tackle YouTube videos and make the right kind of them. Hopefully, the likes views and subscribers will keep coming your way more often.
Use a good title:
Always remember that the title of the video is important. You have to take great care of the content as well as the title to make a good impression.
Don't make it an ad:
Whatever you do, make sure you don't make your video look like an advertisement. The whole point is to make it look less like an advertisement and more like a proper video.
So that completes our list on how to gather more views and subscribers on YouTube. Hopefully, the article has benefitted you immensely. If you have just started a channel recently, this post will definitely get you rolling. On that note, we wish you all the very best. And if you have a few ideas, comments or views that you would like to share, please leave a comment. We would love to hear what's on your mind.