Every one is aware that search engines play a vital role in getting traffic for most of the websites. There are plenty of plugins that one can find to augment SEO for their WordPress websites.
The selection of the best plugins will help make things easier and make a user-friendly interface of your website. One can be positioned high in Google and various search engines with the facilitation of these plugins.
Try using one plugin at a time and go for the apt ones that meet your needs. Remember each one works in a different manner so you will need a little experiment to finalize the best one that suits your site.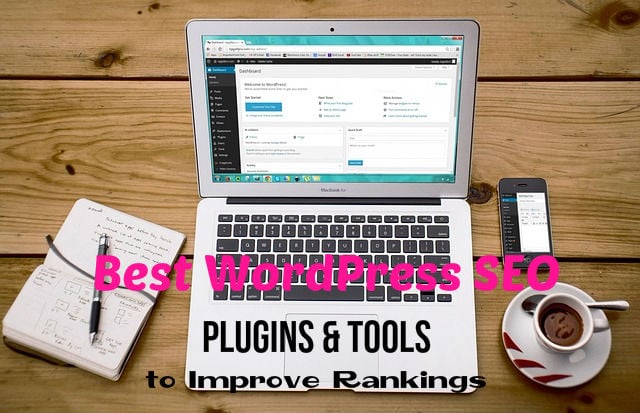 WordPress SEO Plugins and Tools That You Should Use:
WordPress SEO Yoast provides with total website optimization. This SEO plugin not only offers to add titles but also provides another array of options like page analysis, Meta and link elements, RSS optimization, social SEO, and editing .htaccess or robots.txt file, XML sitemaps etc. It is the all in one plugin you should definitely go for and it is simple to install and setup.
SEMrush is an excellent keyword analyzing tools used by many SEOs and Webmasters to analyze their SEO Efforts. With SEMrush you will be able to analyze and get insights from the competitors to help augment your SEO.
You will get knowledge on organic keywords to elevate sites you will get backlinks from, get handy information about your competitor's strategies for advertising and much more. It is used by many professionals and companies. This tool completely comes with a paid subscription but worth every penny.
Google is a colossal search engine. With the comfort of this plugin tool's you will be able to get keyword suggestions from Google itself. It is free and advertisers bid for keywords for their ad campaigns. They are able to pick right keywords by looking at the estimation of complexity level, a number of results and search volume.
As a blogger or website owner, you can find keywords that highly attract advertiser interests, search volume and keywords that will elevate your sites rank.
It is one of the best existing free SEO plugin available. It generates keywords and suggests it to you through the gathered keywords from the Google Autocomplete. The purpose of Google Autocomplete is to accelerate the search performance of users on Google. This signifies that the best results are the maximum searched words on Google for that specific keyword.
It can be effectively used to optimize the content of your site and it works remarkably swift as well as suggests keywords from Bing, YouTube and the App store too.
It is free and will allow you to verify data for several domain names. You will be able to discover who links to that domain and the keywords that are being used by them.
You will also get facts like which pages are linked to your site and top links etc. Then again it has search limits per person. If you subscribe to Moz Pro it will let you access to many other tools.
LinkPatrol allows you to find links, fix and get total control on it on your website. Eliminate links and keywords that are spam oriented and monitor the added links and anchor texts. It is a swift and competent plugin and has a speedy user interface.
Broken links hinder your website's SEO and disrupt the user experience. You should keep a tab on your site's link and fix if you find any broken one.
Broken Link Checker is a free plugin that helps in detecting broken links and fix them on your WordPress website without having to edit your contents. Sometimes this plugin can retard your server.
Perhaps some of your website's power is given away to another site when it links with your site. To prevent this you can use Rel NoFollow checkbox. You can make no-follow to all external links however you may wish to do-follow certain sites that prove beneficial.
It is an unfussy WordPress plugin that will add a checkbox in the insert/edit link popup. The popup previously has a check box that allows opening links in a new tab.
It is an SEO tool accessible as a browser add-on for the web browsers like Google Chrome, Opera, Mozilla Firefox and Safari. It also gives details related to the SEO for any site. Professionals are known to have used this add-on a lot. The detail it provides is useful when you want to gauge your competition for various anchor terms.
It is the most downloaded SEO plugin and used by many. This plugin helps in avoiding duplicate content and spawns Meta tags. It is meant for the users that are less advanced who do not wish to organize every single detail on their site. It presents webmaster authentication for various search engines, works well with WordPress e-commerce site and is beginner friendly.
It adds effective and accurate Open Graph Meta tags to your site. It means it makes certain that your pages and posts are clearly displayed on Facebook, LinkedIn and Google+. It improves your site's SEO by testing your site and image handling.
You can let your visitors share your contents to various social networking sites and also supports emailing. You can customize and choose the placement of the button. The options include a small or large button, top or beneath the content, floating sidebar or pull down menu. It lets social analytics contemplate the sharing practices of your viewers.
It adds appropriate ALT and TITLE features to all the images in your site and improves SEO. In favor of the search engine optimization, ALT tag is significant and plays a fundamental role. It will describe your images to the search engines so that when one user is browsing for a certain image, it is crucial for determining element for a match.
This WordPress plugin helps in the smooth and swift loading of your site. It has turned out to be the blogging community's favorite. This plugin generates static HTML pages for all of the pages in your WordPress site. This way a visitor will not have to enter data from the database or the PHP code of your site which consequently results in quicker loading of the site.
One should always make sure that one has a sitemap displayed in his WordPress website. The sitemaps are very efficient in helping the surfers to understand more about your site and the contents. This plugin develops XML sitemap and keeps updating it automatically as your site grows.
 The WordPress redirection plugin checks your site and scrutinizes when a surfer encounters a page that does not exist in your site. With this plugin, you can then simply help your visitors by redirecting those links to where they are intended to go. This way your search engines are happy.
One of the best features is that it will automatically arrange a redirect for posts of whose URL has been altered. Additionally, it gives you the statistics of how repeatedly redirections are being approached and from where the original link appears.
To get ideas for contents for your site keywords are an inspiration. You can also look for articles and contents that are available on other sites and social networking sites so that you comprehend what the people are interested in.
Buzzsumo is very functional for this purpose which allows you to glance at any site or keyword and find the best performing content. This will be constructive to create better content for your site as compared to your competitors and optimize site's SEO.
SEO Smart Links plugin can automatically link phrases or keywords in your posts as well as comments with related pages, posts, and tags on your site. It allocates you to set up your own anchor texts and set of subsequent URLs.
It is an ideal system to get your site updates interlinked or include affiliate links to supplementary sites. You can anytime alter the options from the settings panel and everything works quite transparently for you.
It is another powerful plugin to virtually augment your site's organic traffic and optimize your contents with guidance. It has a built-in keyword analysis tool which helps in coming across keywords that facilitate your content's comprehension and generates a search engine responsive site.
It analyzes the contents and enlightens you with the scores on its SEO strength. The plugin also assists you to make the most of the images on the page by examining whether all the images have needed tags and suggests you appropriately.
It comprises of short summary about your page in the search results of Yahoo, Google, and Bing and at times on Facebook Newsfeeds along with star ratings, images and author photographs etc. It provides the search engines only the significant & accurate information to exhibit in search result snippets.
The plugin has proved to be very interactive and the features let you protrude in the competition. It boosts CTR and assists you in ranking high in search engines.
Thus, it is a very essential that you choose a good quality WordPress SEO plugin for your WordPress site so that it enhances the SEO of your site. Do not mash up with plenty of plugins but keep the number of plugins for a site to one. From the above best WordPress Plugins some are free and available on the WordPress directory itself.