WordPress is a powerful content management system and a reliable platform to earn money online. Ideally using WordPress has helped numerous freelancers, bloggers, web-developers, and SEO marketers make a decent living from WordPress. It is because endorsing someone's offerings like services or products with a unique tracking link or affiliate link lets you earn a commission from the respective sales.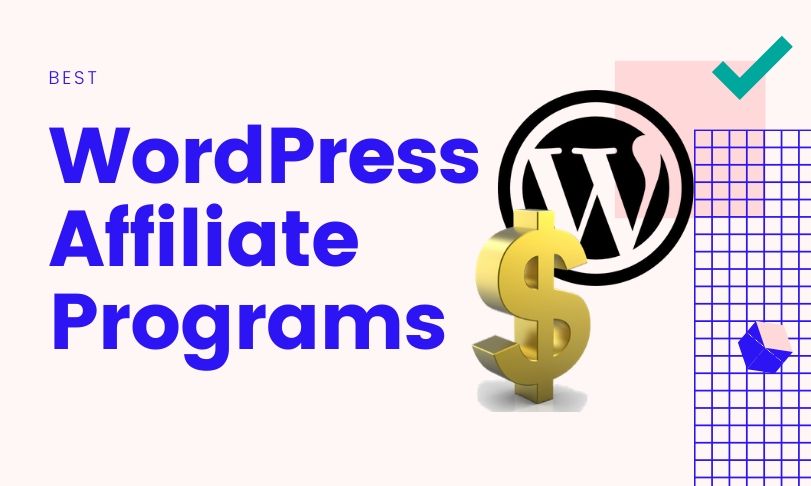 Moreover, bloggers can recommend a superior product that they are using and when a buyer purchases that product based on the provided referral, one earns money.
For these and more such reasons, WordPress affiliate programs are considered excellent marketing tools. Moreover, they are very easy to use as you have to promote products or services on your social media, email, blog, or similar platforms.
But how can you use WordPress affiliate programs for business promotion?
Here, have a glance!
Using WordPress Affiliate Programs for Business Promotion
Before you start using any WordPress Affiliate Program, you must take into consideration some general rules to create rich, promotional content.
1. Your content must be highly qualitative:
Your content must be well-written, properly formatted, and extensively researched. Make sure you spend enough time using and understanding the product you intend to promote. The reader must clearly understand that you are an authority on the offering and content showcased.
2. Content You Promote Must be a Good Fit:
The affiliate content you promote must be in line with your regular content. For example, a post on philosophy does not match while promoting SEO tools.
Your Content must be tailored to Your Audience.
Presenting general content is not going to fetch you ideal results. Your content must be tailored as per your target audience. It must be in the context of their interests and preferences.
3. Do SEO:
In-depth SEO knowledge is not required but you must practice SEO to find relevant keywords, write content to boost rankings and monitor SEO performance after. Most importantly, you must perform the basics right.
Now that you know how to make the best use of WordPress affiliate programs, here I list some of the top affiliate programs that are of great help!
Best WordPress Affiliate Programs for Bloggers:
There are various kinds of affiliate programs designed for WordPress. Let's look at them one by one!
WordPress Affiliate Programs for Themes
1. Themelsle Affiliate Program:
Housing more than 30 amazing themes and 10 fantastic plugins and add-ons makes Themelsle a popular WordPress affiliate program and is increasingly expanding theme store in the market.
Customers have to pay an annual feel to gain complete access to the complete collection. It is of exceptional value to the customers and a great solution for affiliate marketers. Undoubtedly, it is the best program for freemium themes.
2. CSS Igniter Affiliate Program:
This is another great program offering templates for all kinds suitable for any type of website. It comes with a diversified range of pricing options for distinct referrals. The lifetime package is available at $249 implying you earn $99.60 commission for one referral.
3. MyThemeShop Affiliate Program:
This program offers the biggest commissions in the WordPress market. It offers 85 elite WordPress themes, club membership, and 13 awesome plugins. It is a great affiliate program to better convert leads for WordPress.
4. Themeum Affiliate Program:
This is a superior theme shop offering a user-friendly and modern assortment of themes for all means and purposes. It offers optimized templates for the integrated and blocks editor with a WP page builder. It even has its own drag-and-drop page building plugin.
The plugins and themes of this program can be purchased by customers in bundles through club membership plans or as one product. It comes with impressive offerings like real-time tracking, recurring earnings, hassle-free transactions, and dedicated affiliate support.
5. PremiumCoding Affiliate Program:
This affiliate program lets you perform niche-specific, marketing modern and creative themes for blogs. This is the most focused category offered by them along with a wide range of other themes.
It is an expanding theme store that offers easy-to-use, attention-grabbing, and simplistic themes on a timely basis. You can either purchase a theme or sign up for a lifetime or yearly plan. The lifetime plan offers you instant access to more than 30 cutting-edge themes covering distinct industries.
WordPress Affiliate Programs for Plugins
1. LiveChat Affiliate Program:
This is a cloud-based app for help desk software and messaging desired for customer support and online sales. It has presently helped more than 26,000 companies across 150 countries.
You may join their LiveChat partner program to access promotional resources, affiliate marketing knowledge, and unique discounts. Also, you will get a dedicated account manager to get started.
2. Elementor Affiliate Program:
This is a premium tool for building page for WordPress. It is convenient to use and highly compatible with every page or theme. Install it on your present WordPress theme and then customize it as per your choice. When you make changes you won't lose any templates and layouts.
It is so amazing that it is backed with millions of counting and downloads. It offers you a free hand in designing homepages, landing pages, carousels, posts, products, social pages, portfolios, and more. The best thing is that you don't require any coding skills.
3. WPForms Affiliate Program:
Undoubtedly, this is a highly robust and user-friendly plugin and an excellent tool for promoting the blog more heavily on plugin than the theme side. Though it offers a low commission rate it is definitely reliable. With its maximum price of $349, it lets you earn $69.80 for one referral.
4. MemberPress Affiliate Program:
This is an excellent WordPress program for the website industry. With this plugin, you can restrict the user's access to premium charges and content for membership using one of the payment gateways like Authorize.Net, Stripe, or PayPal.
5. Beaver Builder Affiliate Program:
With this tool, you can build awesome custom layouts even when you don't possess any coding knowledge. It comes with a range of lovely templates and 30 powerful modules as well as supporting front-end edits so that it is possible to build the website in real-time. It is an excellent tool for top-converting plugins.
WordPress Affiliate Programs for Shared and Managed Hosting
1. InMotion Hosting Affiliate Program:
This is a cost-effective solution for a managed hosting provider whose affiliate program gained appreciation from 25,000+ customers. They offer decent plans that can fit into everyone's budget ranging from packages friendly to developer and business websites and personal blogs. The best part about this program is that it installs WP automatically during the process of checkout.
2. Kinsta Affiliate Program:
This is another premium WordPress hosting provider powered by Google's Cloud Platform. It offers rich hosting plans, which are available for a range of users from high traffic website owners to top entities.
It offers a one-time signup bonus and the amount depends on the plan for referrals signs up. It starts at a price of $50 for beginner, $100 for pro, and $150 for businesses belonging to enterprise levels. You can earn a monthly commission of 10% on a recurring basis and using the dashboard affiliates, it is possible to track payments, subscriptions, and monitor page-views.
3. SiteGround Affiliate Program:
This is surely one of the finest shared hosting service providers for WordPress users. It can be recommended to visitors who wish high-quality and promising hosting without spending too much money. When you intend to earn affiliate commissions from promoting hosting services, you may rely on this particular tool. It serves as one of the finest affiliate programs for WordPress.
4. HostGator Affiliate Program:
Though it is not possible to use HostGator by everyone, it is one of the finest players in the field of shared hosting. It comes at affordable prices and for this reason, is a preferred choice among newbie webmasters making sure their affiliate scheme converts well.
5. WP Engine Affiliate Program:
When it comes to managed hosting, this particular platform is one of the most trusted names. It offers lucrative plans at little prices and guarantees fast speed along with top-quality customer service.
6. Flywheel Affiliate Program:
If you are looking for an exceptional and well-managed WordPress hosting solution, Flywheel is an ideal choice. It comes with blazing quick speed and a team of knowledgable experts that hold rich experience in resolving issues you may encounter. It is a premium-quality service available at cost-effective norms.
7. Bluehost Affiliate Program:
It is one of the approved hosts over on the official WordPress.org website. Both affiliates and users can trust this tool and the affiliates are paid more than $5 million in a year.
8. DreamHost Affiliate Program:
This hosting service provider from DreamHost is excellent and recommended choice for all sorts of businesses. It was established in 1997 and is a trusted hosting company holding a record of serving more than 1.5 million clients in one period.
WordPress Affiliate Programs for Security, Backup, and Maintenance:
1. WP Buffs Affiliate Program:
This affiliate program is highly popular for not just its performance, but also for maintenance and security that focuses primarily on WordPress sites. It is a great solution for users who don't possess technical knowledge.
Using this tool, it is possible to handle performance enhancements, unlimited edits, daily security troubleshooting, and regular health maintenance of a site. It lets you make bold decisions regarding your website without experiencing any technical restraints. Along with daily cloud backups, it offers complete optimization and 24 x 7 monitoring of performance and speed of a website. With its promising all-in-one packages, it is definitely difficult to beat.
2. Sucuri Affiliate Program:
This is a security master for the WordPress website, specializing in offering numerous safety issues like anti-virus, malware removal, and firewall solutions. Their high-quality service is available not only for WordPress websites but also for Magento, Drupal, and Joomla webmasters.
3. ManageWP Affiliate Program:
If you are finding it difficult to manage numerous websites at once, the ManageWP affiliate program is an ideal solution that streamlines the process by allowing you to manage the WordPress powered sites from a single dashboard.
In addition to affordable plans, it offers lifetime recurring commissions, which are highly attractive to affiliates. It is a great handy solution for an affiliate program for WordPress developers and users.
4. WP Curve Affiliate Program:
This is the best solution to combat all security issues related to your WordPress website. It is available at an affordable monthly charge and can handle all the boring WordPress maintenance tasks. You would also love it because it offers you the support of skilled developers who can handle a range of small tasks on your part. Such tasks must not be more than 30 minutes. WP curve affiliate program is a great example of quality programs for WP sites.
WordPress Affiliate Programs for Content Delivery Network and Email:
1. MaxCDN Affiliate Program:
To gain high speed for your WordPress website, a highly attractive prospect is CDN and MaxCDN is an ideal choice for making promising conversions. It supports your website to perform on numerous servers across the globe. Moreover, it allows connecting visitors to the geographically closest platform, enhancing load times and reducing latency.
2. OptinMonster Affiliate Program:
This is one of the finest tools for converting visitors into email list subscribers. It allows building awesome opt-in forms and pop-ups and comes with reliable exit technology. The experienced users on this program ensure that this is a solid converter and a top affiliate program for WordPress.
Miscellaneous:
1. Shutterstock Affiliate Program:
To make sure your website includes high-quality images, you must use Shutterstock. It comes with a vast collection of 80 million gorgeous, stock, royalty-free photographs, and videos. They sell almost 4 images in one second.
2. Hootsuite Affiliate Program:
Hootsuite is a perfect choice to supercharge the social media efforts. It allows you to track, grow and schedule the social reach of your business. It is a highly compatible software with more than 30 famous social networks.
Conclusion:
You now have an extensive assortment of WordPress affiliate programs. So, create rich content, engage with your audience and start earning high commissions. Sure with the use of these affiliate marketing programs, it is possible to earn passive revenue for your business.