If you have ever noticed Google search results closely, you will see that Wikipedia gets a respected ranking in most of the search results. Undeniably, most of these results are for many keywords and this is what brings Wikipedia into dominance from an SEO perspective.
Upon checking, you will find Wikipedia deserves the ranking that it gets. I certainly believe that there is any non-algorithm stuff happening here.
So, what is that brings great dominance to Wikipedia in SEO results?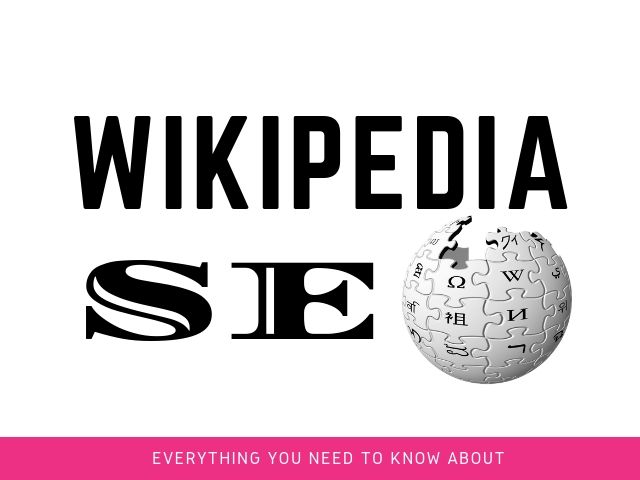 Why Wikipedia Secures Dominance in Google?
As a backup, Wikipedia is among the few websites that act as the top performer for organic search results. Probably, it is because Wikipedia practices some of the finest SEO fundamentals.
Check out a few of the SEO fundamentals that bring Wikipedia great dominance online.
1. Original and Detailed content:
Wikipedia is an excellent platform for case studies. It contains a high volume of content has rich detail. This has also resulted in increased trust of people for Wikipedia.
2. Targeted Pages for Specific Key Terms:
The other good thing about Wikipedia is that each page is written uniquely and around a primary key term. Because of this, it is able to hold strong dominance online. It easily ranks for the core search terms as well as long-tail keywords.
3. Solid Domain Authority:
Only a few websites can achieve a domain authority of 100/100 in the OpenSiteExplorer. This is a clear example of the strong link building plan.
4. Excellent Structure for Internal Linking:
Wikipedia is great at contextually linking internally. This spread the domain strength throughout the website. It only needs to remove nofollow and incorporate more external links.
5. Great Page Authority:
Clearly, Wikipedia is a market leader in the field on the online encyclopedia. Therefore, it naturally generates citations and links from reliable and high-quality resources.
So, you see, these and more such reasons that serve Wikipedia a strong dominance online.
Will this Dominance Exist?
Wikipedia is a strong website that has the most notable links and content. The only thing that can be a threat to Wikipedia is if there is any change in Google's algorithm towards assessing the user intent.
For instance, if a searcher is hunting for 'Costa Rica nightlife' and is expected to see the different night party spots and destinations, he would be disappointed to get an informational page about Costa Rica instead.
If Google moves its focus more on user experience and bounce rates, Wikipedia can lose some of its high rankings in the mere future, particularly for transactional searches.
But this is just one side of the coin. It is because Google strongly believes in offering diversified results for a query. And Wikipedia delivers content varieties, which no other website was able to offer till date for a huge number of keywords.
Taking Advantage of Wikipedia for SEO:
Remember, Wikipedia is a strong competitor to all business and organizations in SEO. It may not be competing for your organization or business in the market on a direct basis, but it is definitely competing for traffic and rankings in the market that is responsible to generate your business.
Since you know that Wikipedia ranks high in Google, you must use this to get better results for your business. All you have to do is practice some techniques and strategies to use Wikipedia to your SEO advantage.
Find here some of the best Wikipedia SEO practices and strategies that you must follow.
Best Wikipedia SEO Techniques and Strategies
1. Nofollow Value and Wikipedia SEO:
Wikipedia possesses some peculiar traits. This makes it a central target for people who are looking out for varieties of information. In the year 2007, 'nofollow' value was implemented for backlinks to articles on this platform. When a Meta tag was added to the HTML link, Google spiders were unable to index the link into their search engine index.
It is one of the best ways to optimize Wikipedia for SEO and is accepted by all major search engines. Moreover, all the external links in Wikipedia are assigned nofollow value, so such links are unable to promote websites beyond a point. People keep adding redundant things to Wikipedia in the form of links to the sub-pages of a major website. Often, a single article gets linked to numerous relevant links, like to fan websites, social networking sites, forums, and others. In other websites, such links are primarily located within the links page. However, this functionality is unavailable in Wikipedia.
2. Search for Broken Links:
It's true that Wikipedia links have nofollow value, but this does not imply they are not important. With the help of Wikipedia links, you can get referral traffic. Also, people who click on Wikipedia links can likely link back to your site.
You just have to focus on getting Wikipedia links without getting commercial spams. Try to help Wikipedia, rather than using it as graffiti board. In order to identify broken links, you must browse all pages with it. Even, you can create a resource that works as a reference for the dead citation.
If you identify a broken link, you can get referral traffic as well as a nofollow link from trusted websites online.
3. Contribute to Wikipedia:
You need to have patience when practicing Wikipedia SEO. It is because ultimately you can receive lots of traffic. However, this will take time to accomplish the goal. There is no short way to it. You have to add links and design articles and contribute the same to Wikipedia. This will build your credibility.
You first have to open an account. You can make minute changes in articles that are of not much interest to you but are in high demand. You can use topics that generate less traffic so that there is not much competition. Finally, enhance the article by removing grammar and typo errors.
This way, you can build a strong reputation on Wikipedia as well as it will help you share knowledge and grow professionally.
4. Find Citation Content and Dead Links:
A link is considered dead when Wikipedia names it as a dead link tag. Moreover, if a citation is required for information in articles, Wikipedia considers them as 'citation required.' A particular page on Wikipedia lists articles or content with dead links. Pick articles that are relevant to your interest and do the editing.
You can even use the content on your site to replace dead link or offer good citation. Otherwise, you can create fresh content and suggest the page to Wikipedia's editors. This way, you can get backlinks to your website from Wikipedia. Just don't ask any login or registration from people to read the article, as this might result in rejection of your article.
5. Edit Topics Based on Relevant Keywords:
Next, you must actively edit articles on Wikipedia that belong to topics, which are vital to your business. You can search for new discoveries or the latest innovations in the technology industry. No need to be in a hurry to link to your own resources. Rather, focus on offering accurate updates in order to boost your credibility among the Wikipedia community.
Sure, if your content is the best to certain places, you must link to it. However, follow a neutral approach. Remember, you are offering information and not defining a sales pitch.
6. Open an Account on Wikipedia and Add New Articles:
You have now started contributing articles to topics of your interest. You can even begin adding novel articles. While adding an article to a new topic, you must make sure that it is relevant to your business and organization. Also, you can add articles about your organization and yourself.
The best bet to win over is to enlist others to create an entry and write half of the content. Otherwise, it would appear as self-promotion. A simple way out is to suggest the article to another person on Wikipedia considering the achievements of your organization and authoritative citations. Once the article is there, you can make the necessary edits.
7. Try Getting Links from Wikipedia Pages:
The pages on Wikipedia rank for half of the searches. This generates a feedback loop. The reason Wikipedia ranks so well is that innumerable people prefer linking to it. They prefer to rank for more searches as pages with high rank get more links.
For a broad range of keywords, there are no better pages than Wikipedia pages. Often, people link to them and you too can use the same to search for people who would like to link to you.
Consider multiple Wikipedia pages that are relevant to your industry. Check all those that are linking to that page. You will find a list of websites, blogs, and people who can be relevant to your website and readers.
8. Check Wikipedia's Policy for External Links:
Wikipedia has its own policy to govern external links that states limiting external links added to a specific article that is useful for most of the readers. A few Wikipedia editors review articles contributed to the platform to identify spam and make sure that only quality content gets submitted.
In some cases, a contributor may add a hyperlink text in the article as a reference citation. Such citations are removed frequently as they are not able to meet Wikipedia's verifiability. The chances are higher if cited references are self-published contents. So, avoid practicing such incidents as it can be frustrating.
9. Consider Wikipedia's Policy of Blacklisting Pages:
In extreme cases, a notorious site may get banned on Wikipedia if it appears like link spammer. An example of one such site is Suite101.com. This site was blacklisted in 2006 when articles were overstuffed with backlinks with an intention to attract more number of viewers.
So, make sure that you do not follow any such SEO practice that violates Wikipedia's rules otherwise you might end up blacklisting your website.
10. Find Interest for Subjects or Topics on Wikipedia:
A major aspect of SEO search is the search volume. Though it is not easy to exactly find how much interest is there online for particular content, the good thing is that Wikipedia already ranks for most of the keywords relevant to a particular topic. This way, you can identify the volume of traffic an article receives.
If a good page on Wikipedia is receiving only a few visits in one month, then you have associated to the wrong topic. But if it is receiving consistent, solid traffic, then you have something to achieve.
11. Create Content Around the Topics in Reference Pages:
The reference pages mentioned at the end of Wikipedia articles are excellent to spot link opportunities. These pages are helpful to generate content ideas. It is because the reference pages were good enough to be cited by experts on this platform. And if you can make them much better, then there is nothing better than it.
Check for common questions and themes appearing in reference pages. Check for interesting data and ways you can repackage the information into a more interesting and engaging form.
12. Maintain a Good Reputation on Wikipedia:
Finally, you can use Wikipedia to your SEO advantage only if you are able to maintain a good reputation on Wikipedia. The users on Wikipedia have certain etiquettes, which one must learn if you want to be successful on this platform.
Some of these common etiquettes are:
Try engaging with other Wikipedians. You can do this by interacting actively on talk pages. Do it before you make final edits.
Establish a strong credit profile, which illustrates your interest in becoming a contributor to Wikipedia. Make sure you don't appear like a spammer.
If you are making edits and someone responses it back to original, don't make the similar changes again. The good way out is to contact the editor and find the reason why they made back the changes.
Keep a close eye on the articles, which are important to your business.
Build and maintain good relationships with editors on Wikipedia. If possible, try attending Wikipedia meet-ups near your network.
To Sum Up:
For a successful Wikipedia SEO, you have to put in lots of energy and time. Only then it can bring the right traffic volume to your website. Remember, Wikipedia is a website with high authority that commands a huge volume of influence and traffic. Hence, getting a link from this website is really valuable. So, put in all your efforts to make it happen.