In the digital scenario, the consumers have very less attention span, which is less even than that of a fish. Hence, creating social media content, posts, and online promotions that can attract the target audience has become a complex process. A large number of businesses post high-quality content, but without relevant and striking images attached to it, most of the consumers will not find it creative.
So, what can be done?
The ideal solution to make your social media content more attractive and impressive is incorporating high-quality pictures!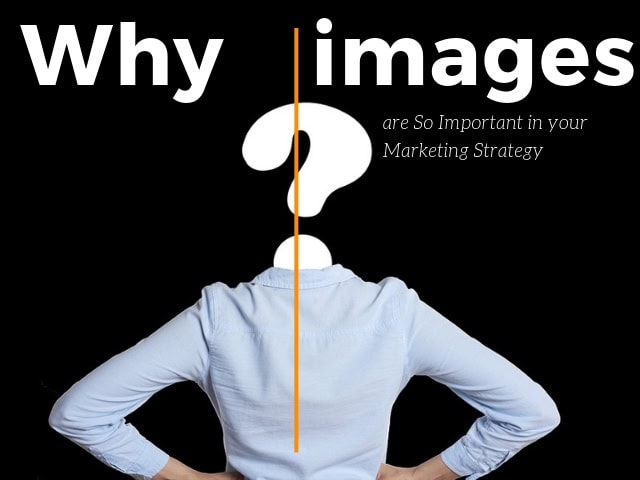 Images not only capture people's attention but also stop people to see what the business or brand have to stay. They are great to create visual memories and fascinate customers for your offerings.
Be it Facebook posts, Instagram posts, or publishing content on any other social media platform, the recent researches prove that content with pictures gains more likes, shares, and attention than those without pictures.
This might be making you curious about why humans get attracted to visual content. Let's gain some more knowledge about it!
Why Images in Social Media Content Attract Humans?
Human beings are visual creatures and one of their preferred ways of online interaction is using images. Just like our websites, even our social media platforms must have high-quality and consistent images to effectively showcase your services and products. As only then, your audience will be able to actually absorb your content and engage with the brand.
Around 92% of human communication is visual. Two-third of the stimuli reaches our brain through the visual system and this information is processed by our brain 60,000 times swifter than text alone.
"Just consider yourself. Think the number of times when you scroll down a feed or textual content, but pause to see a graphic, video, or photo."
Think this way and you will now be convinced that the human mind gets attracted towards images and visual content in comparison to simple text or content without images. And when you are using visuals for social media, then the reasons can be more.
So, here check some major reasons that confirm why using pictures in your social media content is really worth.
Why Include Images in Your Content?
1. Images Help Businesses Get Audience Attention:
The social platform is a crowded space and utilizing pictures is an excellent way to grab the user's attention. If your social media post comprises of pictures then it is likely to have 10 times more engagement.
It is because our brain responds fast to color and images in comparison to other kinds of information and if your image is a high-quality one, then it is irresistible to draw audience attention.
But you can capture the desired attention only if you share pictures that are of interest to the target audience. For example, if your focus is on young audiences then you will not get the desired benefit by sharing pictures of families with kids. Rather, you have to find out what sort of images matter the most to your audiences and prospects.
Additionally, including pictures can help your social media posts to attract new followers. It is because pictures are an excellent way to:
Convey your brand's emotion.
Express the brand
Highlight vital details
Let your business stand out from the crowd
Showcase your services and products in an impressive way
Ultimately, boost traffic to the website
2. Images Engage Followers
Content including images have more chances of being liked, read, followed, shared, and commented on than a textual content only.
This is proven by the following statistics:
Posting pictures generate a high percentage of engagement than posts with only textual content.
Content with images gets 40 times more shares on social media than content without images.
Colorful visuals increase the willingness of people to read content by almost 80%.
Facebook posts including pictures get 20 times more engagement than the content without pictures.
Tweets having images get around 18% more clicks, 89% more favorites, and 150% more retweets.
Additionally, pictures can be used to create content that is more engaging. Social media channels consider content more engaging and popular if it has images. Each social media channel has its own specific algorithms that identify the priority as well as the frequency of the content. However, it is always safe to publish and post content that is more popular.
Sometimes, even when content has limited text and has a high-quality image then it can go viral.
3. Content with Images is Easy to Understand:
If you are concerned about the comprehension of your content then you must include pictures into it. Human minds prefer visuals as they effectively communicate more information. If you integrate the correct image then it can even help to exhibit the right message that you want to.
As we have already discussed above that images process much faster in the brain than the textual content.
Our brains process images cues in just a fraction of seconds. Our brain quickly interprets relationships between objects, images enable instant comprehension with minimum efforts. Also, the brain interprets pictures faster than it can process any language.
Hence, with all such details in hand, it would not be incorrect to say that images make a huge difference in helping customers to clearly understand your brand's message.
4. Content with Images is Much Easier to Remember:
In addition to being easily understandable, images are easy to memorize and remember.
An image adds an aesthetic and emotional appeal to content or design. For this reason, our brain is easily able to encode and retain the information related to it.
So, if you include images in your social media content then it will be easier to evoke emotion and remember by your audience. Whenever it is time to make a donation or purchase, your audience will remember the business.
Individuals remember around 80% of what they visualize, but only 10% of what they hear and 20% of what they read. Using images strategically in your content is going to help your audience remember your business message, which they can use to refer or contact you in the future.
5. Audiences Feel More Related to Images or Visual Content:
One great aspect of including images in your content and social media posts is that it can make your content more relatable. People prefer buying from those they know, trust, and like. Hence, the 'relatable factor' plays a key role in bringing more advantage to your business as compared to your competitors.
When people feel connected to content, they tend to form a relationship or bond with that specific brand and perceive it as likable. As a result, such brands develop more followers and even more loyal customers. Personal photos, quotes, data, humor, and more such attributes can be used within the post to help people know better about your business and build relationships.
Whether you are an individual entrepreneur or a business, you can develop a rich relationship with your audience by offering them with the correct images, one that evokes any emotion.
Some of the research has revealed that content with images that generate emotional response has a bigger influence on the consumer's intent to purchase a product as compared to content without any visual content. Furthermore, fMRI neuromarketing technique reveals that consumers primarily follow their emotions and then information to evaluate brands.
6. Different Images Keep Customers Interested
Grabbing the attention of your audience is not the only vital thing to do, it is equally essential to keep your audiences interested and engaging with your offerings. For this, using a variety of images in the content is a great idea.
It is best to stick to different kinds of pictures and a mixture of stock photos, banners with pictures, memes, candid mobile pictures, Infographics, and other pieces of visual content.
When you alter image types on a regular basis, you will never experience a social media feed stating, it feels old or the same. As a result, you will never experience the risk of losing out fans due to repetition and boredom.
Just make sure, you never post your selfies on social media posts. Remember, you have to do everything related to your audience and not you!
7. Images Help to Build Brand's Identity Across Platforms:
When content is posted on various platforms, it must be ensured that the visual identity is consistent. It is because when people see the same kinds of colors, patterns, and images on various social platforms, they tend to associate them. As a result, it helps to build your brand's unique identity on all the platforms where you have shared the content.
This is true especially if you are showcasing your services and products across various platforms. By maintaining a consistent brand identity, it is easier for people to understand that Twitter, Facebook, and Pinterest accounts, all belong to the same company or brand.
8. Images Help to Showcase Your Expertise, Style, and Skills:
With images and online graphics, it is possible for companies and brands to display their unique skills and expertise to the audiences. Brands can display inspirational pictures, quotes, and personal events to give audiences a fair idea about the company's unique culture.
Even if you are a freelancer or an individual, you can use social media posts with images to better explain your skills. This can be done by creating custom graphics for every specific skill.
Images Evoke Emotions and Feelings:
One important role that images play for online audiences is that they evoke emotions and feelings. Social media platforms such as Instagram and Facebook are highly visual. Integrating an image in content automatically evokes an emotional response. Whether it is sad, angry, happy, or any other kind of emotion, it can be evoked easily using images.
Adding pictures or visual content to your social media posts is, therefore, an excellent way to market your business and increase its engagement. At the same time, it is a great way to increase share ability.
Ways to Incorporate Images in Your Posts:
Now, that you know the significance of images or visual content in your posts, here check some of the ways you can incorporate pictures in your content.
1. Add Relevant Text to Images:
To give more weightage to your images as well as your content, add relevant text to the pictures.
Adding text to the images can help you deliver the message across faster. Even, such messages are more likely to be shared on other social platforms.
2. Break Your Content With Images:
If there is lots of content with you to share then one optimal way to include images and break the clutter is by including images at various places and at regular intervals.
This is a great way to use pictures in content designed for social networks. Twitter, Facebook, LinkedIn, and other social platforms like to share content with pictures.
3. Design a Collage:
When there are multiple images to select from and share than an efficient way is to create a neat collage. There are various free collage making tools available online, which you can use.
Collages are great to communicate brand messages. Additionally, they are effective solutions to increase the user's engagement.
4. Make Images Part of a Contest
With numerous photo-sharing tools available online, it is now possible to share images as a part of a contest, which you are sponsoring.
Even users enjoy sharing such photos and sharing images as a part of the contest help businesses to extend their reach as well as educate customers about their offerings.
5. Post Images with a Quote:
Posting images with lettered quotes is great to create amazing illustrated descriptions for your brand.
Make sure you use relevant images on your content to gain the desired attention, gain loyal customers, communicate important information, and boost engagement. Pictures can really help you stand out and win over your competitors. So, when creating the next post, make sure you to include an image into it.