The growing concept:
White labeling refers to the removal of the brand and logo from the product or service. It includes the usage of the brand being demanded by the consumer. Sometimes it is also messed with the private label.
The way of working of White Label Digital Marketing:
White label digital marketing is very different from labeling. It is a very different context in the digital world. The digital world describes this notion brilliantly. It refers to the purchasing of a white label company's services and presenting it under someone's brand name.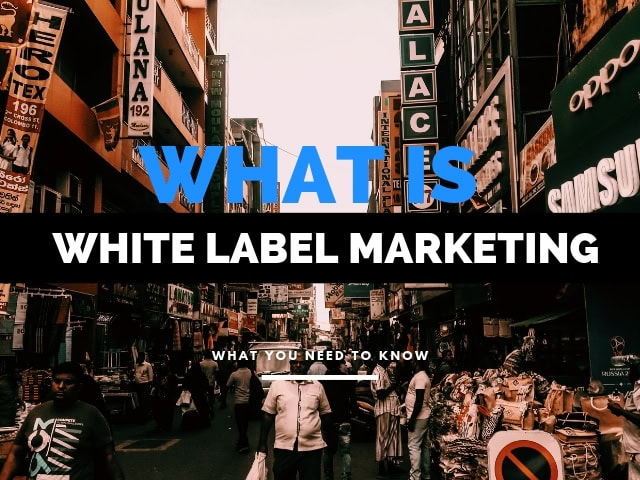 The particular company can provide goods and services on someone else's behalf. When it comes to white label digital marketing services, there are many activities which are taking place regularly. It includes,
Search Engine Optimization (SEO)
Pay-per-click Management (PPC)
Social Media Marketing (SMM)
Reputation Management.
Every firm who aims to run its online business smartly should use white label marketing. This will help them to use their own branding instead of their software's logo and brand. It helps in developing long-run relationships with clients and customers.
Advantages of White labeling:
1. SE Ranking White Label SEO tools:
SE Ranking offers White labeling free of cost. They offer it as a part of their pricing plan. One can showcase SEO data easily. There will not be any clue regarding affiliation. This feature is used to increase customer faith. In short, it builds a relationship with clients and customers.
You have the right to use your own domain. You can add users easily. You can manage them very well. You can generate impressive SEO reports. You will be relieved as there will be no hosting. There will not be any maintenance issue The SEO services resellers and related people are also suggested to take its benefit.
'Mention' is one of the best white label media monitoring tools. It is a boon for online business. You can listen, analyze, and react to things. This tool is mainly used to create brand awareness.
Some other firms use it to engage their customers. Some new firms use it to create their reputation online. 'Mention' has many advantages. It generates analysis very easily. The analysis report can be based on the performance of the competitor, company or client.
'BrightLocal' is popular to give a branded look to the reports. It is not time-consuming. It is of great help for those who have to manage a number of websites. It is because it creates plenty of white-label profiles. And the best thing is that no extra amount is charged from people.
You can use it the way you want. You can add your brand logo. You can make changes to your email alerts.
MarketBandit: Shutdown
'MarketBandit' is a good management tool for people. It is used to manage the website and client simultaneously. It offers SEO related services in a very efficient manner. You should use it to create your own branded SEO audits. And it is true that you will be able to easily transfer all work to your clients.
'SERPed' is loved by many SEO experts and specialists. It is known to be the lead-grabbing function. It helps people by providing them branded reports. You should also use it to get the benefit. This tool creates reports by taking your logo and other personal information. This feature develops white-label audits. You will be able to attract your employees and management by using such reports. It also develops emails.
Don't mistake to underestimate 'NinjaCat' because of its name. It is a very strong white label reporting tool. It is known to have specialized features for Search engine optimization and pay per click. It is a well-known fact that it has been developed for digital companies. So, it is not time-consuming. It also saves energy and cost. It provides professional SEO report. It offers professional PPC report. Some agencies use it to get astonishing social media analysis. It always adds up the value.
'Sensible', no doubt, is a good social media management tool. It has proved to be a boon for fast-growing agencies. Agencies who quest for clients should use it. Also, the agencies who believe in maintain their relationship with existing clients should use it. This tool has many amazing features. Such features help the firm to increase brand awareness. It is known to produce real results. It showcases original achievements to clients. As a result, the clients and customers get a good experience.
'AgencyPlatform' is known to be perfect for those who love to stand out of the crowd. It is for those who believe to be extraordinary. It results in higher search rankings. It offers a variety of alternatives to people. It is possible to optimize local search. It also provides PPC audit report. One can have a check on various competitors. Mostly it is used to prepare brand reports.
'BrightEdge' is also a very powerful tool. It is also a well-known SEO platform. It functions in such a way that the SEO performance of the website gets improved. Use it to be benefitted. It will get you the best recommendations. You will have rational opportunities. You will be able to generate high-value leads. In short, you will succeed in getting organic traffic.
These tools are suggested by specialists and experts. You can also use them. It is obvious that you will be in an advantageous position.
A comparison between fronts facing vs. Back-end White Labeling:
You will have to choose between the front facing and back end facing. Some firms choose to be at the front end. They deal with clients and customers. They have a face to face contact with their customers. It helps them in maintaining good relations with their customers. Some other firms do back-end work. It means they act as a middleman between the business and the client. This notion is believed to be successful. It improves the customer experience.
Why the front end should be chosen?
Given below are the reasons you should choose front facing. No doubt, it is more beneficial than back end white labeling.
You will experience good relation with consumers
When you provide a front-facing service, you find yourself in a better situation. You will be able to manage the queries of your customers easily. Many customers show interest in the marketing campaigns of the agency. If you provide front end service, you will communicate easily with them.
You will be self-dependent
When you are at a front end, you will not require any middleman in between. You will successfully manage all your clients. It will never matter whether you have 10 clients or 1000 clients. You will have to perform their tasks on a regular basis.
You will get a customer for a very long run
For a business, it is very important that customer should sustain. When you provide front-facing service, your customers sustain for a long time. You will experience that your client will stay for a long time.
You will focus on your specialization:
You need to be good at SEO in order to take care of your client and customers. A traditional agency gets a huge benefit when it gets associated with a digital partner. Always chose to be at a front end. It will be better for you. You will end up being better. Your brand awareness will improve.
Reasons behind the popularity of White labeling:
To name the brand of a product which was developed by someone else is a growing concept now. It is equally beneficial too.
Using White labeling will allow you to offer products and services which were not being produced by you. You have not spent much time on it, it's production and designing. Many industries are using it and making huge profits. These are the benefits you avail while performing white labeling:
White labeling increases its reputation:
You can focus on offering multiple services or products via white labeling. You have a very less charge for it. This is a good tool to improve the public's awareness of your brand. You will catch the audience's attention. You will be able to capture the target audience.
White labeling improves the relationship with clients:
It is very true that a white-labeled product offers comfort and convenience to clients. It increases their trust and loyalty. They get in touch very easily. Obviously, third-party products are very much dependable and satisfactory. They help the business a lot.
White labeling gets you the advantage of specialists:
You have to just pay to third parties in order to use their product. You need not to focus on product quality. You will end up saving a lot of time. You can devote much more time to marketing rather than production.
White labeling gets you a qualitative product:
Just imagine you are launching your own product. You will have to organize its launch event. Isn't it better to use an already marketed product? Isn't it fruitful when you can sell the product under your brand name?
White labeling is effective and efficient:
White labeling saves time, energy and money. You can put all your energy in the marketing of the already produced product. It is far better than producing an original product. One should know how to take advantage of white labeling. The end result will be in favor.
White labeling offers a variety of choice:
White labeling has many options for you. You can develop multiple products and that too without getting agitated. Don't waste time selling only a single product. Don't do that if you can white label products and earn much more. Be more creative and do white labeling.
White labeling turns pressure into pleasure:
By mistake, if something goes wrong with the product, you will not be blamed. You need not to worry much as the fault will be borne by the third party. The third party will pay off for it. If luckily, everything goes well, you will be the recipient. So, you will be in a profitable situation every time.
With White labeling, you can run a business successfully. You will get support from talented developers. You will make a mark by selling excellent products. Soon you will be able to generate a high ROI. You will be able to maintain your brand name.
Some frequently asked questions:
Earlier White labeling was done only by offline sellers. Grocery stores used this concept a lot. But now online marketers are also using it. With the development of advanced technologies, white labeling is possible.
Here are a few FAQs. You should know them in order to do White labeling in a smarter way.
What kind of support will be provided by the seller?
While going for White labeling marketing, you should clearly know what will you get? You should be clear with the fact that your vendor should be committed towards you. If so, then go ahead.
What about the channels of distribution?
With White labeling, you will get connected to multiple different channels. It is advantageous as well as disadvantageous. Don't forget to know about the channels. It is very important in order to be saved.
What about API?
Well, many people use CRM technology. Some others use some other technology. You should know what kind of technology is being used by your vendor. It will be better if your vendor uses API. You will transfer your data easily.
It will be better if you clear things in the beginning. It will be settled later. Otherwise, it may result in chaos.
Conclusion:
So, White labeling is re-branding another company's product or service. It is the art of offering such products to customers as your own. This is the common tactic which is getting used now. You can give the audience a new product or service without actually producing it.