Are you thinking about creating a website?
If yes, then you need to know some important things before creating it.
There are some fundamental elements you need to choose before creating a site.
First is a domain name. When you think about creating a website then the name should be the first item on your checklist.
A good domain name is the address of your site. It represents your site identity.
Next will be choosing a web hosting service provider. Most of the people think that both domain name and web hosting are almost similar terms.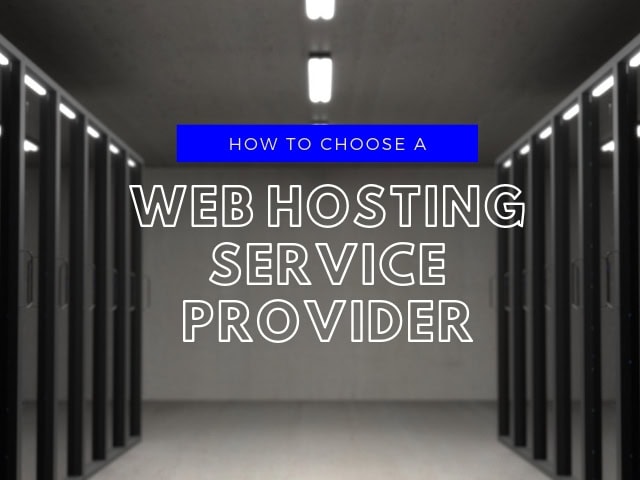 They are completely different terms.
As I said above domain name is your website address and you need to register it before using.
Next is the web hosting which is like the path to your website. If people want to access your site, then there should be a path to reach your site. That is the main function of a web hosting service.
There are many sites out there who offer web hosting for users. But how can we select a good web hosting service provider from them?
Everyone competes for offering the best service to their customers. But the one thing you need to keep in your mind is to know, what you want for your site.
When you search for those requirements you can easily come up with a good service provider.
You need to ask the following questions while creating a website of your own
What are the technical requirements of my site?
Where am I going to create my website?
What traffic volume can I expect initially?
What is my monthly budget?
Do I need a good customer care service?
What is the level of security for my website?
If you have answers to all these questions, then selecting a web hosting provider will be easy.
What is a Web Hosting Service?
This is a very important part to consider if you want to create a website.
Web hosting service means when you create your own website, you need a space to store all your data files.
There are servers to perform this function. These servers are provided by these web hosting services.
There are many web hosting providers, but choosing the best among them is a tedious task. You need to check some important features while selecting a storage space for your website.
Sometimes there will be traffic fluctuations. A good web hosting service can balance your site traffic well. There are many types of web hosting service.
Each type varies in storage space, site performance and price. You can check various types of web hosting options first.
Types of Web Hosting Services:
Mainly there are 7 types of web hosting services. Each of them varies in their performance and storage space.
Free web hosting:
There is no platform for free hosting. Some websites let you create a few pages in their space. Your site will be a subdomain of their site. This is known as free web hosting.
Here you cannot create your own site, just expressing your thoughts on a page that's it.
Shared hosting:
This is the cheapest choice you can use to host your website. Here a large server space will be shared by so many websites.
This plan will work well for a small site with less traffic. Some server space can hold up to 1000 websites.
Virtual Private server hosting:
This is the advanced version of shared web hosting. Here each user will get a virtual server space of a particular amount.
When a user uses all those server space then the site will start to slow down. Here you don't have to affect other users traffic fluctuations, unlike shared hosting.
Dedicated server hosting:
In this plan, you own complete server space, and nothing can affect your site slow down other than your coding issues.
This is a costly plan if you are a beginner. This is needed for a site with special hardware requirements or data privacy.
Cloud hosting:
Here there will be a massive network to support your server. So, you can operate your site without any interruption.
This is an extended version of VPS and many host providers now offer cloud hosting instead of VPS
Colocation servers:
This is similar to having a dedicated server with your own hardware. Buy your own server, rent a data space and install the server on your space
This is a good choice for people who are looking for an economical hosting service. There will be many risks also when you choose this service.
Self-service web hosting:
Here you need to buy your own server, install it, back up your data, provide cooling to keep servers out from melting down, etc. This is suitable for a massive revenue generating site.
These are the types of web hosting from which you need to select an appropriate one. There are some points to note when you select a web host provider.
Following them will help you to find the best web hosting service.
How to Choose a Web Hosting Service Provider?
This guide will help beginners to choose the best web hosting service while creating their site. There are many points to look when you choose a good web hosting service
Check features:
First, you need to analyze the features of some best web hosting service providers. Each of them offers many varieties of features to attract their customers. You must know the requirements of your web hosting provider well.
Check whether your requirement matches with the features enlisted with each server space providers. If you can find satisfactory ones, then you can shortlist them.
For example, if you are running a big e-commerce website, you need to get SSL secure servers. So, when you look for features, that must be on your list and find sites that offer this special feature.
Making a checklist of all the features you expect from your web hosting service can help with your task. Check the list when you can find listed features and select one with most expected features.
You know better than anyone else, what you want for your website. So, your decision will be right always. Some features you can check are
One- click installer which can help you to set up this within a small time.
FTP access that enables easy transferring of files safely
.htaccess that enables you to do powerful admin changes on your site
User- friendly
Ease of use is very important when you choose a web hosting service, Web hosting is an important process and when a server offers so many features, it is very easy to get confused.
This is also a beginning step and any small mistake will cause large trouble. So, when you pick an appropriate server for your website it should be well designed and simple to use.
You can check GoDaddy.com. It comes with a very simple user interface with all necessary features.
Sign up and renewal price:
As a part of marketing strategy, many companies offer low price when you sign up. But when you want to renew it, they demand high value.
That is a very important factor to check. While you evaluate the price, make sure to check both signup and renewals price to ensure, that both are affordable according to your budget plan or not.
Once you choose a hosting service it is a complex process to move all your data files to a new one when you change it. Compare prices of all top web hosting providers and decide a reasonable one.
Customer support:
Most of the web hosting providers offer 24×7 customer support.
When you create a site initially there will be so many doubts. Sometimes you may need support while transferring your files to a server.
If you chose a service with normal customer care, they can only provide some basic support while using web hosting.
If you are looking for advanced support, they can help you to manage your site completely.
If you chose a managed service they will make sure about your site security, configuration and back up files.
Security:
Your website will be vulnerable if it has weak security holes.
Hackers can easily access your site and spread malware through your site.
You can prevent it by choosing the best security providing web hosting service. The DDoS attack is the worst attack that can happen to host service providers. This can lead to shutting down of your site completely.
So, you can add security to your checklist. Make sure to choose a web hosting provider that can secure your website from vulnerabilities.
Speed:
Server speed is very important because Google considers it as an important ranking factor.
So, while choosing web hosting service you should select one with constant speed even though your traffic fluctuates frequently.
Site speed mainly depends on servers and as I mentioned above there are various types of servers you can find.
Low-end websites will always choose shared servers and there is a chance of affecting site loading when traffic increases.
Dedicated and cloud-based servers will also work well without any speed issues. If you expect large traffic on your site, make sure to choose a web hosting provider that has enough bandwidth to handle the traffic.
Domain and transfers:
Many sites provide domain name and web hosting together. They are entirely different service and when they choose a hosting provider, it comes with a free domain name.
Some hosting providers offer free domain transfer and migrations.
Some hosting providers will also provide autoresponders, enhanced security, forwarding and filtering mail features for business account.
Back up:
Your system can crash anytime, and you may lose all your data. Your website can also lose all its data anytime.
Hacking is also possible if your site comes with low security. All your data files are very valuable to your website.
You need to choose a web hosting service that can back up your website data files regularly. This can protect your files from losing and you can back up your files any time you want.
Check your service provider to know that whether they back-up your site regularly or not. Include it in your checklist.
Top 5 Web Hosting Services:
1. HostGator:
This is a top web hosting provider that can help you to support your website. It comes with good uptime, support, security and ease of use. The price is also economical for you to try.
2. DreamHost:
This is another web hosting service provider popular among people. The main features of this server are fast loading time, unlimited bandwidth, user-friendly, Good up time. But this is a bit more expensive as compared to other sites.
3. HostWinds:
This is also a popular web hosting service provider you can choose. This app comes with many features like good uptime, fast, user-friendly, security, and good customer service. The negative side is that you can't change PHP version on this hosting.
4. TMD Hosting:
TMD hosting is also very popular among users. It comes with good performance and supports your site well. It only offers limited phone hours
5. Liquid Web:
This is an expensive web hosting provider that can support your website well. If you want to support your site without any interference, you can choose this service as your hosting provider.
Final Words:
You need to create a checklist before selecting a web hosting provider. There are many features you need to look for when you want a suitable service provider.
Give importance to site security, speed, performance, bandwidth, etc. Choosing the right web hosting provider is not a tedious task. If you can follow all points properly the process is very easy.
The checklist will help you to point out the best provider from the list.
Have you decided your domain name and web hosting provider?
Go ahead and create your own website and be popular.