All marketers track their online marketing campaign performance using Google Analytics. But what if there is a better tracking method available which can drive your sale and attract more traffic towards your site.
You will surely use that method to improve your analytics and campaign performance.
UTM is such an option from Google. UTM stands for Urchin Tracking Module and tagging your URL with UTM gives you a better idea of user interaction towards your website.
You might have noticed this before when you go to a URL. But, without knowing what the parameter does and its function, you cannot implement it effectively to URL.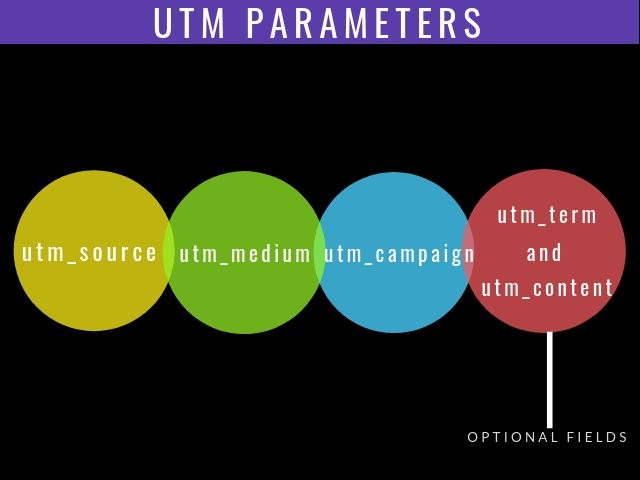 When marketers promote a brand, they opt for various mediums to do promotions. Promotions can be through social media, newsletters, banners, blogs and many other platforms.
When you want to track your analytics using various tools, it is not able to see which source gives you more traffic.
By knowing inbound traffic, you can work on that specific platform well. It is very easy to build a URL if you are not aware of doing it. This is a complete guide related to various aspects of UTM parameters.
First, we are discussing UTM parameters and then using them in your URL.
What are UTM Parameters and UTM code?
UTM parameters are simply a tag that can be added to a URL. When someone clicks on a URL with UTM parameters, that tags attached to it will send back to Google Analytics and aids with your tracking efforts.
So, we can say that UTM parameters work with an analytic tool to make your tracking performance fast and more efficient.
UTM code is a piece of code that can be attached to a URL to tell Google Analytics about your link.
We can say the whole form of concepts as UTM parameters. They don't change the content of your webpage or redirect your site to any other ages.
All it will do is to track the traffic that comes to your page and help you in analytic efforts.
Every marketer spends so much time on social media to promote your business. But without tracking performance, you cannot understand its impacts on your business.
When you attach UTM code to URL, this will help you to see the source from which you get most of your website traffic. Then you can focus on that source to promote your traffic more. This is the best example of a URL with UTM code attached
https://www.sitenname.com/?utm_source=perfectaudience.
The part that comes after the question mark is the UTM code of this URL.
How To Create UTM Parameters?
This is very easy, and you don't need to know the coding or any technical elements to do this. There is a tool called Google URL builder where you can build your URL with UTM parameters by entering values you want to track.
Enter these parameters and click on generate link button. The best thing about UTM code is you can change the code or parameters whenever you want.
No need to create a new one, when you change the parameters to track.
Why Should you Use UTM Parameters?
There are two types of trackers like referrer and UTM parameters. We cannot depend on referrer always because of unclear tracking.
You cannot use it on various platforms like mobile apps, twitter clients and many others. That's where you can use UTM parameters.
When you want to get detailed information about the marketing campaign, you can use UTM parameters there also. So, to get a clear idea about your marketing campaign efforts, implement UTM parameters with your URL.
Different UTM parameters:
There are various parameters you can attach with your URL.
1. utm_source-: This indicates the source of traffic.
For example, if the source of traffic comes from Facebook it will be like utm_source=Facebook
2. utm_medium: This parameter indicated various factors like cost per click, social media, QR code, blogs, and so many other factors
3. utm_campaign: This is mainly used in various AdWords campaign. It could be anything like the name of the campaign.
4. utm_term: It tracks keywords in paid campaigns and also identifies various aspects of your audience. You cannot use this in social media campaigns
5. utm_content: This will help to identify exact elements on your ads and promotions that was clicked.
For example, if you are targeting a blog content like how to make money online use utm_content=how_to_make_money_online as a content parameter
Here are 5 UTM Parameters and including them properly in your URL will help to give a more accurate result to your campaign efforts.
Each parameter represents various factors and you need to be more specific about these factors while using. Keep all parameters in, lowercase to avoid errors.
Now we can analyze some best practices to follow if you want to implement it in the right way
UTM Parameters Best Practices:
Follow conventional UTM naming:
Staying consistent is very important to avoid human errors. It can easily help to create a UTM that is acceptable to users.
Some websites don't even consider such important factors when they add UTM parameters with their URL.
First, you need to clear your URL and make it short using a URL shortener.
Sometimes long URL might be considered as spams. Avoid such confusion by making your URL short and apply proper UTM parameters to it
The second point is you can change the regular format of your URL by removing underscores. No need to use the same way when you create a URL. Try some other characters like dashes, percentage, etc to make it look fresher.
It won't affect your site impression. Use only lowercase when you add UTM parameter with URL. This can help to avoid creating confusion or errors.
For example, a UTM like utm_source=facebook will work better than utm_source= Facebook.
The third point is to make your URL clean, expressive, easy to interpret and non-redundant. When you add a UTM parameter make sure to add clear one. For example,
https://www.sitename.com?utm_source=facebook&utm_medium=facebook&utm_campaign=new_admin
https://www.sitename.com?utm_source=facebook&utm_medium=facebook-post&utm_campaign=new_admin
https://www.sitename.com?utm_source=facebook&utm_medium=post&utm_campaign-new-admin
Here are the three examples. From the above example, most, clear URL with UTM parameter is the last one. No need to repeat words to make it longer and confusing. Make it crisp and clear by only using requires fields
Keep tracking record in a spreadsheet:
It is a good practice to keep a tracking record of UTM parameters in a spreadsheet. You can use it in further marketing efforts easily. This is also the most better way to make your campaign clear.
You can further use it as a guide to support your marketing. The documents will be iterative as you add new links and scenarios into it
Implement them:
Every business wants to make revenue out of these campaigns and programs. They don't only want to increase the number of clicks and more user traffic.
So, after implementing UTM properly you can link it with your customer relationship management. When you analyze the result, you will get a clear picture of the response from various marketing channels.
These are some best UTM practices to follow when you want to succeed using this parameter. Now you have to know where to implement these parameters to get the maximum result out of it. Next part of the article is focusing on it
UTM Parameter Use Cases:
Implement UTM with your link that shares on social media:
Social media is considered the most perfect platform to start any campaign. So, you must first share UTM parameters with the link you are sharing on social media.
Most businesses aggress that a great percentage of their inbound traffic is from social media. Each social media platform offers you various options to promote your likes.
When it comes to Facebook there are contact info, profile, post in a group, organic post, etc from your page. Like this Twitter offers regular tweet, promoted tweet, portfolio description or website field.
You can indicate each field separately when adding UTM parameters. Like
?utm_source=twitter&utm_medium=profile&utm_campaign=email
?utm_souurce=twitter&utm_medium=tweet&utm_campaign= email
Like that you have to target various fields while create UTM parameters. After creating URL if it is too large shorten it using link shortners.
Next step is to share it across various platforms and analyze the result. This will help to get a more accurate result of your campaign.
It will clearly indicate the number of traffic you got from each source like the Twitter profile or Facebook profile etc.
Email Newsletters:
This is another best place to implement UTM parameters. By including this, you can track whether it leads users to your website. There are many areas in a newsletter where users can click on.
How will you find that?
Some users will click on headings and some other on read more button. So, to track the specific part where users click on, you have to set up UTM parameters separately. Here are some examples
https://sitename.com/blog-about-designs/?utm_source=newsletter&utm_medium=email&utm_campaign=monthly_newsletter&utm_content=headline
https://www.sitename.com/blog-about-designs/?utm_source=newsletter&utm_medium=email&utm_campaign=monthly_newsletter&utm_content=image
https://www.sitename.com/blog-about-designs/?utm_source=newsletter&utm_medium=email&utm_campaign=monthly_newsletter&utm_content=buttonlink
Both of the 3 links are tracking various parts of the newsletter to know where users clicked on to reach to your website.
Advertisement banners:
Every business posts advertisement banners online. There are various elements of the banner where users get attracted to.
It could be size, color, placement, design and many more. How will you know which factor or types of banner brought traffic to your website?
By implementing UTM parameters properly, you can identify the traffic source. For example
https://www.sitename.com/?utm_source=blog&utm_medium=link&utm_campaign=2017_product_launch&utm_content=banner300
https://www.sitename.com/?utm_source=blog&utm_medium=link&utm_campaign=2017_product_launch&utm_content=header_image
Like this specify the position, size or color with your UTM parameters to highlight the area you want to get to analyze the area from which traffic comes from.
Email signature:
An email signature can also use to implement UTM parameters. There will be a company name, logo, text or any other factors.
Users will try to click on any of these factors to reach onto your website. To know which element gives you the traffic, you need to implement UTM parameters correctly.
Here are some examples to know how to implement UTM parameters with email signature
https://www.sitename.com/?utm_source=email&utm_medium=email&utm_campaign=signature&utm_content=textlink
https://www.sitename/?utm_source=email&utm_medium=email&utm_campaign=signature&utm_context=companylogo
Here you are specifying the elements to concentrate on tracking traffic by specifying the name.
Promotions and Contents:
This is another source where you can use UTM parameters for effective tracking.
When you post advertisements and campaigns you can use various platforms like social media, blogs, email and many other platforms.
You can easily track where your contest performs effectively, you must include UTM parameters effectively. It will concentrate on that platform to make your campaign successful. Here is how you can do that
https://www.sitename.com/?utm_source=newsletter&utm_medium=email&utm_campaign=free_iphone_contest
https://www.sitename.com/?utm_source=facebook&utm_medium=social&utm_campaign=free_iphone_contest
https://www.sitename.com/?utm_source=blog&utm_medium=blog&utm_campaign=free_iphone_contest
Tracking UTM parameters:
The main purpose of adding UTM parameters to URL is to get clear tracking data.
You can use Google Analytics to integrate with UTM parameters. This is how you can see your track results in Google Analytics
Open Google Analytics and click on the left-hand menu
There you can see an option called Acquisition, click on it and choose a campaign from that
You can see some types of campaigns available for you to choose from
Choose your campaign type and next you will see some parameters like source, medium, campaign, etc
Choose on medium options and see the results of the campaign you are running on various medium
Track your result and concentrate on that medium to get maximum ROI
Tips to consider while using UTM parameters:
Make sure to use all parameters in your URL human readable.
When you use UTM parameters no need to do auto-tagging or linking to Google Analytics. Google recommends sticking to a single method to make your results more specific
Never use UTM parameters to check links inside your website. It can cause instability in Google Analytics evaluation.
Final Words:
These are the various factors you must know about UTM parameters. They are very important to consider if you want to do a more focused campaign.
Just follow the conditions properly before creating a proper URL. Use URL builders to help with creating URL and avoid long URLs on your website.
Are you ready to implement UTM parameters?
Integrate it with Google Analytics and track results efficiently.