Web hosting helps the individuals and organizations to post their websites and allows them to access it via the World Wide Web. This process can be achieved through service providers who provide business to the users.
Web host service providers provide technologies and services that are needed for the webpage and websites. Servers are special computers where websites are stored or hosted.
Usually, most of the organizations have their own domain for hosting else the hosting companies will help in purchasing a new one.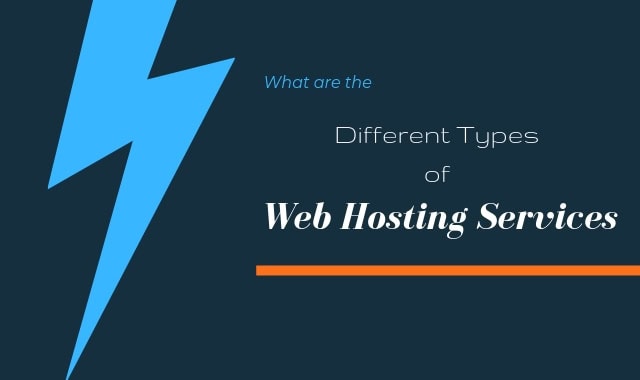 What is an Internet Service Provider (ISP)?
This is a common option included in all the web hosting solutions to find a domain name registration and other email services. This is usually added to the store website on a server. The added advantage here is Connection speed.
ISP Features users should expect?
Depending on the level of expertise, users can expect the following from their providers.
1. FTP Access:
FTP that can be abbreviated as File Transfer Protocol that helps to upload the files from the local computer store to the web server. If the user has developed his/her websites using HTML files, then they can upload their files using FTP and later access them through the internet.
2. Email Accounts:
Most of the individuals and organizations host their data in their own domain. In case, if the users do not own their domain then the host providers provider an email account with a domain name.
3. WordPress Support:
It is an online website creation tool, which is powerful for blogging and website content management.
Even without the help of website service providers, we can create and host the website with CMS tools such as WordPress, Liquid Web, Rackspace etc. In addition to these drag and drop website builder will provide email addresses, custom domain, and web hosting.
Classification of hosting services:
The most basic classification of hosting services are,
Smaller hosting services
Higher hosting services
Types of code a website use:
The code that makes the website's data comprises separate files and the following:
HTML code which is a general structure of the webpage
Images that illustrate the content
Text
JavaScript files for interactivity like pop-ups, sliding images, alerts etc
CSS (Cascading Style Sheets) defines the page style that includes shapes, backgrounds, colors, fonts
Overview of popular web hosting services:
Finding the right web hosting service is not that easy. There are lots of factors that come in our mind before selecting a host service. In order, to find out the best hosting service providers:
1. Sign up with most of the popular websites.
2. Creating a blank website
3. Trying customer support of selected websites
4. Checking the reviews and live statistics
5. Monitor their uptime and speed level
While website hosting services will act as a storage place for the websites, they differ in storage capacity, technical requirement, reliability, server speed, control, and quantity.
Free and inexpensive plans will be fine for startups and online business, but if the website continues to grow then it will become sluggish. So, to get more traffic, users must think of the progression and other hosting plans before beefing up the web server.
There are various types of services available. And it is important to understand what kind of service the website requires based on the business needs, budget and what type of offers are available on domains.
1. Free web hosting:
Free web hosting enables the user to create one or more pages on someone else's website. WordPress allows users to create blogs and free sites on wordpress.com. However, the domain name and URL can be renamed by the user along with the WordPress link. It is mainly used when someone wants to start their own blogs and express their thoughts. However, this is unprofessional, one can rent and find web hosting with few bucks paid on annual basis.
2. Website builders:
Website builders are the services offered for the beginners who lack technical skills and knowledge to build one. This service is provided based on the online browser-based interface to build without any additional setup. One of the well-known website builder service provider is Website.com
However, this type of hosting services are affordable, offers monetization options and more administrative control than other hosting services.
3. Virtual Private Server (VPS) hosting:
VPS is a dedicated server that happens within the shared hosting environment. This needs more control and no investment. Though the process here is to divide the virtual servers to handle traffic – each website is hosted on a dedicated server which spikes the website performance and still affected by other servers.
However, the dividing is only for dedicated servers, but the websites still share a physical server. VPS offers cost-benefit strategies and it's a great choice for frequent users since it provides specific software and package installations.
4. Shared hosting:
Shared hosting is nothing, but the owners share one server based on physical applications that are inbuilt within the server. Though the cost is shared between the owner and user, there are few downstream such as speed, reliability etc.
When the user initiates the shared hosting, they will come across many sites nearly 5000 sites depending on the plans they have signed up for. And some servers can have over 1000 users, which will offer cheap hosting options. There are some good shared hosting options such as Bluehost, SiteGround, WP Engine. Lack of server control and performance is a kind of drawback in this type.
5. Dedicated server hosting:
This gives more control on the website to their owners. The server and the website in it are substantially rented and owned by the owner. However, this means the owner has full admin access and responsible for the cost of server operation. This is a good choice with more security that will require most of the system resources and better performance. A higher level of technical expertise is required to install and manage this server.
While taking software into consideration it can run any application on the OS the user selects. In the case of hardware, all the resources can access the firewall to open and close all the ports. The drawback is high-end servers cost is higher. And the user will require an expert tech staff to troubleshoot the server.
6. Reseller web hosting:
They are basically like shared hosting accounts with additional tools for reselling the storage or hosted space. This has greater technical control via Web Host Manager (WHM) control panel and extra perks such as billing software's to help invoice client's bills, private name servers, free website templates and certainly the hosting company will take care of the technical support issues.
Price range is between $15 to $50 based on the features and resource limits. And it is also the best way of making money.
7. Cloud-based hosting service:
Cloud hosting is a mode where many computers are working together, running combined applications and computing resources. It's a hosting solution that works via the internet by consuming more resources such as electricity or gas.
The resource is spread across different servers thus end up managing downtime and malfunctioning. Here, the site can grow as much as it can, but the owner must pay only for what they need.
Increased reliability and scalability of cloud hosting services compete with other web services. The ratio of the service provided is 1:1 and the pay is what you get. Here, the only requirement is moderate tech staff to manage the database in the cloud environment.
8. Co-located servers:
This enables the owner to purchase their own server from colocation center with all the required facilities and they are responsible for the entire server without any external interference. An advantage of this is the owner can have complete access, install and update scripts and applications based on needs.
Colocation center will provide power, cooling systems, bandwidth, IP address, and other basic applications and scripts. It gives access to higher level bandwidths than a normal office server at a much lower cost. But, the owner is responsible for all the hardware and software applications and services.
9. Self-service web hosting:
As the name depicts, one is responsible for buying the server, installing and configuring the software and ensuring the cooling systems and power. While opting for a self-service web hosting, one must take care of the following:
Cooling system
Power in the machine room (Power backup)
Bandwidth
Data integrity and backup
Server hardware
Data center space
System administrator and so on.
Unlike, colocation hosting service self-service is beyond the scope.
10. Managed web hosting:
As most of the hosting packages are managed online by the tech support team, hosting companies provide technical services such as maintenance, hardware and software setup, configuration, patching, hosting, updating and monitoring, hardware replacement etc. For many businesses, WordPress manages all the hosting benefits. The setup is easy, and it offers a straightforward way to manage. As WordPress manages the websites, most of the business organizations solely depend on WordPress servers.
An advantage is that the WordPress installation is up-to-date, that can help in protecting the site from security threats such as viruses and hackers. It is a great option for startup and established businesses.
11. Clustered hosting:
Usage of multiple hosting servers for better utilization. This creates a scalable solution and high-availability dedicated hosting. There are multiple benefits in managing mass clients.
12. Grid hosting:
This is composed of multiple nodes and clusters that acts like grids. This forms a distributed hosting when the server acts as a cluster.
13. Home server hosting:
It is for a single machine in a private residence. This basically acts based on the TCP port servers and static IP addresses. A common way to attain reliability with DNS hostname is by creating an account with dynamic DNS service. It will automatically change the IP address along with URL points. These are specific to certain types of hosting. They are:
Video hosting services
Image hosting service
Paste bin Shopping cart software
E-mail hosting services
Blog hosting service
Some of the best web hosting services:
Though there are different types of web hosting companies over a period, the below-mentioned are the best ones as per the Google spreadsheet. The current ranking formula is based on the average uptime and average speed which ultimately depends on cost.
1. Bluehost – Highest Dependability
This is one of the most popular web hosts, that hosts more than 2,00,000 websites and blogs. Customer Technical service is available 24*7. Most customers report that Bluehost is fast, robust and offers high performance.
Load time is 425ms and Uptime is 99.99%
2. Unisecure:
The experts and IT fanatics of the team designs automate and optimizes the deployment on the server.
3. HostGator Cloud:
Most reliable service with average load time and uptime on our test sites.
Load time is 419ms and Uptime is 99.97%
4. SiteGround:
This site is officially suggested by WordPress.com and has BBB rating of "A".
Load time is 714ms and Uptime is 99.99%
5. Hostinger:
This is spread across 178 countries and has shot up to 29 million clients.
Load time is 385ms and Uptime is 99.87%
6. iPage – Best for a buck:
iPage Hosting was founded by Thomas Gorny and it is a brand from Endurance International Group(EIG).
Load time is 821ms and Uptime is 99.98%
7. A Small Orange:
Though it is a bit expensive, it is reliable. Launched by Tim Dorr
Load time is 700ms and Uptime is 99.99%
To conclude, though there are wide varieties of web hosting services available, it's important to note that the web hosting services are satisfying the requirements such as most business and personal needs that are covered by VPS, shared and dedicated hosting services. It helps the individuals and organizations to make their site visible all over the world with www. Today, the internet has become an all-pervasive medium and extends all around the world.