Anybody can create a YouTube channel.
Making a YouTube video is an easy task. But getting viewers for it is a tedious task.
It is difficult to popularize your channel if you don't have proper connections or subscribers who can promote your channel.
Some people invest a lot of money on advertising and get more viewers for their channels.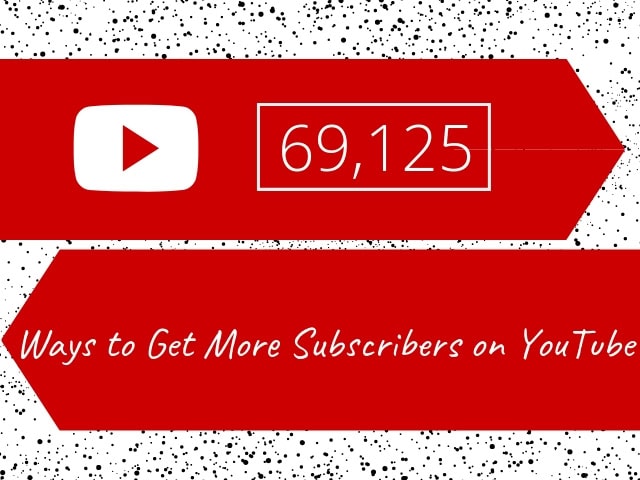 Like any other marketing plans, you need proper strategies to promote YouTube videos. No matter what content you upload, you need to attract as many subscribers as possible.
Otherwise, nobody will watch your videos. Even though your video content is really good it is difficult to get subscribers.
Do you want to be famous on YouTube?
You could be famous by following some simple and easy tips.
There is a famous quote "YouTube is not to share views but to make viewers".
Do you know how important YouTube is?
It has got the 3rd place among the most popular websites. YouTube is a platform to share your views, ideas, marketing products and discover new things.
Why YouTube Marketing?
There are many social media platforms to do video marketing. But no other platforms can make the kind of influence as YouTube.
Before going to tricks, there are some basic things you need to know. Let's check them first.
Being consistent is the key to success:
Do's:
Try to increase your uploading frequency. YouTube subscribers like to subscribe to channels that upload videos consistently.
You have to fix a time and upload videos in a scheduled manner.
Upload fresh new contents so that you can attract more viewers.
Upload as many video contents as possible so that it will be easy to get found
Don'ts:
While uploading videos don't do long videos.
Think from the viewers perspective. They don't have a long attention span. Upload short sweet videos and let them enjoy your content.
Quality of youtube videos is important:
Do's:
You have to upload quality contents that are entertaining and beneficial for viewers.
Try to present your contents in an innovative way to charm viewers.
Upload valuable and informative contents only.
Don'ts:
Don't upload useless contents just to get popular. It may affect your viewership.
Don't compromise with quality
Dare to be remarkable:
Nowadays everybody tries to do something different to get popular. You should apply the same rule to make your channel popular.
Present your content in a unique way to attract viewers. Make your content entertaining and engaging.
Got an idea about basic things?
Now let's move on to some tips that may help you to increase viewers
How to Increase Subscribers on YouTube Free?
1. Planning and implementation is the basic thing:
Planning and scripting are very important before making a video. You need to have a clear idea of what topic you are going to create the video.
Select topics based on your passion and develop it. Research on topics and try to find all useful information about it.
Thorough research is very important to the success of your channel. Also, you have to script each and everything that you are going to say, your actions etc.
Things to be noted:
Keep your targeted audience in mind and write the script for them. A well- written script helps you to be on track.
A good script helps to create a perfect flow and you can organize your video easily.
Communicate with your viewers in a natural way.
Try to bring some funny elements in your presentation.
You can give a cool introduction to all videos. It helps in branding your videos.
Using proper language and content is also important.
2. Optimize your video:
Done planning and implementation?
Next, you have to optimize your video appropriately. If you want your video to be noted among other videos then you have to do some efforts.
Give a catchy title:
Give a good title to attract and grab the viewers' attention.
Important points:
Choose a simple, short, unique title that is relevant to the topic.
Include keywords in the title to get more hits for your video.
Use SEO keywords in your title to increase your video's ranking.
Expressive descriptions:
Give meaningful descriptions about your video.
Important Points:
Include key phrase, links to subscribe your channel, download link etc.
One should get a clear idea of your content by reading its description.
You can use tools to know which topics are more popular on Google's search engine.
Try to select a more popular topic with few search results.
Tag your Video:
Add keywords related to your video so that one can easily find your video.
Important points:
Include as many tags as possible and you can add maximum 15 tags.
Tags help to include your video in the suggested video section while watching other similar videos.
It helps to get a good viewership for your videos.
Add Custom Video Thumbnails:
Create innovative video thumbnails to attract viewers.
Important points:
Thumbnails are the first thing that people notices.
You can use annotations or images as thumbnails to increase viewership.
Be creative by trying new thumbnails, images, layout and design.
Thumbnails should be related to your content.
Search your competitor's pages to know current thumbnail trends.
3. Use Social media platform to share:
Are you a social media addict?
Share your video with family and friends via social media sites. Facebook, Twitter, Google + or other various sites are effective to share your videos.
It helps to get instant feedback. Let your followers know that you have got a YouTube channel.
Whenever you post a new video share it on your other social media profiles. This helps to attract more traffic towards your channel.
Facebook contests really work, It is one of the best marketing strategies. You can create a Facebook contest and offer a prize for the winner.
Ask the followers to like and subscribe to your channel to participate in the contest. Then announce the winner from your subscribers publicly.
Engage your subscribers well. They will become permanent subscribers of your channel.
Try Twitter– Posting Videos or links on a twitter account is popular nowadays.
Do you have a Twitter account?
If yes, then use it as a tool to market your videos. Share your videos and links on your account and remind your followers to subscribe to it. This increases your reachability and you will get more viewers also.
4. Remind viewers to subscribe to your channel:
It is important to add a call to action reminder on your video. Those are annoying sometimes, but it may help to increase the number of subscriptions.
According to the latest research, these pop-ups help to increase viewership. If people got interested in your video, then making them subscribe is very easy.
Annotations:
Those are the pop-ups while watching a video. You can add a subtitle saying to like and subscribe to your channel.
Another option is to add a link that leads to subscription. Also, be careful not to add too many annotations because they may irritate viewers.
Short reminder messages:
Another option to ask for the subscription. Add a short message at the end of your video that asks to 'Share, Like and Subscribe' your channel. Or else add subscription link to your video.
5. Blogs actually help:
Blogging really helps to promote your channels. You have to search for blogs that are related to your topic. Find the blogger and request them to post your video on their blog. Some bloggers agree to your request.
Another option is to hire a professional blogger. Pay them to write blogs related to your topic.
They can create attractive blogs that engage people by adding your video link. It helps to increase the popularity and subscription of your videos.
6. Do effective marketing strategies:
You can make your videos popular if you have proper connections. Share your videos with popular bloggers, journalist media personalities etc.
If the quality is good they share it with their readers. It is one of the most effective and economical methods to promote your video. Other options are:
Mouth Publicity can do wonders:
It is one of the best ways to make your video viral. If your video is of high quality or hilarious then people start to share and recommend it.
That's how most videos get popular in a short time span. If your video gets that much public response then it raises your videos to search ranking.
Pay to get Viewers:
This is a popular method to increase your video's viewership. There are many companies that offer this service. Search them and they will do marketing for you.
They forward your videos to people through various social media sites. As a result, your video's viewership increases and can boost up your subscriber base.
Tie up with other YouTube users:
It is a good idea to link with other YouTube users. You can find partners to promote your videos. They can mention your link at the end of their videos if the topic relates.
Also, they can share your link on their social media. Its kind of a mutual partnership. You have to do the same for them too.
YouTube Ads:
YouTube Ads are the best option if you have enough budget for it. You can give your video as an Ad and let it play before a video.
You will get a great viewership like this. But for that, you have to target the audience based on their interest, location, age etc.
Use various forums for publicity:
You can use forums like Reddit, Quora, and many others to get viewers. Share your video or link on it gets more hits.
7. Check for tools to promote your channel:
There are tools that help you to promote your videos. Be careful to use the right tool. Tube Buddy is a popular tool that you can try out. This tool helps to increase your viewership and subscriptions.
Otherwise install YouTube subscription widget on your blog, website or your Facebook page. It makes people subscribe to your channel.
8. Interact with your followers:
YouTube is a social platform where you can interact with your followers. It is not only a place to post your videos but a community where you can reply to all comments.
Also, following YouTube channels of others and support them in their marketing efforts. Comment, like and share other YouTube videos really helps.
The more you search for other channels, you will get a clear idea of the current trend. Ask your followers about their interests and upload videos based on that.
Contents based on viewer's choice will be more popular because that's what they want to watch.
9. Contents should be relevant:
Your content should be interesting and relevant.
Does your channel have any competitors?
If Yes, then try to watch their videos. You will get more idea about making interesting videos.
Implement them next time and win your viewers heart. Also, do some research on enhancing your video quality. You can find popular topics from YouTube search tab.
10. Playlists and trailers really work:
Creating a playlist of your videos with the related topic is a good idea.
It makes easy for the viewer to watch all videos. When creating playlist adjust them based on the relevant topic for better visibility.
Unique trailer videos attract viewers. Many popular YouTube channels show a short trailer on their home page. If your trailer is exclusive and eye catchy more viewers will subscribe your channel.
Wait for the result:
Got an idea on how to increase your followers. Don't worry if you don't see immediate results.
It won't happen overnight, patience is very important.
So, follow basic principles and other marketing strategies. Use it as a platform to express your ability, share your knowledge, brand promotion, and build popularity.
Another thing is – Revisit your channel constantly. Analyze what is working and what is not. By doing this you can improve the quality of your contents and get an idea about your viewer's choice.
By hardworking and implementing those marketing tips you can improve your channel quality. This will automatically give you more subscribers.