In order to stay in the limelight, Search Engine Optimization is very important for small businesses. Many people believe that SEO is no more. But this is absolutely wrong. SEO is still alive and it can help businesses to stay on the top of the game by implementing proper strategies.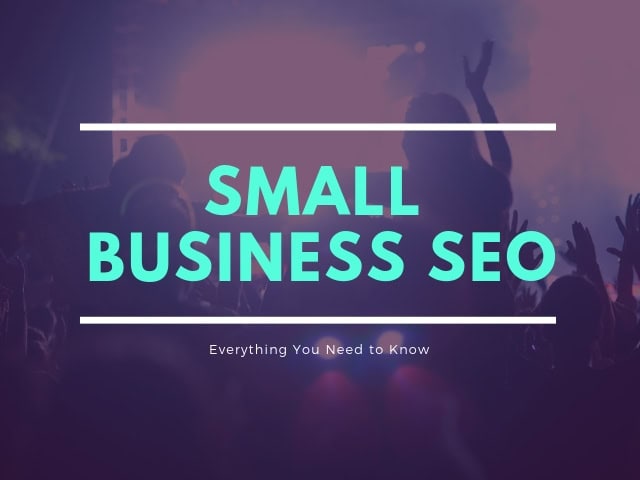 Many marketers are struggling to advertise their small business. But they are not even considering about optimizing their website by using SEO. With a strong marketing campaign and right SEO strategies, small businesses can be successful. Newcomers are also struggling to generate leads when they start their business.
To help them, here we are discussing various options they can try to increase their leads. You can find many SEO strategies to take your contents on the top of the search result.
Do you know the fact that 70% of link search users click on organic search links rather than paid ones?
You will get the most traffic from Google search engine compared to other paid searches. So, it is very important to concentrate on your website optimization. It can help your content to appear on the top position of the search result when a user looks for something related to it. This is the healthiest way to increase website traffic and to increase the sale. Read more and get an idea about some effective SEO strategies that can take your small business to a top level.
Small Business SEO Strategies:
Content marketing is very important to make every business successful. To do that effectively, marketers need to develop new marketing strategies. See some strategies small business owners can use, to expand their business and bring more profit.
1. Concentrate more on Long-tail keywords:
Keywords are very useful while optimizing contents. They can give magical results to your contents. But you cannot find any positive results by concentrating on specific keywords anymore. Now the trend is to identify Long-tail search query that can be included in your contents.
A recent survey shows that contents that give more importance to long-tail keywords can see 2.5 times results better than normal contents. To differentiate both terms we can consider some examples.
Keywords are specific words that can be included in the content. For example,
Best T-shirts
Portable power banks
Free movies online
A long-tail query is the query users type in the search engine by expecting a proper solution to it. They want to get some relevant and useful result for the query. For example
Best Designer T-shirts under $50
Best websites to watch movies online for free
Best Portable power bank below $100
I hope you got the difference between the two terms. If you want to show more relevant results to user searches, concentrate more on including long-tail queries in your content. They can help your content to get listed under top relevant search results.
2. Optimize metadata:
Before optimizing contents, you must concentrate on optimizing metadata with keywords. Metadata is the information about a website that comes in the header. Users cannot find this information. Metadata is mainly useful for search engine crawlers to know the content of your website and to index it while ranking your pages.
Websites with relevant metadata can increase their ranking and number of organic traffic at the same time. The metadata comprises of two parts such as title tag, meta description.
The title tag is the title of the content you are publishing on your website. It can be the same as the headline of the content sometime or else you can give a different one.
The meta description is a small description of the topic you are discussing. By reading meta description users can get a small idea about the content of that page. Meta description also helps the search engine crawlers to know what you are discussing about in a content
You must also make sure to include proper keywords in your meta description and title tags.
See the result by optimizing the metatag of your website. You will be amazed by the organic traffic your website is getting by this small change.
3. Competitive Analysis:
While including keywords in your content, you need to make sure to do competitive analysis. To be at the top of the trend, you need to analyze the current marketing trends in your industry. You will get an idea of the working strategies and keywords in your industry. Spy on your competitors and find out how they create a successful campaign for their users.
There are many tools available to check competitive analysis such as SpyFu, SEMRush, MOzBar, etc. You will get a clear idea about paid keywords, Cost per click, daily cost, etc from these analytic reports. Develop your own SEO strategy by analyzing the most profitable keywords and get a top position in SERP. Succeed in your content marketing strategy by developing an organic search campaign and creating a profitable keyword list.
4. Consider mobile users:
Millions of people use mobile phones and visit websites from them. You can see the latest trends while analyzing your competitors. Most visitors to their website will be from mobile devices.
Mobile friendliness of your website is something you cannot ignore nowadays. Create a mobile-friendly landing page with simple design and actionable content. As the size of mobile devices is very small, you can include actionable buttons where users can take action.
5. Local SEO:
While creating a website to promote your business, make sure to think about the convenience you can offer to users. Arrange all your webpages like FAQs, product page, Contact, Services, etc and make it easily accessible to users. Also, you can implement some local SEO strategies for attracting local consumers.
Focus on including local citations for your company with all details like phone number, address, location, hours of operation, etc. This is very important while considering your website for ranking. You can also get a place in local business directories so that there will be a lot of organic traffic from various sources.
Small Business SEO Checklist:
As a newbie, you might have checked various websites to see the important factors small business owners should be aware of. Some factors are very important to know if you want to make your content marketing success. Here is a compact list of SEO checklist for small business
Google Analytics account:
A google analytics account is something you can create if you want to analyze the performance of your website. This can help you to know what type of contents users want from your website. Using these analytics data, you can build new content marketing strategies. To create a Google Analytics account, you need to have a website, ownership of a domain name and a Google account.
Keyword research:
Use Google Keyword Planner to research long-tail and specific keywords you can use in your content. Such keywords can help in ranking your website and getting more organic traffic
Include title and meta description:
Titles and meta tag is very useful for a website. It helps the machine as well as users to get an idea about the content of the website. You can also include keywords relevant to the content in the title tag and meta description to bring your content among the top search engine result.
Design should be responsive:
UI is very important for a website. While building a website you need to make sure the design is responsive. Make it mobile-friendly so that you can make it accessible to every device.
Google places:
Make sure to include your business in Google places so that it comes in local search. You can include city, town and the neighboring area within your business address and publish it into other platforms like Yelp, Groupon Yellow pages, etc.
Small Business SEO tools:
Tools are always useful to make your search engine optimization more efficient. You can use them for various SEO purposes such as keyword research, competitive analysis, track ranking, site audit and many more. Find some most useful tools small businesses can use for SEO
This is a free web analytics tool every marketer should be aware of. It can be used to measure the growth of a website and at the same time to do competitive analysis. Based on the result of how the visitors responding to a website, a marketer can create content marketing strategies.
Google My business is another free tool every local business should know about. It can help you to make your business rank higher.
Rank ranger is another SEO tool which can show you the keyword rankings and current trends in your niche
Screaming Frog is a very useful tool for content marketers. It can be used to conduct a technical SEO audit of a website.
A local citation is very important for a website. It has a huge impact on website ranking. Yelp, Foursquare, Yellow pages, etc are some popular citations and Moz local can be used to audit these citations. It will show you the information of your website in all local directories and checks whether the information is consistent in all of them or not.
Small Business SEO tips:
Now you got an idea about various business strategies, small businesses can incorporate to be successful. In addition to those strategies, you should also be aware of some simple tips that you can use while trying to expand your business. Here are some useful tips for you from expert marketers
Know your Audience:
This is very important to all types of business. Without knowing what your audience want there is no use in creating contents and publishing them on the website. Analyze the current marketing trends and provide the best and useful contents for your audience through your website
Watch for competition:
Competitive analysis is a good way to understand the strategy they implement for a higher result. Based on your competitor strategies, you can create your own strategy which can help your website to grow
High-quality content:
Google wants to provide high-quality content for their users. You can create blogs and add them to your website. Almost all websites now run a blog within it which discusses important topics from that niche.
Don't overuse keywords:
Keywords can help your website to get listed under the top search result. But if you overuse keywords it may lead to more problems. You may have to face a penalty from Google. Provide relevant useful content through your website by using optimal keywords
Check Page loading speed:
Internet users usually don't wait for a website that takes a lot of time to load. You should check the loading speed of your website and make sure to keep it within 2 sec. Page loading speed is also considered to be an important ranking factor.
Wait for the results:
SEO will take some time to give back the results. Wait patiently and optimize pages again and again for better results. Don't expect to get a result within the first few weeks after implementation.
User reviews:
Nowadays internet users will check online reviews before they choose a product/service. Good user reviews can save your website and at the same time improve your profit also. Include genuine user reviews within your website or in Google so that more people visit your website and increase the sale.
Conclusion:
Those who don't believe in the existence of SEO should change their view and start to concentrate more on it. As long as Google want to provide valuable contents to its users' SEO will exist. It is nothing but some factors that every website should focus in order to improve its quality.
Small business can implement these strategies and see how it can change your existing website user response. Users always support genuine products/services. If you are running a business and trying to grow, then implement those tips and see the change in your website performance. Also, don't ignore SEO tools which you can use to make your optimization more effective.