Slideshare is a sort of site which is used by people to post their powerpoint presentations and other media data with users. It is related to developing presentations and sharing with others. Slideshare is a great resource for B2B marketers who are looking to showcase their expertise. Are you using Slideshare for marketing purpose only? Remember you can use it to create some brand awareness and increase website traffic as well.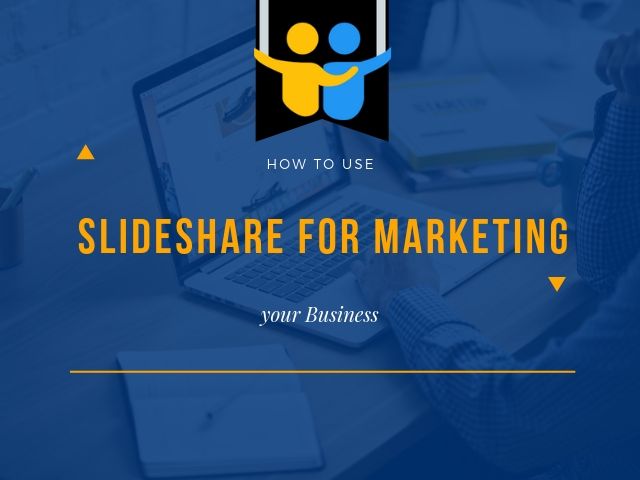 How Slideshare can be used effectively:
In the world of content marketing, SlideShare has a very important place. It also contains content and is the same as articles, blogs, and other related write-ups. Those who are experienced know very well how to use it. And those who are beginners can also take its benefit.
Given below are some proven steps by which you can generate good results, attract more and more customers.
1. Use amazing content:
You will be highly successful if you include high-quality content in your PowerPoint presentation. You should research the topics that are loved by the customer. Your content should serve a purpose and should be very impressive and attractive. You should know how to use the targeted keyword beautifully. It will help you to win your customers.
2. Use an earlier SlideShare:
When your employees use your SlideShare, they expect some quality in it. The powerpoint presentations are mostly used for generating sales and conducting a training session. It plays a major role in seminars and workshops. The corporate world uses it on a regular basis. It becomes their helping hand in meetings.
Developing a presentation on the same topic, again and again, will only waste your time. So, it is suggested to people to save their presentations. There is no limit in using the powerpoint presentation more than one time. So, you should not delete them but instead, you can alter them if required.
3. Add links:
You will be suggested to add multiple links on your website while creating the powerpoint presentations. When you upload the content on your website, you can attract new readers. Adding links to the website will help you in improving your SEO. You can use these links to convert your visitors in customers. When you add links on the slide, you motivate your readers to visit your website.
4. Approach social networking sites:
You will get most of the followers from various social networking sites. You should definitely share the link on social networking sites as it helps you drives traffic. Social networking sites give too many opportunities to website owners. You can showcase your expertise via it.
5. Add the powerpoint presentation to the website;
Sometimes uploading the slides only on social networking sites will not be enough. You have to share it on your website too. This will be an add-on benefit for your website. You should also add some images to your website. It will make it impressive and attractive.
How to make SlideShare work for you?
Sometimes you spend too many hours on creating powerpoint presentations. This may or sometimes may not work for you. And many times spending hours on presentations get wasted. So, you should know how to use it properly.
Given below are the steps to be followed. The procedure involves each and every important step. Follow it to be highly benefitted.
Proper formatting of slides:
Before you upload your slides, make sure to check it again. The slides should be properly formatted. There should not be any error. The content should be good.
Ensure you have a very attractive title. It should be very engaging. It should be so appealing that the readers can't stop viewing it.
Select a different design for different slides. There should be bullets in your slides. If possible, you should also use the table and images.
You need to have everything clear in your mind and decide in advance what kind of content will be there.
Add every possible element in your SlideShare to capture the attention of your viewers.
Check the grammar of your content. Your language should be unique and good. It should be proper.
Proper promotion of slides:
Unless your audience knows about your slides, they will not view it. Take every possible step to make your SlideShare reach each and every person.
Spend time improving your ranking. You should pay attention to SEO.
Share it on every possible platform. You will get the majority of followers on them. Sharing the SlideShare is a must.
You should add the SlideShare on the website of the company. It will contribute to the search engine ranking of your website.
Slideshare for Marketing your Business:
Slideshare presentations are one of the best tools of social media marketing. It is because they are creative, informative, unique and appealing. The audience, nowadays, loves it. It is effective as well as an efficient marketing tool. Given below are some marketing tips. They have been applied by many people and all of them were benefitted.
Scroll down the article to know more.
1. Be attention seeker:
Your powerpoint presentation should be properly developed. Each and every slide should be apt. There should not be too much text on the slide. As per the rule, only 7 lines should be there. You can add images, tables, bullets in it. Inserting a flow chart will also make it interesting.
2. Invite people:
It will be suggested to you to add a link on the last slide. This will be something extra for your users. You can add any feedback form, to be filled by them. In this way, you will get to know their opinions. You can try this out to generate sales. This social media activity is very strong. You can use SlideShare to organize any competition.
3. Short and precise presentations:
You are asked to make a presentation that is very short and precise. You have to master the art of expressing too much in very fewer words. People never view the powerpoint presentation that is too long. If you want people to view each and every slide, make it short. This will make your presentation more valuable. You should talk-to –the-point. Roaming around the topic will only make it worse. You should write content in a very engaging manner. Your audience should be more curious to know what's there in the next slide.
Some suggestions at a glance:
Update your presentations from time to time. You can add new facts and figures.
Add images to your presentations. It will make it more interesting.
Always include a space for the readers. You should allow them to give feedback to you.
Try to plan everything in advance. You should know well what you want and how you will execute it.
You should master the art of developing good presentations. The presentations should be creative, imaginative and innovative.
Why Use SlideShare for Marketing?
Slideshare should be used because it is very advantageous. There are so many benefits of using this marketing tactic. It is very effective as well as efficient and can be used in business and institutions. The corporate world is too much dependant on the powerpoint presentations. If done properly, it will generate good results. Have a look at the benefits it offers to people:
Yes, one need not develop a new presentation every time. Once developed, the same SlideShare can be used always. With time, necessary changes can be done to them. Moreover, it is not costly and also time-saving.
Slideshare attracts consumers. It improves the search engine ranking of the website. It can be used in blogs, websites or any articles. Even they can be used in e-mails.
They can be traced easily. You can use them to motivate more and more people to visit your website.
If you are creative and unique, you should definitely use powerpoint presentations. It requires imagination, thinking, topic and concept. You will be happy to see the results if you use it perfectly.
Steps to be followed while using SlideShare for Marketing:
Given below are the steps. If followed, they will result in goal achievement. Have a look:
Plan everything first:
You should decide in advance, what you want to show. You have to frame assumptions on the basis of forecasting. Before developing a presentation, you should jot down the ideas. Planning can be done in the following ways:
Decide the topic for your presentation. It should be appealing and eye-catchy. When you succeed in engaging your audience, you get a consumer for life.
You have to decide all the sub-titles for your presentation. It should relate to your offers and topics.
You should plan in advance, what designs you want to include in your SlideShare. After finalizing everything, you should check your ideas from the viewer's point of view.
Also assume in advance, what will be the reaction of your audience. Obviously, you are doing everything for them.
Pay attention to the writing style:
Even after the presentation of powerpoint, you might come across some errors. So, you should focus on writing style to avoid such issues. You should be in constant touch with your writers and publishers to avoid any confusion. It can be done in the following ways:
You should develop a link between the contributors to your powerpoint presentation. These people are authors, publishers, and readers.
You should add images to make your powerpoint effective. You should create a community of such people.
Also, keep on making necessary changes in it. It should be properly updated.
Promote it brilliantly:
You should take every possible step while promoting it. Once it gets launched, it will become successful. You should extend your marketing strategies to make it a big hit. It can be done in the following ways:
You can post its link on your website. Your followers will get to know about it.
You can share it on various social networking sites. Also, you should ask your followers to share your SlideShare with their loved ones.
You should organize a launch event for your SlideShare. When you organize such events, you invite more people to join your group.
Think about profit:
Unless you get a profit, your SlideShare will not be called successful. You should be able to earn huge profits from it. This is the reason you are asked to promote your powerpoint presentation. It can be done in the following ways:
You can constantly update your powerpoint presentations. It is not necessary to devote energy and time in developing new content, you can use the same presentation for various events by making some minor changes.
Give some benefits to your publishers. It is because they are the ones who make your SlideShare worth publishing.
The bottom line:
Why SlideShare Is Important?
Well, the advantages of SlideShare for marketing are uncountable and numerous. It is the helping hand in the content marketing world. It is completely and properly professional thing. Using SlideShare is very important now as it offers the following benefits:
Using SlideShare is not costly. It is, in fact, effective and efficient. You can make huge profits without spending anything.
You can create your presentations without spending a single penny. Even sharing powerpoint presentations becomes easy.
They are flexible and can be used in any way. It becomes easy to make the necessary changes in it.
You can use them in seminars, workshops, and corporate meetings.