Are you going to create a new website or begin a new blog, or just wondering which web hosting service to avail then you must read this post!
But first, let's talk about the basics.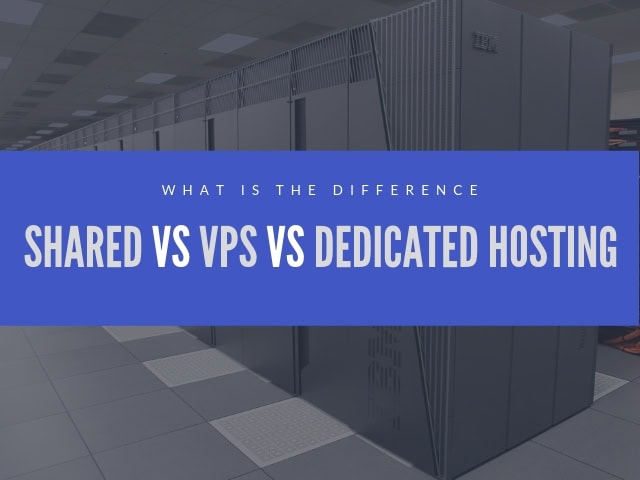 What is Web Hosting?
You create a site or a blog and it is there, resting on your laptop or personal computer. Only you can see and access it.
But if you want the world to know about your creation then you need to share it with them.
So, how is it done?
This is the work of a web hosting platform that puts your site on the internet so that people can view it.
So, instead people finding it difficult to view your site, they just have to enter your site or blog's URL and it will be there on their screen.
Why You Need Web Hosting?
Sharing your site with your buddy sitting next to you is easy, but what about the rest of the world.
The only internet can make it happen and for this, a web hosting service is the need of time.
It allows everyone to view what you upload, be it your professional achievement or some images, or any piece of fresh content.
So, instead of jotting down the work and sharing them with others through email or other platforms, web hosting provides you the easiest way to share it with all in just one go.
It allows people from all parts of the world to go through your content, even when you are sleeping.
Just one vital thing to consider is that web hosting is available for free as well as in paid form. While the free versions would offer you with limited services and features, the paid ones will offer you more features and functionalities.
The Different Types of Web Hosting:
Before you take a final decision, it is essential to know about the various types of web hosting solutions – Shared, VPS, and Dedicated.
Just like their names, even the three have some differences. So, to know about them in detail and to explore the major differences, let's dig into the details one by one.
1. Shared Web Hosting:
The shared web hosting is the basic form of web hosting, that is accounted for by millions of websites from all across the world.
If your website or blog receives less traffic, then a shared web hosting solution will be an ideal choice. It is because it is the least expensive as compared to other web hosting solutions.
Shared hosting is like renting a room in a big house. All you get is your own private space, which is your room while you have access to share all the major facilities, such as living room, kitchen, and more.
In terms of hosting solutions, the small room is your home directory where no one else is allowed to put in his stuff. This home directory belongs just to you and you can share major server solutions with other customers like RAM, customers, network connectivity, and other features in a package.
Positives of a Shared Web Hosting Solution:
Shared web hosting is the most affordable solution. The basic packages start at very low rates every month.
It is the best solution for those who receive less traffic as they don't have to bear hefty expenses.
It is an ideal solution for those who want their online presence to progress slowly.
It is a fully-supported solution that offers premium services at budgeted prices.
Even though it is a shared platform. Still, it offers lots of RAM and CPU for your site to carry on the services uninterruptedly.
It is supported with 24 x 7 customer support solution if in case you experience any system issues or intervention.
Negatives of a Shared Web Hosting:
Since it is a shared server, so there are millions of others who are competing for the same resource at the same time. In such a situation you might avail interrupted services for the same resource. The waiting can be of microseconds and not hours.
It is possible that the IP address of the shared server is backlisted by some parties at some point in time because of excess traffic coming from the platform.
It limits your chances to customize and there are certain rules that you need to follow.
There might be some restrictions on outbound mail and root access.
Shared web hosting is best for you if you have just started your online store or website. You can select a package as per your budget and give a quick start to your online business.
2. VPS or Virtual Private Server Hosting:
The other type of web hosting solution is VPS or virtual private server, which is the next step in shared hosting.
It is somewhat similar to a shared account as some of the resources of parent server are shared by numerous servers. But it is more like renting an apartment in a building.
Hence, you are still sharing the major facilities but gets the absolute freedom to share the necessary facilities like your independent bathroom, kitchen, living room, and more.
So, in a VPS hosting it is similar to having an independent disk space, RAM, operating system, and more.
However, you still have to share some major facilities, like lift, electricity, swimming pool, play garden, and more.
Positives of a VPS:
As compared to shared hosting, VPS is slightly costlier but it is cheaper than the dedicated server.
It offers you access to more services and resources independently as compared to the shared server. This way, it offers you more probability of making your site more popular.
It does not constrain you for anything, and hence, offers fully customizable options.
You can select core-managed or managed VPS services in order to take care of your website's management solutions.
With a VPS server, you get access to more resources like your own operating system, RAM, in some cases even an independent CPU.
There is no restriction to outgoing emails.
There is no possibility of the server to be backlisted by any search engine.
Having cPanel is optional.
It is a highly scalable server that allows making changes conveniently.
It allows for convenient root access.
Negatives of a VPS server:
It is costlier than shared account and hence you need to spend more bucks every month.
You are paying more than the shared server and still have to pay some resources to other clients on the server. Hence, you might experience little interruptions like conflicts with server load time or memory space.
As compared to a shared server, you would be able to access fewer resources. For example, if you have purchased the least expensive VPS server package and are receiving lots of traffic, then it would not work for you.
Keeping in consideration all the aspects of a VPS server, it is essential to consider one that is able to meet all your requirements to the fullest.
3. Dedicated Server Hosting:
As the name suggests, the dedicated server is the physical server offering hardware and other resources exclusively for your website or blog.
Hence, it is as simple as having your own house. Whether you wish to use a small service or a major resource, you are free to move to any place, use any resource as there would not be anyone else sharing your resources and space.
It is your personal server space and hence you need to spend more money as compared to other web hosting servers.
For this reason, it is an ideal solution for websites or blogs that houses heavy traffic and those who do not want to experience any interruption or problem.
Positives of a Dedicated Server:
A dedicated server is a physical server offering resources, features, and functionality just for your website use.
It offers you with numerous rich and exclusive features that the shared and VPS servers are not able to offer.
Since you would be paying more money, hence, there are no restrictions regarding root access, cPanel option, or outbound emails.
You have the complete control over your site server and can plan things accordingly.
You have the ability to add more RAM, bigger disk space, and better access to all the platforms.
It involves very least chances of having a backlisted server.
It is fully supported by the resources and features.
Negatives of Dedicated Server:
It is more expensive as compared to other hosting solutions.
You cannot make changes to the hardware.
Hence, if your website or blog receives lots of traffic then a dedicated server is an ideal solution for you.
Differences Between Shared, VPS, and Dedicated Web Hosting:
Now that you have a complete idea about the 3 different types of web hosting solutions, so let's have a quick comparison among the three by highlighting some prominent differences!
1. Server Resources:
With the shared hosting server, you would get shared resources, whereas dedicated server offers you with resources exclusively dedicated to your website.
The VPS server lies in the middle grey area between the two that offers you with some shared resources and some exclusive resources. Hence, with the shared server you have absolute limitation to their availability and utility.
The opposite holds true with the dedicated server offering absolute freedom and timely availability. With the VPS server, there is a limitation to access some resources but there is freedom to use some.
2. Performance:
When you get more resources, then definitely your site or blog performance will improve.
Shared resources offer you with quality resources, but since the platform is shared by other sites so it could possibly affect the performance of your website.
As compared to shared hosting, VPS hosting offers a better performance rate based on bandwidth and RAM.
It offers more flexibility to customize and configure applications on the server, but if you want the server to function smoothly always, then you need a dedicated server.
If your website receives heavy traffic and you wish to maintain it uninterruptedly then a dedicated server is needed.
3. Pricing:
While shared hosting is available at cheap prices, a dedicated server is the costliest one and hence recommended for those who have enough funds to support the heavy monthly bills.
VPS server comes on the moderate side and hence is ideal for those who receive less traffic most of the times and heavy traffic at some point of times in a week or month.
4. Administration of Server:
If you selected a shared server for your site then it would work even when you have no technical knowledge. It is because the complete technical maintenance is handled by the team.
With a dedicated server, you may have to spend some additional bucks on a dedicated system administrator or must possess in-depth IT knowledge.
When it comes to resource management, then VPS server is more complex and therefore would need a specific system administrator to focus on the server.
But at the same time with a dedicated administrator, it would be possible for you to customize and configure options to increase the security and performance of your website.
5. Security:
More security breaches can occur with a shared server since it is a common server that is shared by hundreds and millions of websites across the world.
For this reason, it does not guarantee 100% security. If your website shares some moderate personal information then a VPS server will do the work. It offers more robust features for your website's security.
If you have too sensitive information and your business needs the data to be protected from cyber breaches, then having a dedicated server would be a viable option.
6. Scalability:
Shared hosting server is an ideal solution for short-term and slowly when the traffic on your website starts increasing, you can switch to a VPS server and then to a dedicated server as the latter offers more scalability.
Getting a perfect balance between price and performance is a big challenge, but remember one thing that you will get what you pay. So, based on your requirements you may select a web hosting plan for your website and enjoy great benefits.