With new updates being introduced from Google on a consistent basis, it has become mandatory to alter our SEO techniques. The techniques and ways that we're working previously may not offer great results now.
But there is an automated and efficient way available to build links and achieve better results even when there are new algorithms introduced by Google. This tool is a GSA Search Engine Ranker, which is an excellent automated tool for link building. When used properly, it can let you accomplish tremendous results.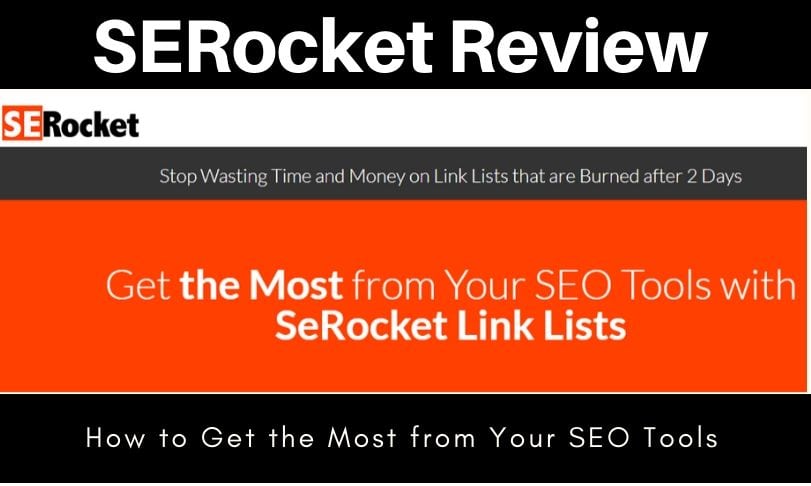 Hence, in this post, I will share with you the perfect way to use Search Engine Ranker from GSA. This is my genuine review of using this tool.
Ways to Use Search Engine Ranker from GSA to Earn Money
There are three distinct methods you can use for earning great profit using the GSA Search Engine Ranker.
1. 2nd Tier Link Pushing:
Earlier, this tool was used to develop 1st tier links. But nowadays, Google has become much smarter. It automatically identified spun content and pages holding low authority. Such pages are difficult to rank and index backlinks.
For this reason, the 1st tier properties were manually designed and useful to build only long-term SEO campaigns.
The 1st tier is a mix of distinct sort of links, which are manually designed such as social profiles, Twitter or Instagram account and a group of keywords targeting guest posts, web 2.0 properties, and more.
But when you are looking for a trusted and stable platform and big websites that manually position handwritten links and content to the main website within them, it is best to grow a network with regular SEO practice. Also, it is possible to offer some additional power to such links by pushing them with multiple backlinks using the GSA Search Engine Ranker.
This method is known as 2nd Tier Link Pushing.
This method is somewhat similar to the churn and burns SEO strategy. However, there is a minor difference, which is beyond the manually designed layer.
It is ideal for those who do not want the links in the next level to run faster. Hence, it uses the GSA limit for creating 20-40 verified links on a daily basis with each property in the primary layer. Also, it uses more number of quality target websites by filtering the GOV or EDU websites.
2. Burning and Churning SEO Campaigns:
This is one of the finest techniques to create a website and design a huge volume of backlinks in a short period of time to swiftly rank top in Google rankings. This method lets you gain a huge volume of traffic.
Just remember that Google is an intelligent engine. Hence, such kinds of websites get delisted and banned from search results fast.
By using the churning and burning SEO strategy, it is possible for your website to stay at the top in Google for some time to numerous days to multiple weeks. They gain a large volume of traffic at that specific time, which makes a huge profit.
The technique behind this strategy is that it offers quick website production, introducing numerous backlinks, earning profit from the same and repeating the process on a recurrent basis.
You only have to develop churn and burn sites with 10 content pages where each of the pages targets multiple keywords. The complete website targets around 30 long-tail keywords. Your website could be a niche for general problems or keywords related to specific products. You may earn money by building an email list or with CPA.
However, to ensure you gain the desired results, you must establish a promising churn and burn campaign.
One way to set up such a campaign is to use link the contextual platforms to the monetary website and the non-contextual platforms to the money website. Moreover, you can setup non-contextual or spammy links for linking the contextual ones and push the same.
It is best to divide the platforms into non-contextual and contextual as the non-contextual can turn off links verifications in GSA. Only, you need to blast numerous links. You are not checking or saving the resources for multiple backlinks.
3. Offering Services to SEO Companies:
This is the final method that is ideal for those who can successfully setup GSA. It gives a much higher number of links for one minute and lets you sell GSA campaigns to different SEO agencies.
The reality is that most of these agencies charge customers more than $1000 per month for getting the SEO work done. Hence, reselling services on platforms like BHW, Fiverr and other SEO platforms at a cheap price is promising.
There is not anything wrong with this business model as they invest a lot to get clients by paying for costly advertisements, developing the brand name and performing live meetings with the customers.
There are numerous people who sell GSA SEO solutions to such companies. The GSA SEO lets you earn a profit, which needs not more than a couple of hours of work every day to establish projects and fetch links.
It is perfect for those who don't want to perform keyword research, play with website setups, and test various niches by using various linking techniques.
The most important thing to remember here is to offer reports on time to your customers, which are SEO agencies.
It is essential to responsible and be honest with your SEO agencies about what you offer and then offer exactly the same. If you provide manually spin and high-quality links, make sure you deliver the best.
Important Steps to Create Links per Minute or LPM using GSA Search Engine Ranker:
No matter which method you use, the most essential thing is to make the most of it from using GSA SER.
Greater backlinks in a minute imply you can promote more number of projects at the same time that can bring you more money. The simple steps to boost links per minute are:
1. Use the List of Only Verified Links:
There is a huge utilization of memory, server load, and other resources by GSA Search Engine Ranker to scape or hunt targets to post the backlinks.
In case you are using pre-scraped links and importing them to the SEO tool, you will gain much better results with the SEO campaign.
It is because:
You can utilize more threads and gain more number of backlinks in the same duration.
You are not burning proxies on search engines, but rather using the same for link building.
The GSA emphasis on developing links and don't waste time to search for such links.
There are various services offered for link lists and most of them are created particularly for Search Engine Ranker. They come with an auto-sync option, which implies you are not required to import the link targets. It is because they are updated automatically into the tool.
One of the finest lists available is SeRocket Link Lists which offer daily updates of these lists. They offer a lot of distinct things such as identifying a list of captcha free links if you are not utilizing stuff like GSA Captcha breaker.
It offers a list of verified links, which offer you the biggest verified links every minute. Also, it comes with the option for performing advanced auto-syncing within GSA and separates the list of Gov and EDU links.
2. Quick Proxies:
One way to save money on proxies is to make multiple backlinks available. These proxies are highly critical for link building and the speed of proxy determines the number of backlinks you gain.
There are multiple companies on the web offering proxies, but their service quality may vary a lot. The basic advice for the GSA users is utilizing 10 threads for each proxy. This number can also vary and you have to perform a test on the server till you find the genuine number of threads.
3. VPS Server:
The total number of links created by Search Engine Ranker in one minute depends largely on the memory and CPU of the server. But how powerful are they? There is no straightforward answer to it.
It all depends on the volume of profit you want to make utilizing the SEO efforts.
The better you invest it will create more backlinks and the more volume of profit it can generate.
4. Integrate More Number of Email Addresses:
If you have a low number of emails for one project and not altering them, this will drop the links each minute. It is better to use a minimum of 10 emails or more than that and replace them every two weeks on the basis of your campaign.
Also, you can purchase premade emails at cost-effective norms from Blazing Store and Buraccs.com.
5. Make Necessary Settings for Optimization:
This is last and most important step, which is utilizing the finest settings for the GSA Search Engine Ranker.
There is a great significance attached to proxies in GSA. Just like emails, proxies can generate a huge impact on links each minute as well as the overall success rate.
Once new proxies are added, just make sure they are working. When you are using the link list for creating backlinks, the proxy must be swift and anonymous.
Submission settings include setting the thread count and checking GSA messages. The thread count relies on a number of proxies and the volume of server resources. It is best to utilize ten threads for each proxy.
At the same time, do check GSA messages particularly when you experience a lot of downloads failed errors. This may occur because of too slow proxies. Just activate both these options.
Remember, proxies always reduce the speed and numerous are quite slow. Hence, it is best to establish HTML timeout to 120 seconds. But I recommend using proxies as they will hide your IP address and avoid banning of your website on distinct platforms.
These settings influence the projects and it is essential to keep checking them out to gain maximum benefit from GSA.
There are various services offered for addressing captchas. One easy way is to utilize the GSA captcha breaker that covers most captcha costs and types.
For increasing the rate of success and creating more quality backlinks, it is better to offer additional services. One such service you can offer is captcha service as a backup tool.
This is a highly important feature in GSA that ensures the SER do not generate backlinks on low-quality platforms. It checks all the platforms, sets maximum website size to 40MB and activates skip submission of domain or URL.
For increasing the size, you must download more number of links and GSA will offer more material for filtering the bad links.
It is true that downloading more number of links will cost you more RAM and CPU, but it also serves a great value as you don't require backlinks from such platforms.
There are various features offered by GSA to ping generated backlinks for getting them indexed by the search engines. This feature is slightly expensive and costs a few resources and time.
The other better way to index backlinks is utilizing some external links indexing solutions such as Link Processor.
It is a very important setting that uses proxies. But proxies are not essential to check emails. Hence, you must disable it. Delete the message and allow cleaning up email once it is processed.
Settings for Project Data
Such settings are essential and must be focused on. Some of the basic settings for project data are adding URLs, using random URL, using URL variations, using root, keywords, placing keywords in quotes, using collected keywords, searching for similar-appearing keywords, secondary anchor text, partial match anchor text, generic anchor text, and branding.
Other than these, there are more other settings you can make to an ongoing project as per your choice.
Wrapping It Up:
So this is my review on SERocket. It is precise and a great way to earn money this year. You can use this tool to gain the highest number of verified links every minute. For any queries or answers about the setup or methods, you may please contact me and I would like to answer them all.