SEO or Search engine optimization is a process for website structuring and linking the site with content for gaining traffic from search engines. SEO is not a single practice or process but it covers a wide range of tactics and techniques to enhance paid search and organic traffic.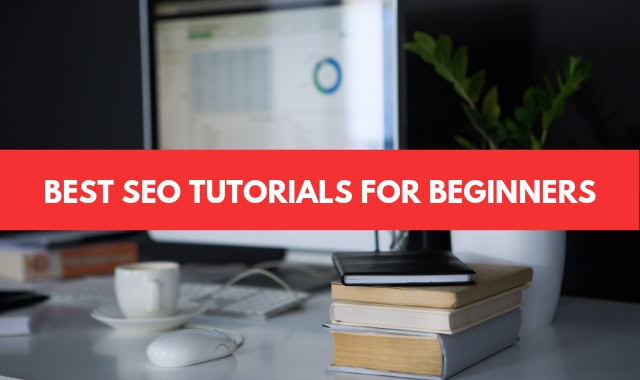 SEO makes sure that the audience finds your respective services and products immediately while they search. SEO makes simple for search engine bots, to read and rank the sites appropriately.

SEO Tutorials for Beginners
Here are a few SEO resources and blogs that can be considered as best SEO tutorials.
This webmaster central blog provides you with the latest updates and news directly from Google. Updates about indexing, crawling, and ranking are updated in this blog. The best part of this blog is that it keeps posted whenever new features are in.
The blog helps you know more about hacking and updates on prevalent tools like search console. Few famed posts are,

Latest Google's starter guide for search engine optimization
The introduction of new search console
Making use of page speed in mobile search ranking
The launch of SEO audit category in the lighthouse chrome extension.
SEO software provider Moz published the Moz blog that provides tips, features, and advice on topics such as social media, SEO, and content. Every week there are about four to five posts.

The best feature of the blog is whiteboard Friday where an expert would come out with a topic through whiteboard. Few famed posts in this blog are,

The launch of new website
SEO checklist
What is Google's new and longer snippets mean?
How to rank in 2018?
Search engine journal was found by in 2003. This site offers you with analysis, insights, industry news as well as assists the marketers for search. The main focus is on PPC, SEO, social media, content marketing. The site represents regular webinars about the latest topic and can be discussed with top industry influencers and experts in search engine nerd's podcast.

There is also an SEJ summit conducted every year which is a one day conference with networking and quality education. Some famed post are,

The release of a website builder for small business by Google
47 experts about top SEO trends
29 experts about most important social media trends.
SEO by the sea is perfect for ones who are interested in getting to know about patents. This site was developed by Bill Slawski. To learn the potential implications for SEO, the author tracks and has interpreted all the latest patents from Google.
The data on this specific site would help you understand SEO today and about search engines. Few famed posts are,

How Google ranks websites based on database answering queries
Important SEO patents from Google
Would Google provide people with social media influencer scores?
Danny Sullivan launched the site in 2007 where he offers day to day updates and other detailing that happens in the industry. The best part of the site is that it has a number of specialists in the field who share their strategies, tactics, tips mainly on PPC and SEO.

Also, the parent company of search engine land conducts a conference on SMX. Few popular posts are

Google has dropped Google Instant search
Google enhances the length of snippets in the search results
5 successful B2B Adwords best practice for a company.
6. SEO courses and trainings:

For ones who desire to boost website search ranking, online tutorials are also available. Great SEO techniques from industry experts can be learned in this tutorial. Different topics are discussed here in a clear manner regarding quality building, keyword research, increased page rank, on-page ranking factors analysis, and about getting optimized results.

By attending these courses search engine positioning can be improved. A number of beneficial topics such as

Google analytics
Keyword planner
Webmaster tools
Bing Ads
WordPress
YouTube
Google 360 Suite etc. are covered.
7. SEO training with Peter Kent:

Peter Kent provides a complete vision about search engine optimization in his tutorial. The trainer provides a complete guide about the selection of right keywords for SEO. The course consists of 40 documents explained, on-demand video, 157 lectures etc. This course would be beneficial for ones who desire to manage their own website and rank higher in main search engines.
Editor of The SEM post has many things to offer. The site offers the latest updates of daily news about SEO. Many features are mentioned by Slegg such as ones featured by Bing and Google.

You can also get to know about the latest changes in algorithm and Google's guidelines changes from enhanced rater. Few important posts are

How hackers are hiding content and ling through PNG files,
A downside in regular organic result for featured snippet pages.
9. Online SEO classes skillshare:

To gain more visibility and drive in more amount of traffic, this online tutorial would be beneficial. More skills such as content marketing, digital marketing, blogging, word press, entrepreneurship, business, search engine optimization and more can be understood in this course. Basics of search engine optimization are taught in this course and are best suited for bloggers as well as solopreneurs.
10. Blog on digital marketing by stone template:

This blog concentrates on digital marketing and provides you with many contents about SEO, analytics, content marketing, as well as social media. They also produce famed series mentioned as "here's why".

The videos are featured by, senior director of stones temple. Few famed posts are

A complete guide to Hreflang
Ranking of videos in YouTube in Google
Everything you need to know from SEO to semantic search.
11. Moz Advanced SEO: Tactics & Strategy:

This tutorial is perfect for advanced learners and you can get to know the advanced framework for setting up an SEO strategy. Irrespective of your skill level you can be benefitted from this course. Tools mandatory for implementation and analysis can be learned from this course. Internal teams, as well as new marketers, can opt for this tutorial.
The GSQi blog is written by the president of the company, Glenn Gabe. This blog serves posts on PPC, strategies of digital marketing, analytics, and advertising on social media. Usually cutting-edge topics on SEO are posted on the blog.
Gabe is also looking for advanced fluctuations and updates on Google's algorithm. When any main algorithm update takes place, then you can check Gabe's analysis.
SEO theory is written by Michael Martinez, reflective dynamics president, co-founder. The various posts on SEO theory would be about the explanation about how search engine and SEO work.

Most of the stuff in these posts are for beginners. Some popular posts in the blog are,

'Advanced SEO techniques'
'Basic crawl management'
'7 ways of doing wrong SEO'.
This advanced course is developed by Eric Enge which offers a deep understanding of the content marketing ecosystem. The tutorial offers a complete guide about how off page and on page SEO work simultaneously. After joining the course you can access a number of programming assignments, videos, quizzes and more.
This blog helps you understand local search and business. This blog was developed by Mike Blumenthal's and would keep you updated on the local search development. Understanding Google my business and local search releases famed posts such as,

'Google's posts rolling out worldwide'
'Google My business now officially assists videos'
'Google My business website builder released worldwide'. etc.
Search engine watch is one of the best blog mainly for the people in the field of search. This blog publishes one post per day on topics like content marketing, social media and SEO. Few famous posts are,
'Instructions to increase SEO'
'10 guidelines to get your website on uppermost place of Google search'
'The social media marketing checklist for your business'
This blog is written by Bill Slawski and mainly focuses on patents and many topics on digital marketing. They have many useful topics posted such as,

'Finest SEO tools'
'Better organic search results at Google involving geographic location queries'
Based on duration of visit and click, the results are provided and this is click a panda.
18. Blog on internet marketing, beanstalk:

For ones who look for free to run through heaps of blogs every day on topics like social media, PPC, SEO, bean stalk is the right place. Dave Davies, the CEO of beanstalk posts new summary every week. They post the major news as well as opinion stories from various websites.
The online marketing agency 'distilled' runs the blog and the founder is Will Critchlow. Once or twice a week there would be posts on topics such as social media, SEO, CRO, mobile and many other digital marketing topics.
SEO for wordpress is an online tutorial developed by Kent Mauresmo. This tutorial teaches about how to drive higher traffic to your websites. The tutorial requires the learner to know some basics about wordpress and some computer skills.

After the tutorial is completed the learner would get to know the differences between white hat, gray hat, and black hat SEO. Also, you can get to know the way to audit and analyze the site in five minutes. By this way, you can gain higher ranking in search engine ranking.
21. SEO courses and tutorial by Lynda:

For ones who desire to boost website, the ranking, one should get in touch with the tutorial by Lynda. These are online classes and throughout the tutorial, you can get to know more about SEO techniques from experts in the industry. The instructor would provide you with detailed training about analyzing on page ranking factors, getting optimal results, keyword research, increasing page ranks and building quality links.
With this course, search engine positioning can be improved. Any interested individual from beginner level to advanced level can join the tutorial. There are many topics covered such as,

WordPress
Google analytics
Webmaster tools
Keyword planner
Bing Ads
Youtube
Google 360 suite etc.
Yoast SEO blog was founded by Joost De Valk. This blog is familiar for its famed Yoast SEO Word press plugin. Their blog mainly concentrates on technical SEO, Word press, content and SEO. For a week, Yoast publishes about 2-3 posts.
Backlinko was developed by Brian Dean. The blog would have one/two updated blogs per month. They usually feature data-backed case studies or actionable tactics. The blog is beneficial as they discuss the latest happenings in the search industry.
The UK located digital marketing agency runs this blog and features topics such as digital PR, PPC, CRO, content marketing, SEO, and more. There are three posts published per week and they cover the latest industry topics.

Every website needs an SEO irrespective of the industry, status of competitors, business age, etc. Every business should make sure to implement the main SEO strategies so that their offerings are found on Google.

Without simple SEO, your business may not find a place on search results. With such importance for SEO, it is good to know and learn SEO by self. There are many paid as well as free sites that offer SEO tutorial for enthusiasts.

Conclusion:

The above-mentioned blogs and tutorials are beneficial for ones who desire to learn SEO and its related strategies. By gaining more knowledge on SEO, you can always master your website and assist to reach the top ranking in Google. Also by getting to know SEO, you can drive in more traffic helping your business to grow and get profits. Hence run through the tutorials and courses to gain in-depth knowledge about SEO and ways to boost your business.

With internet on fingertips, you just need the enthusiasm to learn ideas and strategies to enhance business.