Are you trying to start a new SEO freelancer career?
If yes, you are in the right place. SEO is a very promising field for anyone to try. It is very easy to succeed as an SEO freelancer if you are familiar with basic concepts. But with better knowledge of SEO, your path will be smoother.
To be a successful SEO freelancer expert you may have to work hard and know everything related to search engines and ways to make websites successful by implementing suitable strategies. Some of them come with experience and some other skills you have to develop yourself. Before going to details about being an SEO freelancer, you should know the term 'SEO'.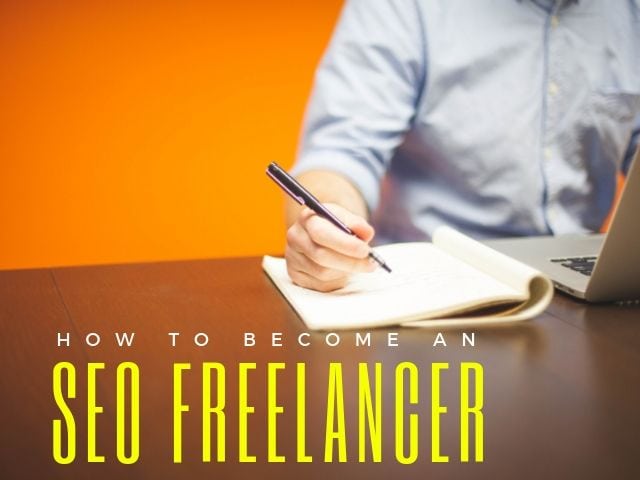 What is SEO?
SEO or search engine optimization is the process of optimizing website contents for search engine so that it gets listed under top search result while a user searches a similar topic like yours. Google follows very complex algorithms to ensure the quality of search results.
If your content is optimized for search engine based on its quality specification, there is a high chance of bringing them under top search results. It can help your website to improve its ranking by increasing the number of traffic.
You can be an SEO expert if you have certain skills. There is no college degree or certification needed to be an SEO expert. As an SEO expert, you must ensure the quality of the content of a website and make it more relevant for the search engine.
What is the Main Purpose of SEO?
SEO can help to improve the quality of content. To make a website optimized for search engine first thing everyone will concentrate is on the content quality. If you can make the website content more useful and relevant, it can attract more quality traffic towards your website.
Just by making the website more useful is not enough to be successful in SEO. You might have to concentrate on attracting more users to your website. By implementing SEO in the right way, you can attract more incoming traffic which can help you to get good ranking also. Organic traffic increases when you try to implement SEO strategies on your website.
Who is an SEO Freelancer Professional?
An SEO professional is someone who makes a website optimized for search engine. They use various tactics to make a website attractive for search engine and users at the same time. If you want to be an SEO professional, you might be willing to be updated always. A good SEO professional should be aware of all the changes that is happening around him. They learn new marketing trends and changes a website's parameters to make it attractive for the search engine. These changes can help the website to get listed under top search results and getting attention from as many users as possible.
In short, we can say that an SEO professional is someone who knows how they can improve a website's visibility among the audience. You can work in a company as an SEO expert or else do freelancing also. You can choose the way you want and start an interesting profession where you will get a chance to learn more about search engines and internet users.
Responsibilities of an SEO Freelancer:
If you are someone who likes to be an SEO freelancer, then you should be aware of these responsibilities. An SEO expert is someone who should know about all the factors that can affect a website's visibility. There are many things you can change in a website to bring it to the top position of SERP. No one will see contents that come in the second or third page of search engine result.
More than 50% of people click on the first three results of SERP. If a website wants to get more traffic, it should work to reach on these first three positions. As an SEO professional, you have to work hard to bring the content to the top position of the search engine result page. Here are some responsibilities of an SEO professional
Website analysis:
Website analysis is something every webmaster and SEO professional should be aware of. After implementing each SEO strategies, you should know how to track its response from the audience. This result can help you analyze the success or failure of a strategy. It became very easy nowadays with the introduction of website analysis tools. You can use any tool to measure the response of users towards any website. Google analytical tool is a great example of such tools. Use this tool, to measure the number of traffic, the ranking of the website, bounce rate, etc. These values can help you as an SEO professional to improve a website's online presence.
Keyword optimization:
Another important factor that can help you to be a good SEO professional is keyword optimization. Keywords are those words which can be used in your content to make it more visible. You can include words that your users search the most. These words can help your content to appear on the first page of search result easily. If you want to be an SEO professional, keyword optimization is something you might have to know about.
Content generation:
A good SEO professional should have the capability to generate contents that can attract quality traffic. It will be a better idea if SEO professional starts to create contents for a website because they will have more knowledge about the strategies that can be implemented in content to improve its online presence.
Search engine parameters:
Other than keyword optimization there are more search engine parameters an SEO professional can use to make a website more acceptable online. On-Page SEO and Off-page SEO factors are there for a website. If a professional can make every SEO parameter equally applicable for a website, it can be successful.
IT skills:
There are many technical areas that come when you are accepting SEO as your profession. If you have those IT skills, then the job will become easier. If you have computer skills, designing skills and basic programming knowledge it is useful to make your optimization easier. To be an SEO expert you can learn some basic things about all these areas so that it will be easy for you to handle everything.
Analytical skills:
Good analytical skill is essential to be an SEO expert. If you can manage to analyze multiple aspects of a website and take suitable action to make a good response, it is easy to handle this profession
Interpersonal skills:
It is not easy to manage people and give them what they want. As an SEO freelancer, you are working for a website owner. Then you may have to interact with them to know their exact needs and work well to achieve that goal. It is very important to have good interpersonal skill to be a good SEO freelancer so that you can work well in a team.
Link building-: Links are very important for a website to stand out in the competition. You must be aware of various options to build quality link for a website, to be a successful SEO professional. Quality of links is very important than the number of links. To make a website more visible online, you have to try to get good quality links from another website.
Educational Qualification of SEO Freelancer Professionals:
If you hold a bachelor's degree in marketing, IT or any other related field then that is enough to be an SEO professional. The SEO industry is a changing one and search engines are implementing new technologies to filter out the search results. They are competing to give the best search results for their audience. If you want to be SEO freelancer then there are also some universities who offer training and courses. Certain online websites are also there who provides training to be an SEO professional and awards certification after completing their course.
We cannot say that all of them are genuine and useful courses. This is a job where you have to use your creativity and decision-making skills. There is not an authority to manage the whole process. So, we cannot trust all the online sources while learning the process. One can get knowledge about SEO by practice only. This is an art you need to get from practice and good research. You can check the below sites for their online courses for SEO
To know more about SEO you can check blogs, webinars of experts, attend conferences or workshops, etc. There are many online blogs of SEO experts who share their experiences with users. You can follow them to get any updates related to your niche. There is no certain rule you can follow to optimize a website. It is all about the user's acceptance. A website's future is based on the acceptance among the audience. To make a website more acceptable you can try various options one by one and see which one works best for it.
Skills needed for an SEO Freelancer Professional:
Analytical skills: Good analytical and problem-solving skill should be there to be a good SEO professional. One can get a clear idea about what their audience wants only through analysis of the website's response. It can also help them to give what the audience wants, which is very useful for the web site's success
Creativity:
It is a profession where you have to think creatively while creating new campaigns and strategies. It is always good to give something new to your audience. A person with good creative skill and analytical skill can be successful in this profession
HTML knowledge:
HTML knowledge is useful for SEO professionals. They sometimes have to edit some codes or syntax while implementing certain SEO strategies. Basic knowledge can be helpful for an SEO expert to do their work efficiently.
Link building:
This is a skill that can help SEO professional to outshine. Links are very essential for a website's success. If you can develop new strategies to attract quality links to your website, it can be helpful in attracting more traffic.
Microsoft office products:
This is an inevitable part of the skillset of an SEO expert. They should have the knowledge of Microsoft office product because everywhere they might have to use Word or Excel applications.
Where can you get SEO Freelancing Opportunities?
There are many online websites who helps to connect website owners with freelancers. The freelancing job opportunity is something everyone looks for because of its special features. People want to work in their own schedule than working in a 9-5 job. Here are some website you can try to find SEO freelancing opportunities
This is a popular website in India where you can post an advertisement for freelancers and also can apply for freelancing opportunities. It helps to connect companies with talents. You can register on it for free and apply to job postings you want.
Upwork:
This is another popular website for freelancing opportunities. You can search for any types of freelancing job opportunities which can help you to get good pay also. SEO freelancing is very popular in this platform and you can get jobs from all around the world on this platform.
This is a very interesting platform where you can place bids on job opportunities. Freelancers are competing with other freelancers for the opportunity. It is a genuine platform you can try to get interesting SEO freelancing opportunities
Conclusion:
SEO freelancing is a very interesting profession if you are ready to handle various responsibilities associated with it. You are the one who decides the future of that website. As an SEO professional, you should give confidence to your employer in making that website successful by implementing various SEO strategies. Someone with good analytical skill and willingness to stay updated can be a good SEO professional. You can learn everything else about your work experience. Start your profession as an SEO expert and earn a good monthly income.