Content writers are the real group of people who need to think about SEO. When they write contents, it should include some factors that can help do search engine optimization. The main purpose of SEO is to find better content that is relevant to the audience search.  To obtain that, webmasters use various techniques to make their content optimized for search engine.
Google algorithm is very smart and developed mainly to improve search engine results. To improve the quality of the search result, the search engine has its own method. Content writers are those group of people who know how to include keywords naturally into the content.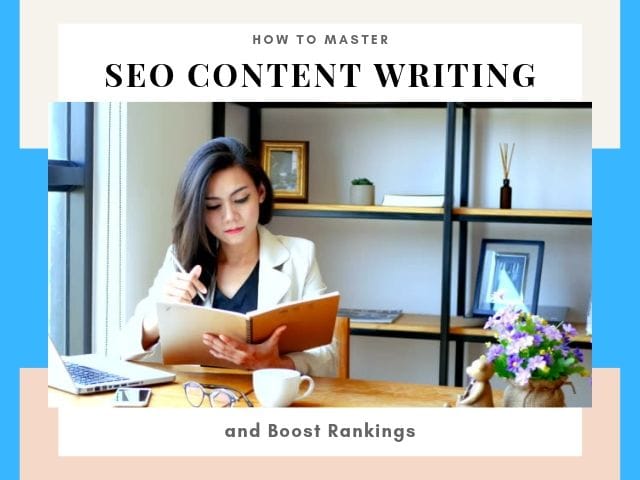 Stuffing keywords into a content unnecessarily can cause a lot of problems. It is better to stay away from such type of optimization for a better result. Webmasters try all the available techniques to make your website more optimized and some of them can be successful.
It is better to follow your own style guide to see the tactics that can help you in a better way. Analyzing the performance of your contents can be helpful and you don't have to spend time unnecessarily on strategies that won't work at all.
Do Content Writers Really Need to Think about SEO?
The answer to this question is yes. Still, content writers need to pay attention to SEO. Search engine optimization has become an integral part of website maintenance nowadays. It is very hard to find out the actual reason for content to not get the reach it deserves. That's why content writers need to focus on implementing SEO strategies to make your content look better online. By this, you can publish the content without losing the meaning by making some minute changes.
This is why expert says to implement SEO content writing strategies. By hiding your content in the second or third page of search engine result cannot ensure you a better result. So, if you can follow the search engine optimization technique it will be better for your content visibility.
Why do we need a style guide for content writers?
It is very beneficial to provide a style guide for content writers. It is not possible by webmasters to create content themselves all the time. So, they hire freelancers who can write better contents. But these writers might not have an idea about SEO and the style of writing. In that case, you can provide a style guide for them so that they can follow that guide while writing content. As a webmaster, you know the type of content you want, and these writers cannot read your mind. So, it is a better idea to give an outline of the content style you expect or send some samples to them for reference.
How can you create a style guide for SEO content writers?
In order to create an SEO content writing style guide, you need to have a clear marketing research data. Style guide mainly deals with the brand objective, type of language or tone to use, targeted audience and more. Without clear marketing research, it is very hard to find this data. Sometimes SEP and style guide use interchangeably. But both serve different purposes online.
SOP or standard operating procedure deals with the instruction to write about something. But style guide gives you a clear insight about more clear info about the product you are dealing with.
10 Point SEO Content Writing Style Guide:
There are 10 essential points we need to mention in a style guide for content writers. Anyone with a clear vision of the brand can create this guide easily.
1. Mission:
You need to clearly know the mission of your brand before creating a style guide. There will be an objective for creating contents for a brand. Make sure to explain the mission well in your style guide
2. Words:
It includes taglines, words, perspective, tenses, etc that should be used in the content. A webmaster will have a clear idea about the tone to be used and the keywords or special phrases to be used, to make a brand identity.
3. Purpose:
Clearly, know the content's purpose and tell content writers to write that way in the style guide. It will help you as a webmaster to get satisfaction when you see the content the way you want, and it will also do its job when published online.
4. Audience:
You need to know the target audience while writing the content. Do your own research and find out the audience who are going to read these contents. Based on their details you can change the writing style and tone.
5. Solution:
What are you trying to provide through this content? There should be a solution in your content that answers the audience problem.  Before writing content, give a clear insight into the points that need to be covered and that can help the content to solve audience search query.
6. Tone:
The tone of the content is very important. You need to have a clear idea about the purpose of the content and the tone it has to follow. Writing at that time will help you to achieve your goals easily.
7. Style:
What style should be followed while writing the content? This is a very important part to be covered in your style guide.
8. Organization:
How can your brand organize this content? There should be a good amount of data that can answer someone's question. So, it is very important to cover that part too in your style guide
9. Platform:
Which are the platforms you are going to publish the content? There are many online platforms for content marketing. Among them which will be your choice? If you can have a clear vision of the type of platform you are going to use it will be very useful.
10. Conversions:
What is your aim by publishing this content? What conversion are you expecting from this content? You can clearly track the performance if you know the conversion type you want for the contents you publish. It can only determine the success and failure of the content.
By keeping all these points in your mind, create an SEO content writing guide for your content writers. A writer who has experience will understand this document and write contents as per your instruction. Most writers will understand these points and if not, it is better to find someone who can get it. If they can express your brand voice and their writing, you will be successful without any doubt.
Example of an SEO Content Writing Style Guide:
This example will say that how you can write a style guide for your business without any complication. It is very easy to do if you know what your business want.
Client name-: Give the client's name
URL-: URL of the client website
Mission-: Ensure more conversion for the business
Words-:
Excellent quality
Most trusted
Easy transactions
Avoid 'cheap', 'low cost'
Purpose-: Generating Leads
Audience-:  Local contractors in that area, middle-income group
Solution-: Quality products that can give complete satisfaction.
Organization-: Short sentences which the audience can easily understand. No complex words
Platform-: Google SERP, Adwords
Conversion-: Sign up to talk to a consultant for free
Secrets of SEO Content Writing Professionals:
This will be very hard to answer. Each SEO content writers have their own way of writing contents. You can find some popular steps every SEO content writer would follow and try to incorporate with your strategies
1. Keyword research:
Find out the right tool to research keywords. See the keywords most people search for, in your topic and insert it in a spreadsheet. By doing this, you will get a clear idea about the range of keywords you can use while writing contents. There are many online tools for you to do keyword research. Try any of them and find out your keyword list
2. Make your keywords work:
Next step after your research is to make it work. Long back content writer considered keyword stuffing as an easy way to get into the top position of SERP. But now it will not work. Google wants to provide quality results that are more relevant to audience search. What you can do is to insert keywords in your content naturally and make it work. Don't give an artificial look for your content by inserting a keyword. It should make more sense when they are looking at the content with those keywords
3. Write about the topics that are in demand:
If you are writing for your audience, the topic selection is very important. You should ensure the topic you are about to write is something that your audience wants to know about. Such topics only will get succeed in the competition. Care your audience and write for them. It can help you in achieving great success without any doubt. If you want to be successful, then don't write for machines write for humans.
4. Know the basics of technical SEO:
Without SEO you cannot win the race. So, it is very important to know the basic technical SEO factors that can help your website to succeed. Things like, improving page speed, organizing content, structuring content, mobile optimization, creating a sitemap, etc are simple things you can try to understand so that it will be easy for you to implement them on your website
5. Length of contents:
You should have a clear idea about the length of the content you are going to write. Small contents won't get preference when indexing as it will not provide complete information about the topic. It is always better to write content with more than 2000 words because such contents are more popular online. When someone reads your content, they should easily understand the concept. The longer your content the more value you will get among the audience and search engine.
6. Do your analytics
After implementing all these SEO strategies, you need to track the performance of your content using any of the analytics tools. It will help you to identify the strategies that are working. Make use of this chance and see the time each audience spends on your website.
If the bounce rate is more then there is something wrong with your content. You need to pay strong attention to these factors while doing your analytics. With a clear idea, you can easily change strategies and finally find the most workings strategy for your website.
7. Social media marketing:
Social media is very powerful, and you can use it to promote your contents online. As a content writer, you can be your own PR agency and promote contents online. Use various channels and ensure maximum reach of your contents. Know where your audience is more active and go to that platform to promote your contents.
When they see more of your content, they will start to follow you. Write clear and fresh articles that can help them to resolve their problems. This is the best way to get more traffic to your website nowadays.
Conclusion:
Here is some useful information for SEO content writers. You might be familiar with SEO techniques but when you write for a brand, a style guide is very useful and can help you to write content better. Content writers who know the technicality of the search engine will know how to approach each topic. But not everyone will get that idea easily. For starters, the style guide is very useful.
SEO techniques keep changing every now and then. You need to keep an eye on changing strategies. It mainly depends on the change in the Google algorithm. Updating yourself is the best idea to be succeeded in this profession. Know what your competitors do and try to match up with them with your own strategies.  Let us know the strategies you use while writing contents.