Looking to sell photos online and monetize your images?
Worry no further!
In this post, we are going to teach you some amazing ways you can make money out of doing something you love. Go ahead and find it all out!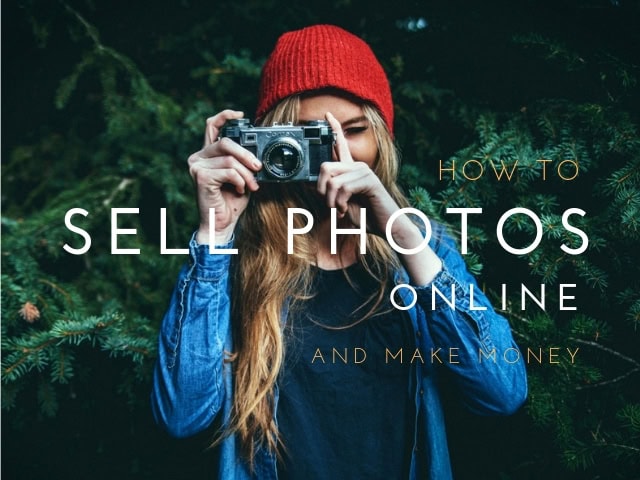 Know your niche:
If you really want to monetize your photos, you must define and understand your niche first.
Every successful photographer these days has some consistent style or theme which runs through all their works.
It could be travel or fashion or food or nature. No matter what the topic, consistency is what matters most.
People who follow other people online get to see more of what interests them. They also unfollow others when the expectations are not met.
Finding the niche is therefore vital as it helps you understand the audience and even build a connection with them at the same time.
Add e-commerce to your portfolio:
Several photographers have a portfolio size which showcases their works and lets the clients hire them.
When you add commerce to it, you can include the ability to accept pays and even open doors to new opportunities.
Several people have created their portfolios online, and it has worked wonderfully for them.
Installing the relevant apps will help them monetize the strategies and share or sell photography in various forms. It could be online or through POS.
How can you sell photos online as photo books?
If you want to sell your photos as photo books, don't worry!
You can do that too and make some good money out of it. The key here is to learn how to sell pictures by creating these photo books with the photographs. You can sell them online on Blurb, Shutterfly or York Photo.
Photo books are a very physical photography based product which can complement anything. The more consistency your photography has, the easier it will be for you to put up a stellar photo book together. Even though you won't get the best print-on-demand services, you can still sell your photos at a high demand.
How can you sell products and prints?
Several tools and sites are available these days where it is possible for you to upload the best photographs and sell in several ways.
It could be a few prints on paper type as well as products that are physical such as T-Shirts, mugs, and calendars. Instaproofs, CafePress, Fotomoto are some of the online portals where you can manage these.
You can work with a photo lab that is local and then use a print-on-demand service to get hold of a wide range of products you can work on. However, you have to be sure that the quality of the products match well with the photos you are trying to sell.
Work as a freelancer:
One important thing you can do is work as a freelancer; this will be a great chance for you to connect with various magazines and newspapers that are looking for freelancers. This is not a stable job, but it can help you save some money and make some too.
Make sure to give the best shot because if they like your work, they will contact you in the future for some more work.
Get hold of some clients:
Some companies don't think that stock images are the best way to get the best images. So they get hold of freelance photographers instead and work with them on a retainer basis.
The client direct sales happen to be great opportunities for those who want steady cash. So make sure to search for these types of clients.
Advertising usually requires a lot of custom photos, but several businesses would like to hire you for your services. Widening your connections is also helpful in cases like these.
What is the legal way to sell photos online?
You must figure out how to sell the photography online, and we know that is a task to take care of.
Although the rights and licenses of selling pictures seem complicated, there are a few concepts and terms that you must understand to protect yourself from any theft or any infringing upon the rights of selling photos.
Therefore, it is essential for you to take a quick look at the best places where you can sell your photos without getting into any trouble.
How can you sell your photography in the form of service?
It could be a photo-shoot that you are taking care of or a fashion shoot or maybe product photos, always remember that you have enough opportunity to become a professional photographer.
It is possible to sell all your photography these days, and a lot of successful people are doing it these days.
Though you can put all the services in a list for various freelance opportunities on websites such as Upwork and Fiver, selling all your photography in the form of service for a good pay usually needs some networking, as you will have to meet the client in person.
How can you boost your networking to get more photos?
Always have your business cards with you. You will never know when you might end up meeting a client that is potential.
Next, set up the profile on LinkedIn, highlight your best work and use it for the best service of photography that you provide. Third, you can go for events for networking with people attending it.
Finally, you can build a personal brand as a photographer so that you are always at the top of their mind whenever it comes to skills.
Since most photographers tend to work within a specified time limit, you should keep yourself an excellent booking platform where you can let others schedule your work and meet you as well.
Connect yourself to the sales page:
Flickr may not be a commercial website, and its terms may actually state that it cannot be used. This has not stopped several people and businesses from making their business happen through Flickr.
At the same time it doesn't mean that more than selling prints, it won't be easy for the photographers to take the money and pass them out on Flickr. There is no way to deliver digital downloads.
However, to make the sales happen, it is always great to use Flickr as the hook which leads the buyers to the website that which is fully equipped.
Know who your viewers are:
Marketers who plan on selling their photos through websites tend to spend hours on the stats or playing with the SEO while trying to understand who the users are and where they are coming from.
When they begin to understand who will buy them and how they can find these people, the marketers will adjust the content to suit the market.
You can use this on Flickr even though the numbers there are less. This may help you provide enough details among all the other information, just like many viewers will reach the image with some search engine.
Use common licenses:
Several photos on Flickr have been posted with the help of common licenses which allow the users to do, what they want without having to shell out a penny.
It is this resource which has helped people make the website popular, especially for people who want free photos from blog posts and articles.
Giving the pictures away will sound like a really bad idea, but you are trying to make some cash from that, so it's a great way to attract more buyers. Try to license the images and keep the selection limited and in low resolution.
Add a description stating that a bigger resolution is available for sale these days.
What are the best places to sell photos online?
Some of the best places where you can sell photos online include Freepik, Shutterstock, Getty Images, Dreamsite, GL Stock Images, Foap, and Crestock.
How can you turn your passion for photography into a profitable business?
Whether this is a hobby or something you do as a freelancer or something that you do full time, a lot more avenues have opened up these days where you can sell your photos online and keep your business going.
What matters most is your determination which could gather your ability to earn more. The income which you make from doing what you like is of a different feeling and if you can master that, then nothing likes it!
Ways to sell photos online and monetize your photography today!
1. Create Mousepad:
Those great pictures that you have clicked so far can be turned into a comfortable mouse pad.
You might be surprised reading this but the market is vast, and mousepads have a lot of value. You can quickly create a mouse pad and make money off it.
2. Use a specialized photo book:
In case you have a bunch of pictures from the previous school soccer team, you can make money out of it. Wondering how to do that? It's a very simple and easy technique.
You can take these photos and make great photo books and sell it off to parents. Parents love to see the memories of their children and their successes and will pay for a photo book.
3. Use the photos to create iPhone covers:
Similar to the mouse pads, you can use the images to create iPhone, Ipad and other smartphone covers. These are very trendy in the market right now and are sold at a high price.
4. Sell your calendar:
One of the best ways to make money is to build a calendar and sell it. It is easy and simple to have your photography calendar.
You can see them in every store that you walk into. They are challenging to sell in stores.
You can create a store for yourself and then market the stores online to generate sales for the calendar. Use your photos for this.
5. Sell your poster:
A good photographer is someone who can sell off their posters. A custom poster is not just a product you can sell. It is also an excellent way to distribute your work and get some attention.
Anybody who gets to purchase the poster and displays them to others can become a potential client for you.
6. Place Photos In Cafes and Restaurants:
One of the best and original ways to make money using photos would be to take the pictures to some local cafes where you can ask the café manager to place the images on the walls.
This could be for both parties, as cafes can help you get nice pictures that you may put on walls.
You can add a price tag to your photos where photos can be shown off.
7. DVD and CD Covers:
DVD and CD covers are very effective and simple ways to monetize pictures as people always want artwork that they put on their burnt CDs. The software is easy to use, and it is also free so you can make use of it.
8. Make Wallpapers for desktops:
Desktop wallpapers are doing well these days, and people are making big bucks.
Several online companies want to buy any desktop wallpapers which you have created using photos. You can use a WordPress premium theme and then a PayPal account for all transactions.
9. Use an online portfolio:
This is not just one way to make money directly, but you can always build a portfolio online for yourself, which will highlight all the points and works which visitors have seen the website and the stuff which are using to sell.
10. Sell Photos Online:
Finally, it's important to tell you how to make money by selling photos online. You can put them all together and create a store online. You can use the portfolio that you have made to direct people to the online store. Zenfolio and PhotoShelter will help you get it all done.
We hope you have learned enough about ways you can make money off your photography. If you have any questions or queries, please feel free to let us know them in the comment section below. We would love to hear.
Also, make sure to follow all of these patterns. They are helpful and can help you make some serious cash and hopefully make your passion your career.
To stay updated on our posts, you can also click the subscribe button. Don't forget to share the article with your friends who are into photography too.