Since all businesses have gone digital, a competition of more traffic and better credibility in the industry has begun.
The one way to build credibility and goodwill in the industry is to have positive reviews from people, preferably your customers.
People trust online reviews as much as they trust their friends recommending something to them. But in order to achieve that, you have to get online reviews first.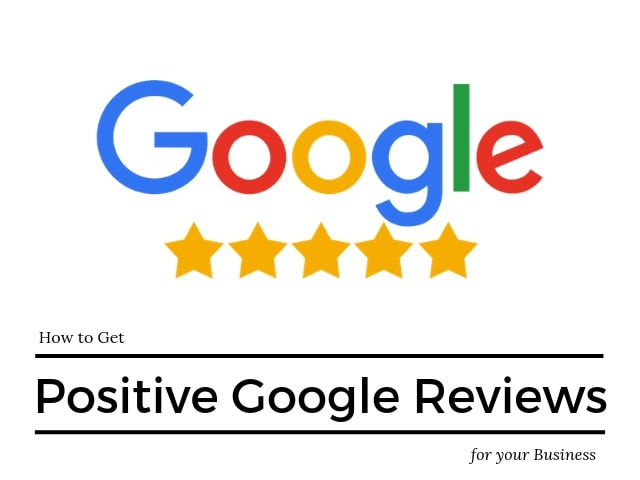 That is not a very difficult thing to do if you pull the strings right.
In this article, we are going to tell you everything you need to know about Google reviews and how to get them. So, let's get started.
How to Get Google Reviews?
The first thing that a customer would do before deciding in on your brand is that it would look up your brand or store on Google and read the reviews.
Reviews are everything that can make or break a brand.
So, you can understand how important it is for you to get Google reviews. But how will you get them?
Here are some of the best ways in which you can get Google reviews from your customers.
1. Directly ask for a review:
There is no better way to get a review than asking for one. Let all the departments working in your company know that they should absolutely ask the client or customer to write down a review after they have done business with your brand.
2. Teach your customers how to write a review:
A lot of times it happens that your customers might not know how to write a review at all.
In such cases, it is your responsibility to educate them. You can either have an article on your blog on how to write Google reviews. Or you can have printouts of the same in your office and you can hand them out to your customers, asking them to follow that and write a review for you.
3. Having an automatic reputation for marketing software:
Having an automatic reputation marketing software is a boon to many businesses, especially if you own e-commerce businesses.
Using this software, you can easily get customer feedbacks and reviews. This software has an automatic kiosk kind of feature that does the task of sending out texts and emails to your customers asking them to share their feedback of having done business with you.
You can have so many reviews in just a few weeks' time. Meanwhile, you will keep getting new customers who have read the positive reviews about your business online.
4. Promote your happy customers on all your social media handles:
Whatever positive customer feedback you get, make sure to share all of it on all your social media channels.
It does not matter if you are not using Facebook ads, you should still promote and share all the happy customer experiences.
When people will see how happy your customers are, they will start liking your Facebook page and follow your account on Twitter. When they like your work, there are more chances that they will become your customers in the future.
For that, you have to invest time to turn the written reviews into images and posters that you can share on your social media handles. When you start sharing reviews, your other customers will want to write reviews as well.
Should You Buy Google Reviews?
At a time when Google reviews are so important for your business and the goodwill of it, you might be tempted to just purchase Google reviews. But before you do that, you should know whether you should buy Google reviews at all.
The first and foremost problem with buying Google reviews is that it might not give you the results that you had expected. There are some honest customers who might even mention the incentives that were given to them for writing the review.
Imagine you were looking up for a restaurant on Google and most of the reviews read like, "I got a 25% discount for writing this review." Wouldn't that make you suspicious?
Will you still go ahead and try out that restaurant?
Most probably NO.
Even Google itself might punish your company seriously if it finds that you are buying Google reviews.
Google's algorithms and their continuous updates help them identify businesses that use such tactics to get in more customers.
For a long time, Google did not have any system that could help it identify fake and bought reviews, but there has been some development recently.
With that Google will immediately remove any review that it finds is violating its policies. So, all the money that you had put in to buy those reviews will be wasted if those reviews are not visible at all.
Another thing about buying Google reviews is that it will affect your overall ranking with Google if it finds out that you are violating its policies.
We all know how secretive Google is about its organization and how it works. But Google will make sure that if your business does not follow the review policies, the entire ranking of your business in Google results will be affected.
If your rankings drop, your potential customers will not be able to find you when they are looking for something that you provide them.
Not just that, if you buy reviews you might even land up in legal trouble.
The Federal Trade Commission has told customers and consumers to be very open about the fact that they have received some kind of discount or incentive in exchange for the reviews they have written.
The agency then punishes charges fines from the business owners who indulged such activities. So when you buy Google reviews, you are putting a lot at stake.
Ways to Get Positive Reviews on Your Google Places Page:
Now that you know you should not be buying Google reviews, you should instead focus on how to get better reviews on your Google Places page.
Now here we have some of the best ways that will help you to get better reviews on your Google Places page.
Ask for your review directly:
After a customer has done business with you either by visiting your store or via online transaction, ask him to spare a few minutes and write a review about the products and services.
If you have an online store, you can easily include a review request at the end of a page or send a separate mail to the customer few days later asking him to write a review.
If customers are visiting your store, you can hand them a small card which will have the Google Places review box URL and you can ask them to open that page and write a review for you.
Link to the review form directly:
A smart way to get more reviews is when you link customers directly to the Google Places review form instead of giving them a URL, will redirect them to a general Google Places page.
You can use this direct link on your website, in your blog, in your posters and different other marketing promotions, and even on the cards that you will be handing out to your customers.
Reward the reviewers in some form after they have written the review
More than anything, the Google Places reviews is a kind of word of mouth marketing. You can enhance this when you reward the reviewers after they have written a review.
For example, you have a customer who listened to you and actually wrote a review for you. You can mail them with a discount coupon or promise them free merchandise when they visit your shop the next time.
When the reviewer is rewarded like this, he will surely share this amazing experience with his friends and that will encourage them to do business with you and write a review for you as well.
How to Remove Fake Google Reviews?
The one thing you cannot avoid as a business owner is the fake reviews on your Google reviews page.
The good news is that even though you cannot avoid them, you can easily remove them.
Flag the negative review:
The first thing that you should do when you receive a negative review is flag the review.
For this you need to click on the flag next to the reviewer's name, which will redirect you to a page where you can mark the review as a violation of Google policies.
You need to fill out the form with your business email ID and contact information.
Notify Google about it:
After flagging the review, wait for 24 hours to check if it has been removed.
If not, you have to call Google. For that you have to first look for your listing on business.google.com. There you will find an icon with 3 lines in the upper left part of the page, which if you click will help you find "support".
There you will find a Google executive to chat with a get on a phone call with and tell them about your problem. You have to keep all the evidence near you to prove that the review is fake.
Take the legal way:
If none of the above ways work, the final step that you have to take is to go legal about it.
For this you will need to fill out a form for a legal removal request which you will find at support.google.com/legal. But you have to keep following up until your fake review has been removed.
How To Use Google Reviews To Improve Your Search Engine Rankings?
Whatever you are doing for your online business, it is all because you want to improve the search engine rankings of your business. Search engine rankings single-handedly contribute to all the organic traffic you might get.
Even getting Google reviews can help your business improve its search engine rankings.
Wrapping Up:
So, you understand that whether you have a local business or have a large scale business, getting positive Google reviews is extremely important.
Since you know how much people value these reviews and recommendations. Whatever kind of business you have, make sure you go out of your way to get customers feedback and review.