Social media marketing is an essential part of content marketing.
Various platforms like Facebook, Instagram, Twitter, etc are some of the popular social media marketing sites.
Marketers are exploring new platforms to present their product in an innovative way.
Pinterest is an emerging marketing platform. Marketing experts say that they can boost sale by implementing proper marketing strategies on Pinterest.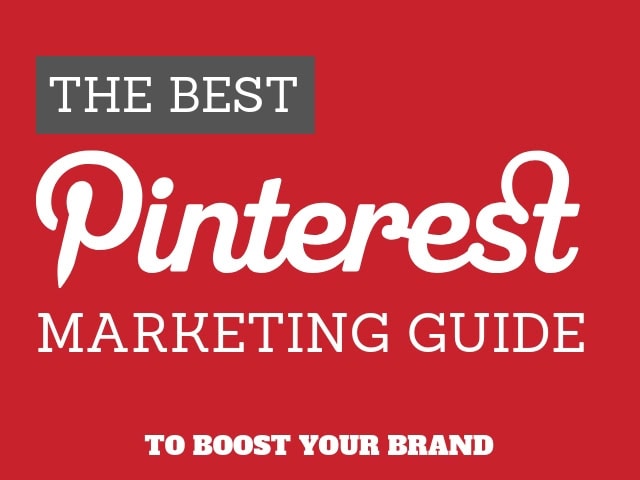 More than 175 million people use this platform all over the world. If you want to introduce your products to a new platform, this is the best way to do.
Pinterest marketing can increase awareness, improve your site traffic, increase the number of followers and improve your sale.
So, do you want to boost your site traffic?
Here is a detailed guide you can use to create a Pinterest account to promote your business.
Why Pinterest?
Pinterest is a different platform compared to all others. Here most people don't want more followers but they need a platform to express their ideas and want to save it for later.
Long lasting content:
This is the best thing about Pinterest. Long lasting content is the main thing all marketers want.
When we use other platforms, the old contents will get lost when new contents arrive. But Pinterest works differently.
People can save their pins and they can use it whenever they want. Whenever a marketer conducts an ad campaign on Pinterest, there is a chance of increasing more than 20% clicks.
Better contents will get more exposure:
No matter what your business or content is quality content will always get the place it deserves.
If the content you publish is valuable more people will save it and you get more exposure.
Most of the users depend on this platform before taking any purchasing decision. There are many types of contents on Pinterest.
Most of them are like to improve sales. Running campaigns and advertisement can help you to get easily noticeable. Now, you need to know how it works
How Pinterest Works?
People use Pinterest to find anything they want and pin it onto themed boards. There will be pins you can use to save things.
Pins can be anything like videos, images, etc. every pin contains a video, a description text and a link back to its source.
You can save all your pins to boards. It acts as an organizing platform.
People can find you by searching the niche you are working on. They can follow your board and pin your new feeds.
Also, there are ad campaigns you can do by paying. This can improve the range of your site easily. This is how the platform works.
Important Pinterest terms you need to know:
Rich pins:
You know the term Pin, right?
Now rich pins are the advanced version of the pin with additional information. There are 5 types of rich pins as of now like movie, recipe, article, product, place.
Secret boards: This is same as boards but the difference is that no one can see this except you or the people you invite to see.
Group boards: This is like a normal board with multiple pinners to share contents
Pin it Button: This is an extra pin you can add to your profile that tells visitors to pin your post.
RePin: It's like pinning contents of others. That means you are sharing a post of another person to your followers.
Pinterest Marketing Strategy that works:
Pinterest is an easy platform to use for marketing. You can do this by following below steps
1. Create a Pinterest account:
Creating a Pinterest account is the first step. If you are using Pinterest for business purpose then the business account is there.
Sign up to Pinterest using a user name and password. When you create a business account you can use performance tracking tool, and you can run ads and campaigns on the platform.
If you have already a personal account, convert it into a business account.
After signing up, you need to fill up all the required information related to your business. You can make an impressive profile by including your business aim.
Select an appropriate profile picture of your business. Now it will show a screenshot of your profile and make relevant changes if you need anything.
2. Set up your board:
Next step is to set up your account. Create a board on your profile page by giving a name, description, its category, etc. While naming the board make sure to put relevant names related to your niche.
You can use keyword searching tool and find a proper name for it. It can help to appear on the top of the search result.
The description is also important as the title. You can use a strong sentence to describe your title well.
When somebody watches your board and description, they should get an idea about the content.
Choose an image for the board also. The image will be the first thing everyone sees on your board. So, make sure to make it impressive.
3. Start pinning:
After setting up the board you need to start pinning. Make it full of new attractive pins. There are many ways to do it. One way is to pin images available from Pinterest.
You can pin attractive contents from Pinterest and add them on to your board. You can edit the description of the images while saving it on your board.
If you want to find images from the web that is also possible using the browser button from here.
You can easily save things from the web onto your board using this feature. There will be a '+' button on the top left corner of your page. This will button will enable you to upload your own image to the board.
When you use your own images, make sure to link them back to the original website. This will help to popularize your site.
Posting regularly is the best way you can do to get famous. Pin regularly on a time basis.
You can do your own research and find out the peak time. When you can follow this time regularly you can see a good change in the number of your followers. Know your audience and pin it whenever they are more active.
You can pin quotes, infographics, blog posts, videos etc. It is better to Pin informative contents because it can engage more than 30% of users.
4. Optimize your pins:
After filling your boards with pins, you need to optimize them. Only pick beautiful and informative pins to attract more users. While optimizing make sure to note below points
Pinterest aspect ratio is 2:3. You can use tools like Canva and Pickmonkey to make your image to that ration
Add a text overlapping your image. Give the audience every chance to click
Include useful description to all images to optimize it for search engine. The description should be well articulated about the content you pin.
Use a keyword search tool and find strong keywords that can bring more search engine attention. Add one of them in the title, another keyword in description and image file name as well.
Use a call to pin to increase more engagement from users. An interesting call to the pin can create 80% more engagement from users.
While creating board names make sure to use popular board names that are trendy. Username should be related to your business also.
This is how you can operate Pinterest for marketing. There are many more things you can do on this platform like conducting campaigns that can bring more result to your marketing efforts. Next section is about conducting campaigns.
How To Conduct a Successful Pinterest Marketing Campaign:
More than 75% of Pinterest users are marketers. Most of the pins are from business also. So, how can you conduct a successful campaign on this platform?
The best thing about Pinterest is that the promoted pins won't distract the audience but go directly to their news feed.
Here we can prefer the targeted audience to whom you need to send those pins.
When you share beautiful valuable content then the audience will be there with you always. There are certain strategies you can use to conduct a killer Pinterest Ad campaign.
1. Define your goal:
This is the first step of every business. Before you plan anything, first you need to set some goals.
When you conduct an Ad campaign on Pinterest there should be some goals too. It could be to improve brand visibility, increase the number of clicks on your site or to increase sale.
Define what you want out of this campaign first. There are various types of campaigns according to your goals. For example,
Engagement campaigns:
This is the type of campaign that can help to promote brand visibility. Through this campaign, you can analyze the reaction of users towards your contents.
The data consist of details about the saves close-ups and click on your pin. You need to pay as you get more clicks.
This depends on your content quality. If it is too good, more users will save it on to their board
Traffic campaign:
This is another type of campaign you can run to increase the number of visitors to your site. This campaign helps to send users from Pinterest to your own site or blog.
You can track their activity after reaching the website and pay if they click through your website.
2. Set up Promote pin campaign:
This is a type of campaigns most marketers do to promote their product and service through Pinterest. This helps to bring your content to a wide audience and improves its engagement.
By doing this, you can ring more traffic towards your campaign and boost your sales. The process is very easy if you follow the steps given below
Set up a promote Pin campaign by opening Ads manager. On your business profile click on promote button. There you need to enter some details like the goal of the campaign, its name when to start a campaign, your budget, etc.
Choose a pin you want to use to promote your campaign. While selecting each pin there will be a Pinterest Analytics data which shows the performance of each pin. You can choose one pin with the highest performance. It shows pins that saved on your board itself, so it will be easy for you to choose one.
Define your targeted audience based on any criteria. It could be their age, geographical location, engagement, etc.
Then you need to bid an amount you can pay when you get clicks.
After you done all this it will take 24hrs for Pinterest team to send an approval message of your campaign. You have to give them the payment details also
3. Track your result:
Final step is to track your result. After starting the campaign, the next step will be tracking result.
For that, you can see the analytics on Pinterest itself which shows the number of clicks, repins and closeups of your campaign.
Pinterest Ad manager shows you all details related to your campaign. This analysis will help you to get more idea about campaign performance.
You can make improvements in your next campaigns accordingly. This is one of the most effective and economical marketing campaigns you can conduct to promote your business.
Final words
Now you got a clear idea about how to use Pinterest as a marketing tool. This guide will help newcomers and existing webmasters to promote their site.
Follow the steps properly and see the changes you can bring to your site traffic. If you are fed up with all other promoting options, this is the best you can try.
The best option with less effort is to improve your site reachability and boost traffic towards your site.
You can use all marketing platforms equally to promote your site. Try all possibilities to get the expected result.
Every failure is the start of a new success. If you made any faults in a campaign before try to make it right for the next.
You can learn everything from experience. Pinterest is the right platform for those who want to get an immediate result. Just use it effectively and get more followers to your site.