Reputations management is something every company should be known about. It is not easy to get a good reputation among customers without proper planning and execution. Don't think that just by using social media marketing, the business can improve its reputation online. Just by interacting with the audience and by incorporating public relations, a business cannot do reputation management in a better way.
There are a lot of misconceptions related to the term reputation management. The business should take this seriously because it has the power to impact your business.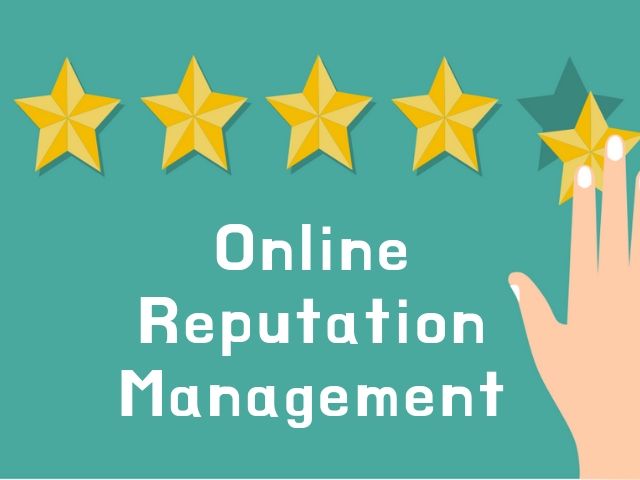 Business can manage their online reputation in a better way to improve their business. This article can be very useful for business owners to use online platforms in a better way. You should have a better idea about the concept before implementing it for your business. In this article, you will get answers to the following questions.
What is online reputation management (ORM)?
Why is reputation management important?
Keys to Successful Brand Reputation Management
Reputation management strategies:
Businesses cannot bring any benefits without considering their customers. If you are someone who considers making your customers happy and wants to get more benefit from them, choosing reputation management is the right way.
What is Online Reputation Management (ORM)?
Online reputation management is something that businesses or people can use to shape or influence the public perception of a business. It can help a business to drive positive opinions about a business or its products.
Reputation management is something that came after the boom of various social media platforms. There are a lot of strategies you need to implement while using online platforms for business communications. It is a kind of PR work which businesses can do to make a positive impact on business online. Someone who is experienced can take control of your business promotions.
Importance of Reputation Management:
A business which is giving more importance to customer satisfaction should focus on what customers have to say about a business. So, we can say that online reputation management is very important for every type of business regardless of the audience type. It can help businesses to acquire new customers.
There are many types of online reputation management such as blogs, comments, reviews, ratings, etc.
Better SEO ranking:
Online reputation management can be very useful in improving the ranking of a website. Customers look for websites that can help them in deciding to buy a product. Google's algorithm is also designed in a way to provide relevant content for the audience.
If your company's website is something that is created to provide a better user experience and if it can help the audience in taking a better buying decision, that will help with your website ranking.
Increases Trust and credibility:
The business mainly should focus on improving trust among the audience. When it comes to products or service, the trust of customers is something that is very important.
Gaining trust is part of marketing and this can help the business to expand its customer base. Gaining positive reviews and reputation can bring more business and credibility among the audience.
Better sale:
As a result of improving trust and credibility among the users your business is going to get a better sale. It can convey that a brand is reliable and reputation management is something that is essential to bring more revenue to a business.
Improving business image:
Just like the PR department of business, there should be a group to manage online reputation too. Online reputation can be useful to bring a better image for your business. Business image is something a business needs to develop among the customers to stand longer in this competitive world.
By managing online image about your business, it can be very useful for its success.
Keys to Successful Brand Reputation Management:
There are many strategies a business can follow to manage their online reputation. You can find it in the next section. Here we are going to discuss key points that can help you to make your online brand reputation management successful.
Become well- respected:
You can manage your business reputation well and make people respect your business. It is a very important point to be noted when you are trying to manage your reputation online. Everyone should think in a well-respected way about your business.
Be transparent:
A business should be transparent and show the behind stage process that is going on in your business. Be transparent and show them what is going on in your business. It can help to bring a better reputation about your business
Monitor what your customers have to say:
If you are someone who cares about your customers, you should also be monitoring what they have to say about your products. There are various ways for customers to ask questions about a business. Social media platforms are something better that customers use to tell any opinion they want to tell about a product.
So, be sure to monitor social media and know what your audience has to say about your business. It can also help you to make a better reception among the audience.
Interact with the audience:
You can use social media to interact with your audience. When someone asks a question, you should respond to them politely and quickly. This can also help you to create a good impact on you in your audience. Be polite and respond to your audience without delay.
Take criticism in a positive manner:
Criticism is something every business have to face online. People will post negative comments just like they use positive comments. If you can take it in a positive way it can be used to improve your business. Criticism can only help you to improve your product quality. You can consider these feedbacks while trying to improvise your business
You should consider Google reviews:
If you see something negative while searching on Google, you should be extra careful. Make sure to see what the reviews are. You can use influencer marketing and get good reviews through affiliated marketing. It can help to bring more positive reviews about your business.
Get help from experts:
If you are not an expert, get a team who can help with your reputation management. They can help you to restore your business reputation among the customers. Many businesses outsource reputation management because they can easily manage the task without much effort, and you can concentrate on your product quality.
Reputation management strategies:
There are various strategies, the business can use to manage a reputation online. Without a proper strategy, you cannot make it possible. It is very hard to get attention from your audience in this competitive world. Businesses are trying to make it notable to customers.
After finding out your targeted customers, you should try to implement the strategies given below to get a better response. Here are some best strategies you can try
Public relations:
Before online media and platforms came into existence, there were many ways for a business to gain a better online reputation. Newspapers and magazines were the main ways to promote a business by then. But now there are many options you can try on such as blogs, lead generating trade outlets, etc.
A positive reputation online can improve brand reputation to manage negative reviews, interact with customers and improve the online visibility of a business. If your business is looking for better visibility among the audience the public relation department should be there. Or else you can focus on creating strategies to manage public relation in a better way.
So, make sure to handle that department wisely because it is something which can impact your business reputation and success. One negative review of your business can affect its growth and also can cause you a lot of loss also.
Search engine optimization:
SEO is something you need to focus on to manage online reputation. Websites need to focus on including various search engine optimization strategies to follow Google's quality guidelines. You need to have a good idea about what your targeted audience wants and give them the exact content online. It can help you to get more followers online and thereby improves your business revenue.
Be active where your customers are and show them the value of your business. Use keywords and link building strategies to bring organic traffic towards your business which is the best way to grow your website.
Content marketing:
Content marketing is something you can focus on to grow your business. To improve online presence, you should create contents online to make your business visible online. Try to create lead-generating content online so that your customers will get every latest information about your business.
By positioning your company in a better way online, you can attract a lot of customers to your business. It can also help your business to grow online acceptance and popularity.
Website development:
If you need to improve online presence an online website is essential which can showcase your product, features, and offers. You should create a better website where users can easily interpret and find any information they want online.
If you can make it simple and easily interpretable by the audience, it can help to improve brand loyalty and reduce bounce rate from your website. All these factors are important to make your customers happy and accept your business online.
Social media management:
This is something you need to focus on while promoting your business online. Social media is something very powerful nowadays and through effective social media management, you can build online reputation management with most of your customers as they are active on these platforms.
You should make sure to reach your customers to whichever platforms they use. Social media can make your business accessible, focusable and customer oriented.
Best Reputation Management Tools:
If you are someone who is looking for doing social media management alone, they should use these tools. These are some very powerful tools for business to manage online reputation management. They are
It is a very popular tool business can use to asses social media reputation and management. Anyone can analyze brand mentions and social media visibility using reporting tools like this. It can also help you to analyze the acceptance of your reputation management strategies too.
Helps to manage local businesses and reviews online. It helps to analyze industry-specific reviews and mentions. It mainly works with local businesses and helps to show your reviews on the same dashboards. Get detailed reports and analyze your website acceptance online.
To manage the links to your website, use this tool. It can help you to analyze the quality of links you are getting and remove the low-quality backlinks. It also ensures to index your website up-to-date and improve the quality of your website.
This is also a powerful tool business can use to manage their online reputation. Image recognition, trending topics, API access, etc are some popular features of this tool. It covers almost all social media platforms like Facebook, Twitter, Instagram, etc. Brandwatch is a very popular tool among business users and you should also try this option.
Conclusion:
If you are someone who wants to manage online reputation, then follow the above steps and focus on your customer's satisfaction. Businesses need to implement every new way to get into their customer's mind. A product will only sell if it can create a good impression among users.
The world is very competitive, and you need to be extra careful while using online promotional options. A single mistake can cost your business reception and reputation.