Social media guides the people of modern days; people maintain their contact through them and also extend their functionalities to their business for its popularity and success. Social media platforms such as LinkedIn have proven to be beneficial in bringing business success and many brands are leveraging on it for their marketing success. Such social media platforms are not just for job seekers and professionals, they are for businesses and brands as well.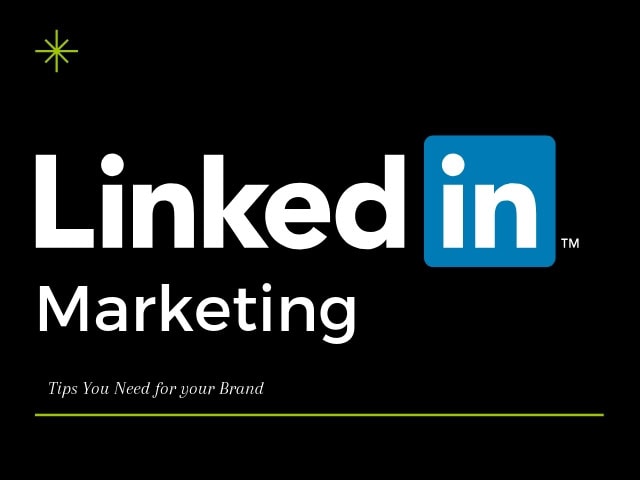 LinkedIn has proven to be beneficial in creating business connections, in promoting leads for sales, to establish a partnership with influencers and similar brands and to escalate brand awareness to an all new level. In short, LinkedIn is an excellent addition to the digital marketing strategy of any brand.
Impact of LinkedIn on Business:
LinkedIn is a social media network predominantly for professionals. It helps them in a lot of aspects such as career development, industry discussions, professional connections and other types of business-related activities. In this Platform, businesses get direct access to their consumers and thus are able to market their products better, with status updates and other business-related entities.
Unlike other social media platforms pushing a business, adversely advertising it and spamming are not allowed in LinkedIn, thus it serves as the most trusted platform for promoting brands.
LinkedIn is one of the largest online platforms for businesses and 93% of the B2B marketers feel that it is one of the best places to yield leads for a business. About 65% of the brand visits occur in this platform which acts as a lead attracting magnet.
LinkedIn Marketing Guide For Business Marketing & Lead Generation:
Having said that LinkedIn serves as a magnet that attracts businesses towards it, let us discuss on how to market a brand through this Social media platform.
1.  Finding targeted Connections:
In the perspective of digital marketing, LinkedIn has an excellent realm. Small businesses are able to find their perfect niche here, irrespective of their domain and size. They are able to zero down on prospects who would be interested in their services and products. The entire process is so targeted and specific that businesses are able to find more than 80% of their prospects through LinkedIn.
2. Staying in the visual fields of customers:
The platform helps businesses to stay in close proximity to their consumers. It is possible to search for potential consumers who would exactly fit in the criteria of businesses through LinkedIn. It is possible to stay in touch with people who have expressed interest through the same platform, weekly status updates and blog posts keeps the client within the network of the business. In short, it is the most simple, systematic and inexpensive way of lead generation for all businesses irrespective of their domain and size.
3. Helps in growing the email marketing list of the business:
It is possible to write a thank you letter through LinkedIn and email to a large number of prospects for being connected through LinkedIn, as an initiative to build the email marketing list for the brand. LinkedIn allows sending 50 such customized messages in a day. Along with the email, a request for email signup can also be added along with small offers for signing up. This enhances the reputation of the business along with finding dedicated prospects.
4. Taking advantage of sponsored updates:
In sponsored updates, businesses wish to push their post into the LinkedIn feed of individuals for money. This pay per click initiative is similar to marketing in other social network platforms, but the predominant difference is that in LinkedIn it is possible to customize the marketing campaigns based on the name of the company, job function and title, and skill set.
Users are able to get attached to their interested brands without getting disturbed by irrelevant brands and their messages. Sponsored updates help in promoting useful content to the target audience with a strong call for action.
By marketing the content of the brand through sponsored updates in LinkedIn, the brand is able to target its niche audience, enhance the visitors for its website and also generate leads for sales.
5. Quality Posts and Contents:
Good content always has two goals to accomplish, first, it teaches the ways to solve a problem or how to do something perfectly and secondly it establishes a writer as a thought provoker or influencer in that niche. Posting quality and valuable contents in the social platform regarding a brand and its business leads to more sales and profits.
If the posts gain momentum, then that LinkedIn post will be viral and attracts thousands of readers for the post. This enhances the visibility of the brand and seeks the attention of its niche audience.
6. Creating many accounts:
The most productive way for a business to enhance its visibility is to get its employees to create LinkedIn profiles. The profiles should have relevant photos, appropriate job history and a short description of their professional connection and on how these employees help the business grow. Posting profiles of real people in social media build up its credibility and people always trust and value a brand that involves real people.
7. LinkedIn Groups:
Small and medium-size businesses should join with their relevant groups through LinkedIn groups so as to stay in touch with their target demographics. This idea helps the business to know what their audiences are talking about its business and builds interaction between small businesses. This is also the most economical way to build a relationship with potential clients and gain some free business-related advice.
Another way is to create their own LinkedIn group for business and start adding other groups within. LinkedIn allows a business to be in 50 groups at one time. After forming a group, the next step is to build the member's list. Here, the marketer is the owner of the group and there is less room for competitor's to peep in.
8. Enhancing the LinkedIn page of the brand:
People value and trust completed profiles as they mediate the credibility of a business to its prospects. It is essential to have an updated social media page to demonstrate the consistent presence of the brand. The page has to be updated frequently to help it stay active and appear as a current business. The page should also be consistent with the website of the business and other social media profiles the business holds.
After creating the page, the business should claim their custom URL, which should include the name of the user from LinkedIn. This is essential for those marketers who have a lot of contact with potential leads, for B2B marketers and for those in professional services. Claiming the custom URL also makes the social media profile rank on top of the search engines.
9. Concentrate on the Summary Page:
The summary page of the LinkedIn profiles of businesses is the most neglected and overlooked section in the entire social media game. It is possible to build up a summary page of 2000 characters to interact with the target audience persuasively. The summary should be written in a formal style, in complete sentences and in first person tone of voice. All the main points should be addressed clearly in the summary page as most people refer to the LinkedIn page before browsing through the brand's website.
People wish to make connections with the person before establishing a connection with the product and the services. Summary section paves the way to introduce a marketer and his business to his potential customers and clients. Contact information added at the end of the summary does all the magic here and makes it easier for people to reach a brand better.
10. Concentrate on Building the numbers:
Building a business through social media is not an art but a science. It is the numbers portrayed here that reflects on the business. It is very effective compared to trade conferences, trade exhibitions, and sales conferences. If the number of followers is more for a business, there is a chance that the number of them gets into the sales funnel and churn out as leads.
11. Leads not sales:
Though businesses create LinkedIn profiles to build up their business, hard selling takes the business nowhere. LinkedIn is an effective marketing tool when marketers use the latest marketing trends on them. They should not interrupt people and force them in liking a brand or buying it.
A scene of accidental discovery is to be created and all strategies of inbound marketing are to be applied to attract people naturally towards a brand.
12. Building relationships:
LinkedIn is a social networking platform that helps professionals to connect with similar professionals. Business owners should connect with their prospects, referral partners, influencers, strategic partners and other business owners.
Mere connections are alone not enough but relationships are to be built to nurture the brand. Relationships are built by constant messaging, emails, sending thank you letters and staying connected from within.
Advantages of LinkedIn Marketing:
Marketing helps the business to reach its high-value audiences:
LinkedIn offers self-serve advertising and sponsored platform. These can help a brand reach its high-value prospects easily. It is possible to reach and connect with top authorities and decision makers of similar brands to gain the required business solution. And also connect with executives to learn how things work out in marketing.
It is possible to target audiences specifically:
A compelling advantage of advertising with LinkedIn is to reach targets specifically. It is possible to filter the audience for a marketing campaign based on their industry, location and job title. A specific section of professionals with a specific skill set can be targeted as well, which is not possible with other social media platforms.
Clicks are always right and inviting in LinkedIn:
Other social media networks such as Facebook and Instagram have a number of active users compared with LinkedIn. Still, a high volume of pay per click activity happens in the latter. LinkedIn offers content marketers the right platform to get the right clicks and not just a piling volume of clicks.
It is possible to set up one's own campaign:
The most inviting advantage of LinkedIn is its ease of use. It has a self-served interface for ads that are designed very easy to be used by even small businesses. The interface is also versatile so as to meet the needs of the top advertisers.
DisAdvantages of LinkedIn Marketing:
The CPC campaigns are slightly overpriced:
LinkedIn offers Business to Business content marketers the access to a high-level target audience with the help of channel advertising and targeting at a premium cost. The average cost per click is estimated to be around $6 and the platform offers a minimum daily budget for campaigns as $10. Other social media networks have a CPC of $0.1 and a minimum budget of $1 per day.
It is needed to plan the strategy carefully:
LinkedIn features a premium cost on clicks and it is important for businesses to ensure that they gain only those clicks that they want. Planning a highly refined strategy is very much important to avoid losses.
Stay away from users who are merely hunting for a job:
It is possible to reach decision makers of top levels at LinkedIn to gain business ideas and solutions. Care is to be taken from fake profiles that are still hunting for a job and are not real professionals. Such care would help in strategizing the marketing initiatives of the brand.
Conclusion:
LinkedIn is thus an effective platform for Business to Business marketing and helps in finding the perfect target audience for a brand. It helps to connect with top-level decision makers for business advice and takes the business to an all new level with its marketing initiatives.
Results and forecast laid by the platform are almost always working and reliable. It surely helps in enhancing the digital marketing strategy of any brand and takes it to the doorsteps of its target audience.