Today's world is the world of social media marketing.
Everything is possible via it. You can promote your products. You can promote your service. You can even get in touch with your loved ones.
In short, it is feasible to do anything via social media marketing. When it comes to using this facility, many people fail.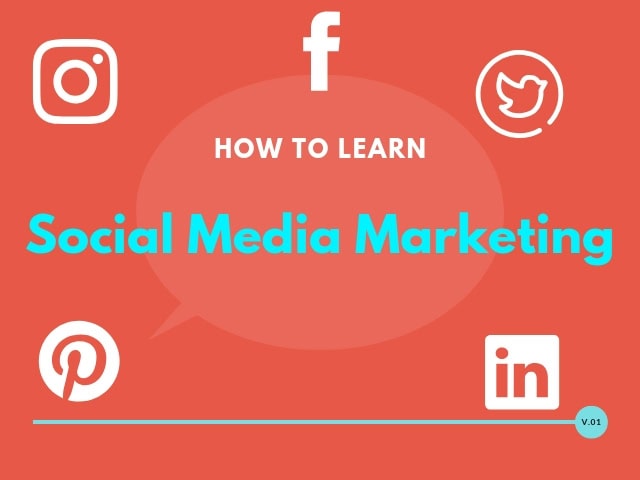 It is a very beneficial platform now. It accords results only if used in an apt way. If not used in correct way, it may trash everything.
So, is there any way of learning social media marketing?
It is because no one is going to teach its basics. But everyone will expect a good response from you.
As far as social media marketing is concerned, it is of great use. People use it to build their business. But the problem lies in the visibility.
You have to promote yourself without showcasing yourself. That is what confines a man. It is because he has to be invisible.
How Social Media Marketing Helps?
Despite these negative factors, the platform is considered very good.
It reaches the global world in a single second. You can reach to global consumers with a single click.
Only there has to be a particular way. One has to have a plan that is goal oriented.
You should definitely have an organizing framework. It is helpful to keep you on track.
Do you know what happens on the social Web?
You have to speak through your keyboard. You won't be seen nor listened. And this is the strength of social media. The benefit you will get will be your potential audience.
So what can be done to master this skill?
Is there any suggestion to be taken?
Why is it not a child's play, to do social media marketing?
Or do you have another kind of query?
Your each and every query will be sorted out. Just keep scrolling down.
The procedure that has to be followed
1. Goal orientation:
What do you want from social media?
Why did you choose social Web participation?
What is the reason behind this step?
Just try to get answers and you can start social media marketing. Unless you know the reason you will never be able to generate the result.
So before going for it, ask some questions to yourself.
• Why are you doing it?
• Do you aim to generate direct sales?
• Are you in quest of promotion of your customer service?
• Do you want the best platform to build relationships?
• Do you want to meet your customers and boost morale?
This will definitely tell where to start. You will learn how to present yourself. Some things are better to apply. Try out this suggestion.
2. The arrangement of resources:
You should know what you have, as an offering to the audience.
Obviously, you need to give something to get something.
At least satisfy your target audience. But it is not the gifted exchanging system.
You should know how to conceive the consumer. Sometimes vouchers are enough for it.
Sometimes your content makes it up for it. Again ask few questions to yourself and climb another step.
Will you write your website content on your own?
If not you, then who will create your content?
Will you maintain your social media accounts?
If not you then, who is going to do it for you?
Who will respond to questions being asked by the audience?
Do you possess good technical skills?
How will everything take place?
Remember, a single mistake can cost you much. You can become a symbol of a fool. Take the utmost care to prevent this situation.
3. Who is your target audience?
Imagine a situation where you made a beauty product.
Though it is good you are promoting it with old people. Isn't it ridiculous?
You should reach the youth or the ladies instead. That is the biggest mistake people commit. You should know your audience.
What you should know in this respect is given below
What kind of people makes your target audience?
How much time can you spend online?
What kind of content will you publish?
What kind of conversations will you have with them?
What kind of information will you provide? (This is a very important factor).
Try to know their likes and dislikes. It helps in the long run. You will learn how to manage things.
4. Your Website Content:
It should be bang on. If you succeed in this area, you will be done.
Your content should be able to convince people. You can write it on your own. You can hire content writers as well. Know what you want and get what you deserve.
Do you know what the advantage you will get is?
You get to know where your audience spends time.
You get to know the kind of content the audience loves.
You can continually offer them the facilities.
You will be able to meet their needs and expectations.
So all this is beneficial. You need to have patience. Keep on learning and improving yourself.
It is very important to have appealing website content.
Out of 1000 views, if you can fetch 400 consumers, you will be benefited. You will be in profit.
5. The execution:
This is the most important step. It will take place when you are done with all the planning.
All of your efforts should give you the result. Your social media marketing should compensate for your effort.
You can even learn to promote goods both online and offline. But make sure you do all the things properly.
Social media can give you clients and customers quickly. You can even try for traditional marketing efforts.
You and your customer should feed off each other. You will definitely learn to work together seamlessly.
Be punctual.
Have separate time for social media during your day. There must a time only for social media marketing.
Keep on spending time on social media activities.
Remember you are not self-promotional.
You can even give a majority of the time to your promotional activities.
All this is important to get you in touch. You can even learn new tactics to follow.
6. Have a qualitative approach:
Remember it is not easy to get followers and subscribers quickly.
You want to be able to fetch followers and subscribers within a day. You can start with 1,000 highly engaged clients and consumers. And target 10,000 followers.
It will take time. With the passage of time, you will succeed.
Ensure that they use your product. They should not just sign up to follow you.
Take initiatives to make them acknowledge.
Your online conversation should be good.
Let your customers have an emotional attachment to you.
They should respect your brand and your business.
Keep on listening and learning.
Be flexible and acceptable.
Other than this, there are other platforms as well. You can take help from them as well.
Whenever social media is discussed this sharing platform is mostly used i.e., buffer.
With Buffer, you can take care of your social media posts. It is an important tool which is responsible to schedule your social media timing.
You can also make or create different channels.
Create content based on high quality. It should create a curiosity to your readers.
Their blog posts are recognized by millions. You can also join the groups and take help from there to be benefitted. You will definitely get excellent information along with the knowledge of the tools and their technology stack.
This blog is another brilliant source for beginners. Learn how to manage social media marketing with RazorSocial. Be in touch with social media enthusiasts here through blog comments.
There are many other blogs and websites as well. You can take help from them also.
What about taking social media marketing classes?
It may be difficult to learn some issues sometimes. It is because it becomes overwhelming and confusing.
It happens because there is a provision of a lot of information. Confused?
You can also go for self-study. If so then be prepared for the confusion in available information as well. It may become time-consuming. You should go for professional training.
One of the suggestions I can give you is EchoVME, webmarketingacademy, Digital Vidya. If you go for the online course then it will be fine and good enough. It is better to take one-hour training which will save time and energy as well.
As per your convenience, you can also go for social media marketing distance learning. If you have time you can spend so much on it. Even if it is not possible, then don't worry.
Another option you have is the convenience of home. Take a laptop and an internet connection. Have patience and a keen interest in the topics you learn on social media. You will learn social media marketing soon.
Why it is Important to Learn Social Media Marketing:
1. Promotion of the brand:
Social media marketing is known to be very cost-efficient. If used properly then you can increase your business.
You can even improve your online visibility. With it, you can target a broad audience. You can get in touch with a lot of consumers.
You can benefit everyone. Be it employees, business partners, and sponsors or anyone else. The advantage it accords is as follows:
You can syndicate content.
You can increase your brand value.
You can get recognized.
You can successfully interact with others.
2. Creation of traffic:
You can easily do the marketing of your business on social media.
One can successfully acquire a new customer. Otherwise, you will feel more difficulty in promoting your product.
You can easily target your loyal customer circle. Via social media, you will get different types of people. The other benefits are as follows:
It saves a lot of time and energy.
It is not much costly.
It brings you to a large number of customers.