Whether it is your content marketing campaign, PPC or SEO campaign, success can be availed only when you are able to target your audience using the right keywords. This makes the process of keyword research highly significant.
If you are unable to use or bid the correct keyword, you may fail to target the right audience and may be unable to showcase the right content among your audiences. It means you will get only fewer customers, less traffic, and very little revenue.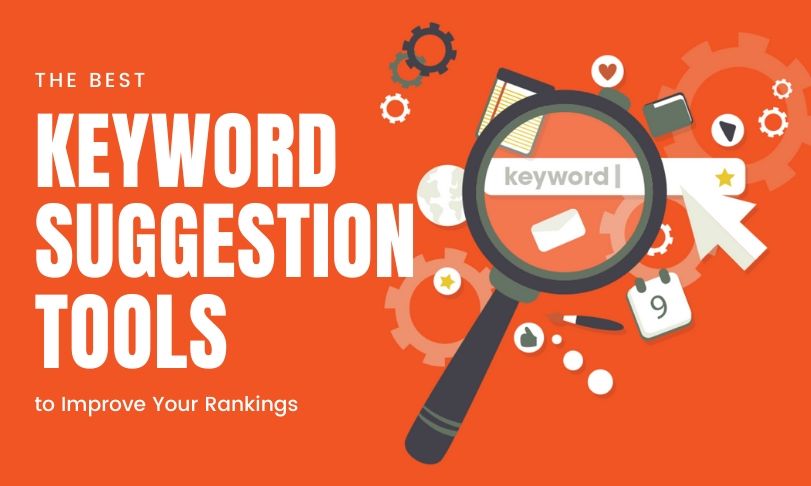 Hence, it is vital to invest enough money, time, and efforts, and use efficient keyword research or suggestion tools to target audience using the right keywords and enhance the visibility and growth of your online business.
There are numerous keyword suggestion tools available for use. So, deciding the best one can be tricky. To make the process simpler for you, we list some of the best keyword suggestion tools, which you can pick based on your preference, requirement, budget, and ease of use offered by them.
Best Keyword Suggestion Tools
1. Ahrefs:
This is a reliable and highly promising tool for keyword research, which comes with an SEO link checker. This tool not only lets you find appropriate keywords for your content but can also support competitor research.
It is a great tool to track keywords as well as brand mentions for all kinds of online marketing campaigns. The price starts from $99 – $999 per month.
2. Concentrate:
As its name suggests, this tool lets you focus on the most relevant and trending keywords for all kinds of online content. It comes with the feature of a natural language algorithm, which can determine patterns and incorporate keywords into well-defined clusters of the same traits.
If you want to discover the best long-tail keywords for your content, we suggest using Concentrate. It is very simple to use and delivers the highest rate of conversion at the lowest price. It starts at a price of $39 – $299 per month.
3. Google Analytics:
The next tool is Google Analytics, which is again popular among its users because of the reliable and efficient results it delivers. Google Analytics is one of the best tools for keyword research that determines potential keyword targets simply by viewing the phrases, which have generated bulk organic traffic on the website.
Using Google Analytics is not only easy but also allows you to gain insights and increases the possibility of getting more traffic to your website. You can use the gathered keywords to optimize your website without spending any money.
4. Google Trends:
The next tool available for absolutely free of cost is Google Trends, which is meant for searching trending keywords. It is an efficient tool that enables users to witness the overall frequency of keywords and phrases used over a particular time duration.
So, if you wish to determine keywords trending presently or over the past few days or weeks, you must start using Google Trends.
5. HitTail:
If keyword research is not the only purpose you want to solve and you also wish to inspect the traffic received by your website on a regular basis, we suggest using HitTail.
It is an excellent tool that comes with easy to use interface. This tool allows you to search the finest keywords, which are highly correlated with the audience and ensures you are able to target the right audience in no time. For using this tool you have to pay $19.95 – $79.95 for a month.
6. Ispionage:
If you have been in the field of digital marketing for over a while, you must have heard about Ispionage. It is popular among the users because it allows analyzing the keywords on the basis of your competitors.
With the help of keywords shortlisted by it, you can win over online traffic received by your competitors and even learn a lot about their marketing strategy. It is available at a price of $59 – $299 for a month.
7. Keyword Country:
Keyword Country is an all-in-one digital marketing tool, which is perfect for all kinds of businesses. This marketing tool helps businesses to find the finest and most relevant keywords for all their campaigns including AdSense, PPC, SEO, and more.
You only have to spend $49 a month to start using it.
8. Keyword In:
Just like Keyword Country, even Keyword In is a robust and efficient tool to perform in-depth research for different kinds of keywords for your content and marketing campaigns. It is best to use the word combiner feature of Keyword In in order to build your own unique list of keywords apt to Google AdWords planner or other programs.
This tool is available for free and is ideal to design an efficient PPC or SEO program.
9. Keyword Tool.io:
This is another great tool ideal for keyword research. It is available in both free and paid versions. The free version of this tool can reap more than 750 long-tail keywords for each specific term that you enter into the search bar.
If you will use the paid version, you get access to more other great features. This tool extracts information and keywords from suggestions made by Google Keyword. It presents the information in an easy to understand manner. The price for a paid version is $48 – $88 per month.
10. KW Finder:
Another premium tool for keyword research is the KW Finder, which is an excellent tool for keyword analysis. It is an efficient tool that searches thousands of unidentified keywords of low SEO complexity in just a couple of seconds.
KW Finder is available at a price of $12 – $25 for a month.
11. LSI Graph:
In addition to keyword suggestions, LSIGraph serves the functionality of generating potential semantic indexing or LSI keywords for your entire online needs. It is a rich tool available for free and caters to most of your SEO needs related to keyword research.
LSIGraph is available for absolutely free.
12. Niche Laboratory:
You can become a keyword research expert in your industry in just a few seconds and in just a few steps by using the Niche Laboratory tool.
You don't have to spend any money while using it and it allows you to find phrases and keywords immediately.
13. Searchmetrics:
Next, we have Searchmetrics in our list, which is one of the finest SEO tools in the world. It supports keyword analysis as well as also offers assistance with content marketing, social media marketing, and SEO.
Spending $69 for a month gives you access to all features of Searchmetrics.
14. SEMrush:
Undoubtedly, SEMrush is highly popular and is a promising tool, which not only delivers great results but is also easy to use. SEMrush offers you a list of the most popular keywords, which you can use in various marketing campaigns related to your business.
It is available for use at $69 – $549 per month.
15. SEO Chat:
In order to build a promising list of keywords for your website or online business, you may head towards using the popular tool SEO Chat. It is a great tool that blends well with core terminology and can be used for free.
16. Advance Web Ranking:
This is another promising tool to track keywords as well as rankings of your keywords for numerous websites. Also, it reports rankings to you on a weekly basis and offers reliable results.
This tool can be used at $49 – $499 for a month.
17. AnswerThePublic:
The next effective tool in our list is AnswerThePublic that comes with an automated suggestion tool that is offered by Bing and Google.
This tool is an excellent and reliable solution for most of the keyword searches and gives you an in-depth detail of the present keyword trends. It can be used for free and also shares valuable information about keyword research and keyword usage.
18. Good Keywords:
This software program lets you find the finest and appropriate keyword phrases for your content. It comes with a unique feature of keyword strategy that offers you knowledge about different keyword ideas on the basis of social media trends and the latest news.
It is also available for free use.
19. Google Keyword Planner:
If you are looking for a tool that not only lets you search keywords but also allows you to plan the use of keywords as well as their use, the Google Keyword Planner is an ideal choice.
This tool comes for use for free and lets you build the search network by simply looking at the keyword ideas. You can also know about how various keywords may perform online.
20. Grepwords:
With the power of using intuitive tools, Grepwords is an industry-leading tool for keyword searches and suggestions. It comes with integrated APIs, which combine to a big number of keyword databases offering you with most relevant keywords for your content.
The price of using this tool is $15 – $250 for a month.
21. IMforSMB:
Next, we have a bulk keyword generator tool that lets all kinds of businesses and enterprises build relevant keywords specific to their niche. It is an excellent marketing tool that allows generating keywords based on specific category selection.
The good thing is that you can use it for free.
22. Jaaxy:
This is another highly effective tool for keyword research. It is popular among online marketers and shows them the most valuable and trending keywords for your campaign.
In order to use this tool, you have to pay $19 – $49 per month.
23. Keyword Eye:
With 'eye' in its name, this tool offers you the list of most refined keywords for your entered terms or phrases. It comes with automated data from Google, which offers you more in-depth insights as compared to free Google tools such as Keyword Planner from Google.
You don't have to pay any money to use this tool.
24. Keyword Revealer:
The next tool to perform detailed and relevant keyword research for your online marketing campaigns is Keyword Revealer.
It is a great time saver for all users as it makes it very easy to determine keywords with low competition. Moreover, it allows assessing the competition in the present market and offers you suggestions useful to rank on the first page on Google. The price of using this tool is $9.97 – $29.97 for one month.
25. Kombinator:
This is a simple tool that comes with easy to use interface. It allows you to combine the AdWords keywords. Using this tool is very easy and you only have to enter the keywords, which you wish to combine.
There are three free fields available in the search bar for this keyword. You can make necessary changes in the settings and select the kinds of keyword matches.
26. LongTailPro:
This is efficient research software utilizes SEO and marketing traits to determine the most useful ideas for long-tail keywords. Using this tool makes it very easy to assess the competition.
The price of using this software is $25 – $37 for a month.
27. Moz:
It is not only a keyword suggestion tool but is a reliable marketing analytics tool perfect for business branding, social media, and link building.
It is one of the expensive tools available, which is available at a price of $99 – $599 for one month.
28. Screaming Frog:
Next, we have this wonderful tool named as screaming frog. It is an SEO spider and a website crawler that lets you crawl URLs of your website and determines vital website elements from the SEO perspective.
The yearly price for using this tool is $99.
29. SECockpit:
Finding profitable and useful keywords is easy and fast with SECockpit. At the same time, it is possible to assess competition using keyword analysis features in just a few seconds.
You can use it at a price of $339 – $899 for a year.
30. SEO Book Tools:
Finally, we have this tool, which is available for free and lets you check the rankings of your website for live search in Google, Microsoft, and Yahoo.
Wrapping Up:
A proper keyword research process can bring immense success to your online marketing campaign and let you target the correct audience. Use these keyword research tools to find the most relevant and profitable keywords within your niche.