You have started your blog and looking for ways to get people to view your contents?
Still not sure how to get those thousands 'views' to your articles?
Well, it may seem tricky but the fact is that with so many contents with the same context, there are many bloggers who put forth their views and opinions.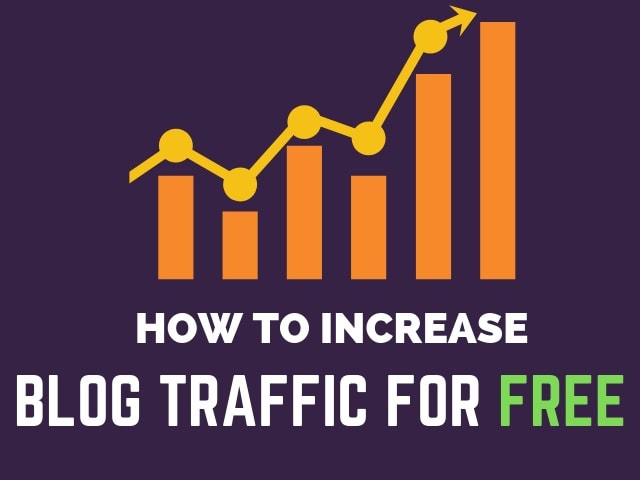 But to stand out among those hundreds of contents, yours must need to be different to get at least 80% to like your views.
First of all, it is needed to clear the basics of blogs.
What is Blog Writing?
Blogs are written by anyone interested in posting on the internet about a specific topic or idea with their opinions and views.
In fact, these are people who are fearless can find a place to express their views using the internet as a medium.
The reality is that commoner can reach out to a global audience with less trouble. The contents are written by a person who has an interest in that subject or they are passionate about it.
In today's world, blogs are written on technology updates, about investments, planning for future, politics, cooking, sports, gardening, farming, career enhancements, and advice on parenting, etc.
You name it and there are many writers who haven't left any stone unturned.
How To Write Your First Blog Post:
a. Select a topic:
If you are interested in writing about a specific topic, create an outline initially after researching about it. Gather information and verify the facts related to it.
b. Frame headline:
Once selected the topic, figure out an appropriate headline that would capture the eyes of the reader. The title must be captivating and luring the reader to open and read.
c. Breakdown:
Mostly it is essential to write the introduction to the subject topic that allows the reader to get familiarized with the subject he/she is not aware of. It makes them understand more about it.
d. Explain better:
To make the topic to be understood, you could use the support of images or flow charts. Even the use of humorous language makes the topic interesting and makes it easier to explain certain facts.
Use short simple sentences and paragraphs or else it gets boring to read.
e. Check before posting:
As your mind is flowing with many ideas, its advisable to edit your contents to avoid repeating points.
Either you could do it or assign to someone else. Doing so, you can modify the content to be more readable and easy to understand.
How to Increase Blog Traffic for Free?
Once you are done with posting blog, you may be needing to get more viewers to generate more backlinks.
If no one is coming then there is a need to revamp the process.
To get more traffic, let's review some of the facts given.
1. Captivating Headline:
What if the content may seem interesting or the idea may be innovative, but without a proper headline it would not reach a larger audience.
Thereby have a headline that uses appropriate words that could lead to your blog.
By having captivating titles, the reader should be prompted to read your blog increasing readerships.
2. Relevant content:
Depending on the target audience, you need to focus your content on the topic.
When you write a blog, you need to know the niche very well so that the whole article should be purely related to it rather than any other content.
Hence, write concisely based on what the target audience would be interested in.
3. Update regularly:
It is proven through studies that with regular updates, the traffic gets increased.
Only with regular updates, the search engines would automatically pull up your blog to the top rankings as it gets noticed frequently. Hence, make it a point to update at least twice in a week.
4. Share through social networks:
If you are keen to get more readers, promoting your blog through social media networks like Twitter, Facebook or Google+ can pick up more readers.
It is known very well that sharing through such social media sites helps promote your articles and thereby contribute to being sources of traffic.
5. Social sharing buttons:
You might have noticed that every article has twitter, LinkedIn, or Facebook buttons or symbols.
You too can add those at the beginning of the blog or at the end of the blog which makes it easy for readers to share this with others. But stick to a few buttons making it easier for viewing.
6. Visually appealing:
It is proven that pictures or images related to the subject that is visually appealing boosts traffic, enhancing more traffic to your blog as the keywords on the photo are linked to SEO.
But take care, not to violate copyright laws and you could probably select pictures from royalty free images.
7. Appropriate SEO words:
You may have noted that using the right search engine words helps to get to the right content.
It's the same way that you would need to know, what does your content relate to and use appropriate keywords which need to be incorporated in all the pages of your blog.
It should be relevantly placed either in the headlines, sub headings, features or even in the page links. This is one of the known ways to enhance traffic to your blog.
8. Share link:
In case you are providing information related to a product or a service in your blog post, provide the necessary outbound links making it easier for them to know where to read about it.
Besides, the company or service provider would notice your gesture and link up with you.
9. Sharing past content:
Not many would have time to read your blog at the first shot. Hence, you could send a retweet about the past content and don't feel shy about it.
Definitely, you are sure to get more readers because readers do not worry much when it was written, as long as the content is good and relevant.
10. Invite to write:
Another best way to gather more readers is to invite contributors to your blog.
Hence, inviting guests brings in more contents and also share their networks. You could possibly be invited to write for them as well!
It's a positive way of increasing readerships.
11. Supplement with videos:
Another way of getting more people to read is to put up short videos that are entertaining and informative.
The videos need to supplement the content you are posting. It has been proven that people tend to watch videos on websites driving more traffic.
12. Invest in sponsorship:
To get more traffic, investing in the sponsored post occasionally helps to boost your post and reach a larger audience. It is believed that sponsored posts are often linked to social media.
Hence, there is no harm in spending a small amount in such activity.
13. Review old contents:
Another way to get more traffic to your blog site, try out reviewing old contents that are often frequently visited and select those topics.
Rewrite the old contents in your unique way that readers would be interested in.
14. Provide give-away:
If you have funds you could instigate readers to win prizes for providing comments in your blog or share the link through social media.
You even have the option of donating for cause or sponsor or invite companies to participate.
15. Contribute to guest blog:
Like you invite people to write, you could also contribute posts, which you are interested in, through writing at guest blogs.
It not only helps you to reach to larger audience but also gets engaged in writing the content of your interest.
16. Easy to read:
Most of the time, readers do not spend more than 5 to 10 minutes to read through a blog. Using too many adjectives or complicated words may seem less interesting.
Thereby, you need to make your contents easy to read using simple sentences using the right verbs and adverbs. Be direct in your communication.
17. Use subheadings:
As you start writing your content, try to follow a pattern wherein the initial part should explain the subject in brief.
Write short paragraphs and use sub headings or bullet points explaining in short.
Writing your information that is either numbered or bulleted will be eye-catching and definitely easy to go through. Follow this specific outline to generate more traffic.
18. Provide cross-links and Allow for Subscribing:
While updating your blog, it's better to provide the recent blog posts as links so that readers would read at their pace.
As readers are interested in your blog, make it easier for them to subscribe to your RSS feed.
19. Use signature:
By sending your blog as links through signature in emails, it would surely provoke the reader to go through your post.
20. Respond to comments:
In case of readers leaving a comment on your blog, it's advisable to look through regularly and respond so that the readers are engaged.
It has a huge impact on ensuring more traffic. It also provides a clue for future blog articles.
Well, the above common facts given are for you to understand where you need to improve upon. Hope the article here helps you to generate more traffic. Happy Blogging!!