In this world of digitalization, there are many options through which a business can reach to their potential customers. But is it possible to make them come to a business?
You might be thinking that how is it possible to make the customers come to a business. This is what you will learn from this article. Inbound marketing is something that leads with various options that businesses can use to attract their customers towards it. Sometimes advertisements and other traditional marketing options cannot save your business.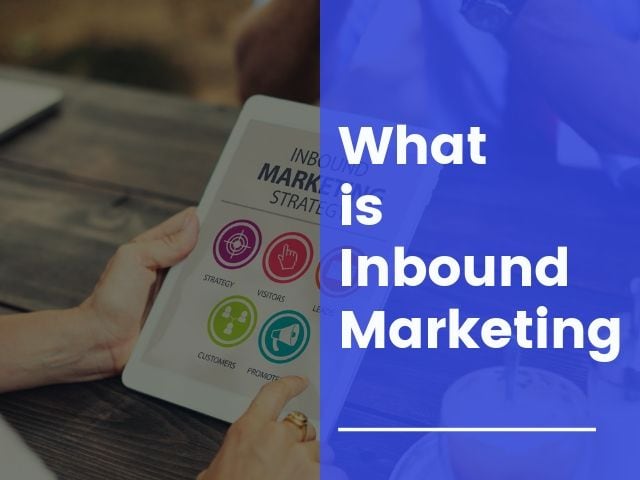 Products should make a good impact on a business to make more sale. Learn more about inbound marketing and learn to attract more visitors to your business from here.
What is Inbound Marketing?
Inbound marketing is something that can help businesses to attract, engage and delight customers which can help to grow a business. By trying this, you are building trust among the audience about your business. There are many ways to get attention from customers in this digital age. If you are aware of some best option to attract customers, it can help your business to grow. This is a better way to sell your product or service and make your company grow.
Customers are very smart nowadays and they search for each and every aspect of a product before deciding to buy it. If you can give them the exact answer, they want online, they will be more than satisfied and will help to create trust and reputation about the brand.
Inbound Marketing vs Outbound Marketing:
Inbound marketing and outbound marketing are two-terms which actually does the same process. Both are working to attract customers towards a business. Inbound marketing is relatively a new term that marketers gave for a process which can be used to get attention from the audience towards a product.
At the same time, outbound marketing is something where businesses push offers towards the customers to get their attention. Using inbound marketing businesses can earn attention and outbound marketing help to buy audience attention using various promotional programs.
Inbound marketing:
Businesses can use owned media and earned media to get attention from the audience. There are various options you can try to get this attention. Blogs and websites are some best options for reaching the audience. Owned media is something businesses can have such as their website, social media profiles, YouTube channels, online blogs, etc. You can choose the type of platform you want to use to reach to your potential audience.
Hard work is the most important thing you can try to get a good name among people and the media. Campaigns and promotional programs can help you to earn media attention and online publicity. You cannot control earned media as it is based on your product's performance. If people start to write good reviews online about your business, it is very useful for your growth.
Outbound marketing:
We can say that outbound marketing is more associated with paid media. We can call it as a traditional marketing option where marketers can use paid advertisements and promotions to get attention from people. The main drawback of this outbound marketing is the expenses you need to spend for it. PPC campaign paid emails, offline advertisement, etc are some paid promotional plans. These are some best ways to get attention from your audience.
Inbound Marketing Benefits:
Inbound marketing can build trust among the audience. It is always better than pushing unwanted offers to the audience in order to attract them towards a product. Outbound marketing effects will not last long. But the trust that comes from inbound marketing is something that lasts longer and makes them as your long-lasting customers.
You can reach to the right audience by focusing on inbound marketing. No need to spend your effort and money on taking the product to a whole lot of people out there. You can try to focus on your targeted audience and make them happy
You don't have to focus on multiple channels at the same time and lose focus. Inbound marketing can help you to focus on a single channel and make the customers attract towards your business. It will also help you to concentrate better on a single platform than marketing on various available platforms.
Inbound Marketing Strategies:
There are various inbound marketing strategies which you can try out easily to win your customer's heart. Business needs to give more focus on attracting their customers by offering some genuine concern towards their needs. Here are some best strategies you can try to for inbound marketing
Give free resources to know more about your business:
This is a popular way to get your customer's attention. You can find websites that offer free contents like eBooks, guides, whitepaper, user manuals, etc about their business. All these materials can help the customers to get a clear vision about your product which is more useful in growing business. Customers are very smart nowadays and they need to know detailed specifications and benefits of the product before buying it.
For example, if you want to sell an online class you may have to upload some sample videos of how the process happens on your website. By watching this video, the customers can decide whether to pursue your course or not.
While offering guides and eBooks, make sure to check its relevancy towards your business. If you are selling a tool that helps with a website audit, then you have to offer the source that can help your audience to make the process easier. Some business starts websites or blogs which can help the customers to get a clear idea about your business and it can also build trust in your products in them.
Use keyword optimization:
It is always useful to know more about keywords if you want to outstand among the sea of contents online. Know what term your audience use to search to get results in your niche and include those words in your content. It can increase the chance of your content to get listed under the top position of SERP. Focus on using keywords as required because overdoing can take you to penalty.
Focus on a few keywords that are valuable and implement them on your content naturally. You can try using A/B testing to find out keywords that can work better in your content and finalize them. Long-tail keywords have more demand that short keywords. It can help you to bring your content more visible online.
Guest posting:
Guest posting is a very good strategy you can use for inbound marketing. You can connect with more influencers and other people who deal with the same type of business as yours by doing guest blogging. Guest blogging will also help you to get more backlinks to your website and get more followers. You can approach popular websites in your niche who offers guest blogging. You can publish your contents on other websites and get attention from their followers.
If you are trying this option, then one thing to keep in your mind is that your content should be engaging to the audience. Consistent writing is also required to be known as a good blogger. If you can get featured on some popular websites it means that your brand is getting popular. This way you can improve your name and your brand credibility among audience out there. This can also help to improve your customer base.
Be active on social media:
To be popular among internet users it is very important to be active on social media platforms. You can be active on all popular social media platform and interact with the audience. Ask questions and engage the audience. You can answer their questions through social media platforms. Use it for your benefit and make most of the benefits out of social media interactions.
Social media is very useful to get audience feedback about your brand. Use their feedback and comments for improving your product quality. Try to track the social mentions you are getting online. It is a sign of your online popularity.
Influencer marketing campaigns:
Influencers are those people who can easily control the buying decision of people using their words. Influencer marketing is a very useful inbound marketing strategy. It is better than spending money on celebrity endorsements and advertisement.
There are people who are very popular among internet users because of their words and quality of interaction. They may have so many followers also. If you want to use such people for your business promotion, find someone who is popular in your niche and use him to get more attention from the audience.
Email campaigns:
Email marketing is still alive. If you want to get more followers, use email campaigns. Send your updates and product offers via email which can help you to increase the response from your audience. If you are doing email campaigns after thorough research, you can offer customized offers for each type of customers which is a kind of better way to make your brand more acceptable.
Improve engagement of the audience:
If your website is nor bringing any conversion, then you might have to redesign it. Make your website more engaging with attractive CTAs or any offers. Make them click on your website or pop-ups so that they can get something valuable. It could be anything like a free webinar, eBook, research paper, etc.
How to Build an Inbound Marketing Strategy:
Building an inbound marketing strategy is not an easy task. It is very competitive nowadays and the attention of internet users are getting reduced day by day. Here are the steps you can follow to define your marketing strategy
Define buyers persona:
This is the first and foremost step in every marketing process. You need to understand well about your targeted audience and create a buyer's persona. You need to create a group of audience to which you can target your marketing efforts.
It could be based on their interest, age group, gender, geographical location or any factors. By focusing on buyers persona, you can develop suitable strategies that can attract your customers towards your business
Outline marketing triggers:
You need to research well about your niche and offer the best offers for your product. Your potential customers could find your business online when they search for it and the offers should be attractive too. It can increase the chance of attracting customers towards your business.
Use Keywords and set your marketing goals:
As I mentioned above, you should use proper keywords in your content to make it more notable. Also, there should be a clear marketing goal before starting inbound marketing. The goal could be anything like improving the number of leads, visitors, conversions, etc.
With a clear goal, you can create suitable strategies which can work better than trying marketing options without any particular goal.
There are a few more steps you can focus on while creating your inbound marketing strategy. They are-:
Good content strategy
Better lead nurturing process
Conversion based blogging
Form a team to manage the marketing process
Design and implement strategies
Measure results
Conclusion:
These are a few aspects of inbound marketing that you can use in your business. It is a new marketing method which can bring more long-lasting result than traditional outbound marketing. You can try these strategies and see how it can change your brand's online presence.
Are you ready to bring some change to your business promotions? If yes, try inbound marketing without any hesitation and get a good outcome.