Growth hacking is a familiar term for most of the marketers. But have you heard about growth marketing?
This is a little broader concept than growth hacking. When you want to promote your business to a wide audience, you need to apply some growth marketing principles.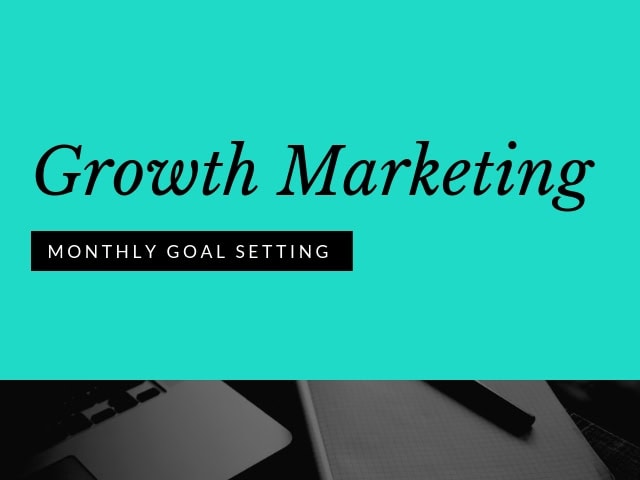 Without proper marketing strategies, it is difficult to improve the reach of your product/service. Most of them who want to market their product hire someone who is specialized in that field.
So, what is the need for a growth marketer?
This is a very good question that may arise in your mind right now. Before answering that question, we need to know the definition of the term Growth marketing and various principles of growth marketing. From this article, you will get answers to the following questions
What is growth marketing?
What does growth marketer do?
The main difference between growth hacking and growth marketing
Principle of growth marketing
This is a complete guide related to growth marketing and for someone who is new to this term will get everything they want from this article. First, let's discuss Growth marketing
What is Growth Marketing?
Growth marketing is about attracting more customers to a business in an engaging way. As we know traditional marketing mainly focuses on the top of the funnel and account marketing focuses on accounts. But when it comes to Growth marketing they focus everything from the funnel.
As a definition of the term, we can say that "Growth marketing drives increased user engagement using various marketing strategies and extend the product boundaries into marketing channel".
The term's definition varies from person to person. In short, the term Growth marketing means attracting customers by analyzing all aspects of the market and make more business. This is a very difficult and time- consuming process and a growth marketer is someone who specializes in growth marketing. This is not an individual task but a team task. Now, we can analyze the main functions of growth marketer in marketing.
What does it mean to be a growth marketer?
A growth marketer is someone who can develop new ideas to engage customers to broaden the product reach. He acts as an instrument in growing a business. There should be some minimum skills and qualities to be a growth hacker. Because he is the person who has to develop new ideas and implement them for product growth. He should be brave and brilliant at the same time.
Skills and Qualities Every Growth Marketer Needs:
Strategic thinking:
A growth hacker should be able to understand all the aspects related to a plan. He should possess the ability to advance thinking and ability to find an apt solution for everything related to their plan
Creativity:
Creativity is very important when it comes to marketing. A growth hacker should find out new creative ideas to entertain and attract customers and make them stay with your product.
Technical knowledge:
Just by knowing the market and its strategies, a growth hacker cannot withstand. He should have a little technical knowledge while creating new strategies
Analytical mindset:
Good analytical skill is very important. The main aspect of marketing is analysis and a growth hacker should be able to analyze the numbers and convert them into actional insights.
Curiosity:
A good growth hacker will be a voracious learner. He should learn new things that happen in the market every time. Without that curiosity, a growth marketer won't be successful in his field.
Other than all these qualities a growth hacker should have a competitive mentality, leadership quality, boldness, communication skills and many more.
We all heard this term Growth hacking before. There will be confusion between both growth marketing and growth hacking. Both are not the same term. They are different terms with different functions.
Growth Hacking Vs Growth Marketing:
Growth hacking and Growth marketing are terms related to marketing a product. But both have different functions. Growth marketing is the next level of growth hacking. If you know the marketing funnel with the main five points such as Revenue, Referral, Retention, Acquisition, and Awareness respectively.
A growth hacker only concentrates on the first three elements such as revenue, referral, and retention. But the growth marketer will consider all the 5 points when marketing a product.
Growth hackers will take any risk and their main aim is to make rapid growth and they operate as a small team. But growth marketers focus on revenue and they use agility and data to make good revenue.
Growth marketers operate as a large group and they focus on revenue-based growth other than just rapid growth.
Growth marketing is a slow process while growth hacking is a rapid one. Growth marketers will apply traditional marketing strategies as well as new growth marketing strategies to get a result.
So, in a large business, the role of growth marketers is big and they work based on the outcome data. Their prime aim is revenue- based growth by creating a good awareness among customers.
Growth hacking focuses on rapid growth by knowing customers and with a few resources. But growth marketing expects gradual growth to get more revenue by engaging customers. The final aim of both processes is good sales and satisfied customers.
8 Principles to Master Growth Marketing:
After knowing the difference between Growth hacking and growth marketing, the next one will be various principles in growth marketing.
You can follow them well and do good research on all aspects. Check out some basic principles of Growth Marketing
1. A good business plan:
A good business model is very essential to make a good success. There will not be growth without a good business plan.
You should make sure to have a strong model with the potential to grow. If not, you cannot get the result that you expect.
Initially no need to invest more money for growth marketing. The main aim of a growth marketer is to grow business by spending less cost.
Also, avoid spending so much money on a business that doesn't have a chance to grow. Make sure to have a good business on which you can apply new strategies.
2. Get to know your customers:
As a growth marketer, you should take the time to understand your customers. When you market a product/service there will be a group of people you need to target.
It can be based on age, gender, or sometimes income levels. The main aim of this process is to know the type of strategy you need to apply.
You can use various methods like direct interaction, surveys and even use the internet and many other available options. From surveys, you will get a good idea to know what customers really need.
If you can understand their need, it will help to develop new strategies accordingly. Knowing customers is very important in every type of marketing.
3. Clearly place your product in the right spot:
Once you got an idea about your targeted customers you need to place the product in that way. They should understand the benefits that they can get from your product.
Your targeted customers are needy people and they need it. But you can attract them only if you can present it to them well.
Don't make it complicated. Convey it in a simple and engaging way. People get marketing calls and messages every day.
Sometimes it is very frustrating also. You should make sure not to irritate your customers. Use some good visual ads to get a place in your customer's mind.
4. Good marketing plan:
An effective marketing plan and strategy will help you to promote your business well. Start with broad term business objectives and arrange them down properly.
When you apply new strategies keep an interval so that you can analyze the result well. If your plan worked, you can continue with that otherwise you need to develop a new one. This marketing plan changes according to business type.
For example, if you are running a website, you need to develop plans to drive more traffic. A popular type of marketing methods in the field are campaigns, social media promotion, etc. Try to implement new strategies that can attract more customers to your product/service.
5. Reach your target:
You can use many mediums to reach your targeted customers. Use the right communication media to promote your business. That means you should use it effectively so that you can reach to your customers.
As a growth marketer, you should find the right medium to use. There are many available mediums like media, social media platforms, website or even a blog.
Choose the one you need to use. There are businesses which need direct interaction with customers. According to your business type, you should choose a way to promote your business and reach your customers.
6. Follow up your results:
After applying proper marketing strategies, you need to follow up on the analytical result. You can use a good CRM software for it. This is a very important point everyone forgets after implementing new strategies. This CRM software will help to track customer response and captures all details.
Without knowing the response, you can't even go forward with other strategies. There are many tools available for tracking customer responses. Pick the best one based on your business type, budget, and need.
You can use SAAS (Software as a service) tools also which can give you quick result. After spending so much money on marketing if you cannot find a good tool for tracking the result of your effort then it is useless. Pick a good CRM tool immediately.
7. Optimize your market:
After tracking all your result using CRM software analyze your result well. You can find out what works and what not from this analysis. This will help you to optimize the marketing tactics well.
If you have done a mistake them make it right after detailed analysis. This will also help you to get a clear idea of market and sales.
At this stage, you can analyze all the promotions and campaign result. Once you find out the working medium, you can proceed with that. It will help you to reduce your promotional cost and helps to concentrate on a single promotion.
8. Hire the right team members:
Hiring a good team is also important in Growth marketing. If you can hire good dedicated employees to work for you, then all success will be yours.
Now you know the basic quality that you need to expect from a good growth marketer. Look for those qualities while you hire a team for growth marketing.
If you want you can outsource this too. There are many marketing agencies out there who specialize in growth marketing.
If you cannot handle this alone, it is better to outsource this to a reputed company. There will be many experienced people who can handle your product promotion well.
Final words:
Growth marketing techniques are very simple to follow. You can follow these 8 principles to get a good result. Marketing a product is very important to widen its reach. Sometimes the owner will do marketing himself if not he can outsource it to any external companies.
You can adopt any of these options and give a good promotion to your product/service. As I said above the main objective of a growth marketer is to develop new marketing techniques that can engage the audience and improve the sale.
To be a growth marketer is not an easy task. You need to analyze the market and keep yourself updated with all the new things happening there. As the marketing method changes and becomes digital, it is easy to monitor current trends and performance. It will help you to develop new ideas accordingly.
Growth marketing is a good thing if you used it properly. Otherwise, it will cost a lot of money on promotion and everything. While hiring a growth marketer check whether he/she can handle that job well. its all about a company's future. So, are you going to implement growth marketing techniques for your business?