Google offers higher ranks to only those who create and write rich content!
If you are writing, however, not able to gain higher rankings on the initial page of the search engines, it implies you are still lacking something and doing anything wrong.
Before you move ahead and start writing another article, you must first ask a question and look for an answer –
How search engines offer rankings to a webpage?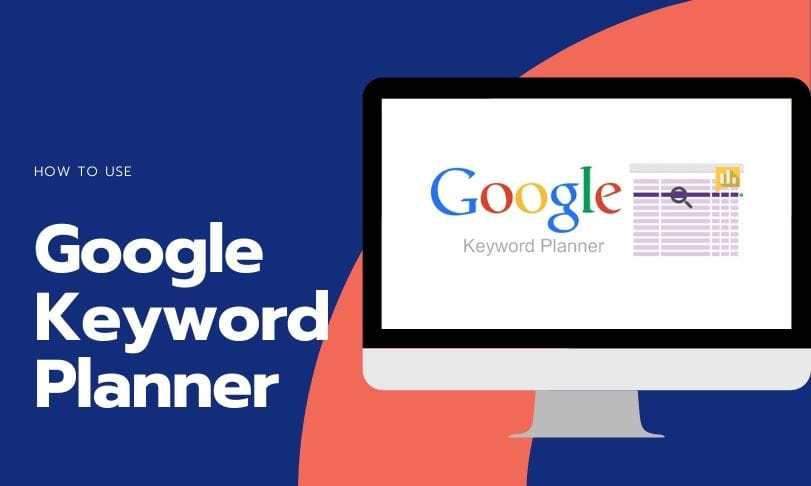 There are not just a few codes or lines, which automatically decide the page that must rank on the initial page of the search engine.
Mostly, the search engine is always looking for signals to rank a webpage and it is convenient for me and you to tweak the article and offer all such signals to the search engine and enjoy the enormous volume of traffic.
In order to bring top rankings and large traffic to your website, you must begin with the process of keyword research. And this is what brings the Google Keyword Planner tool into the role.
So, let us start first with the process of keyword research and then know how you can perform it easily and flawlessly using the keyword planner tool from Google.
Keyword research is just a single topic, which every blogger must learn right from day one. Usually, every SEO or Blogging blog you have gone through might have talked about Keyword Planner from Google, which was previously known as Keyword Tool.
Over the years, blogging has evolved from only showcasing quality content to SEO optimized social content. It is extremely important to write high-quality content. But at the same time, it is essential to properly optimize it to rank well in the search engines. This brings on-page SEO into consideration.
On-page SEO begins with choosing the correct keyword for your article. The selected keyword must hold some search volume, which means that people must be actively searching for that specific keyword.
While searching such keywords, you need to ensure that though you are writing high-quality content, but still you are not able to gain enough traffic from the search engines, then this is primarily because your content lacks use of relevant keywords.
The fact is that Google is not against anyone and penalizes only those who practice using Black Hat SEO techniques.
So, if despite writing enough content you are still not able to gain higher rankings, it means that you are not creating content on topics, which people are looking for. Or might be you are creating content on a topic, which is trending but you are making it quite difficult for search engines to comprehend your content better.
If you are not sure, why the keyword searches before creating an article, you must know about the significance of keywords in SEO.
What Does Keyword Research mean?
In common language, keyword research is termed as the process of searching keywords that hold a good volume of the search every month.
Along with searching keywords, it is important to discover keywords that are relevant to your business and that properly match the searcher's intent.
The main aim of performing keyword research is to look for keywords, which can bring a high volume of traffic as well as less competition to your website.
For instance, when you perform an exact match search, it will give a completely different picture and brings you a high volume of traffic.
By conducting a thorough keyword search process, you can search for keywords to bring targeted traffic, more traffic related to your niche, and more revenue. Also, when you plan to target a small niche, performing a keyword search will support you to look for numerous new keywords, which you may be missing out.
Also, you can assess the competitor website and search keywords, which they were looking for. Conducting comprehensive keyword research on the basis of data can bring immense traffic to the website.
What Does the Google Keyword Planner Tool Means and Do?
The keyword planner tool from Google is an official product introduced by Google, which offer us a traffic estimation of the target keywords and also helps in searching related and more relevant keywords for the niche.
Some of the important things to know are:
You first have to create a Google AdWords account in order to use the Keyword Planner tool from Google. This tool is available for free and you don't have to spend any monetary amount for using this tool. You can create a Google AdWords account easily and begin using it.
Next, you have to search for the current Google AdWords coupons for creating a free account for yourself. You may then begin utilizing the Keyword Planner tool.
The Keyword Planner tool from Google is designed to target advertisers of AdWords. It gives you a lot of information when it is about searching the correct keyword for articles and blogs.
The Keyword Planner tool comes with a simple and well-structured format. You simply have to enter the target keyword, which you want to begin searching for. After this you need to add filters like for the country you intend to target the keywords.
1. Enter the Details of Your Services or Products:
It is the area where you need to place the target keywords. You can conduct some searches on the basis of your knowledge and you can gain results for local as well as global search.
The main aim is to search for a keyword that receives a good volume of traffic but has low competition. If you are still writing a blog to achieve your long-term agendas it is best that you target keywords with high competition utilizing the resource pages.
This way, you can take more time before you check any keyword ranking at a good position.
2. The Type of Search:
The search type is a highly important column, which you must take into consideration. You can conduct three kinds of searches:
Phrase – This kind of search type is highly useful when you conduct keyword in the exact phrase. For instance, the keyword 'best keyword research' is a good example. Here, the position of keyword is not changing, but it offers the data for high traffic. The same can be used to appear for phrase search.
Exact – These are the exact searches, which display the traffic for the exact match keyword. For instance, if you are searching for WordPress SEO, it is an exact match. It is distinct from the process of broad search. When you perform a research for the micro-niche website, you can avail preferred exact search. A broad search is conducted when you are writing on a personal blog. For instance, keyword research.
Broad – This form of search is the most commonly conducted one as it allows targeting long-tail keywords. Moreover, the traffic is not a constraint or limited to the exact match words. For writers and bloggers, broad match is highly useful, but it again depends on the kind of blog and target, like, keyword-based research.
3. Advanced Filter and Option:
This is another feature designed to incorporate more filters to the search process. For instance, the search volume, target device, and language.
Based on your target audience, you can establish everything including a category.
4. Understand Properly Column of Keyword Tool:
There are different columns in a keyword planner tool. It is essential that you properly understand the meaning of every column in the tool.
Competition – One common myth about the keyword planner tool is the competition field does not display how difficult and convenient it is to rank for that keywords. Even, this column displays the competition among the advertisers bidding on that specific keyword. If you check any low competition for a great keyword, mark it and you can conveniently assess the competition.
Local monthly search – This is the search volume based on the filter. For instance, you can apply filter for U.S. country and notice a great difference between local and global search volume.
Global monthly search – This monthly search showcases the average search that occurred in the last 12 months worldwide.
Approximate CPC – This is another column that displays approximate CPC or Cost-Per-Click for the advertiser. There are numerous SEO experts that suggest using this column in order to search for AdSense CPC keywords. It is an excellent idea to choose high CPC keywords where advertisers bid more but have low competition.
Conducting Keyword Research Using the Google Keyword Planner Tool:
The main purpose of using a Google Keyword Planner tool is to search low competitive keywords but having high-medium traffic using Google Search.
You can use this tool in order to assess the competition for a specific keyword. Basically, it help us identify how difficult or convenient it is to rank for a specific keyword.
If you are searching for 'targeted' traffic, you must consider keyword receiving low traffic. If the keywords are relevant to your niche, it will help you gain results in the long-run. Make sure to assess the 'Google traffic trend,' which will let you assess the target keyword traffic pattern.
1. Conduct Google Instant Search for Discovering Keyword:
The Google instant search is the first promising way to find a perfect keyword. It is more as a Keyword discovery tool that you can use for generating tons of great ideas. Though it is not possible to use all of these, as an initial step, it is vital to brainstorm some ideas for keyword research.
Next, you need to place keywords relevant to your niche. For instance, you can enter a keyword and suggested search results for Google Instant search. Based on the type of post, you can select a couple of them that are sensible to you.
Once you have discovered 3-4 keywords, begin adding it to the Google Keyword suggestion tool and performing a search.
Next, you have to find if the two keywords are going to add any benefit in context to traffic, or just going to offer another article with not offering much value from traffic POV.
2. Analyzing Keyword Search:
Now, you need to place the selected keywords in the search tool and conduct a search. Doing this offers more details for the search terms. It also displays adequate keyword ideas.
This is a goldmine of keywords for you that lets you search numerous relevant keywords, which you can target in the same post or can use with the follow-up post.
Usually, it is better to target 2-3 keywords for one post. It is best to create an SEO strategy based on the length and quality of your post. You can check keywords that have low competition. Before this, you may change the filter to see if the target keyword has the exact match type or not.
3. Check Keyword Using Online Software:
Once the keywords are identified, it is best to check the keyword competition. This is essential to measure how difficult it is to rank for a particular keyword.
Moreover, focus on the column CPC. The higher CPC for a particular keyword, you can rank higher in the search engine for that particular keyword. This way, you can earn huge clicks from AdSense.
On a Final Note:
You now know the way to find one keyword using the keyword planner tool from Google. Similarly, you can find numerous keywords relevant to your niche. The process is slightly time-consuming, but it is worth spending multiple posts that fail to target.
Now, your next purpose must be to write a keyword optimized article. The process of keyword research is just an initial step. You can get traffic only from your content. Moreover, you can get traffic on the incorrect keyword, as it will impact the overall performance of your blog regarding the bounce rate and average time on the website.
If you have blogs already existing with you and are not optimized for any keyword, use the Google Analytics data or any online software for keyword research and work on re-optimization for the keywords. Doing this will help you rank on the first page in Google ranking.