A lot of people while opening their own brand have this dilemma of connecting with their potential clients. Owing to the boom of digital marketing today, it has become easier for anyone to stay in touch with their audience regularly. But, hardly a handful of people can enjoy the benefit of the digital market as some find it to be expensive.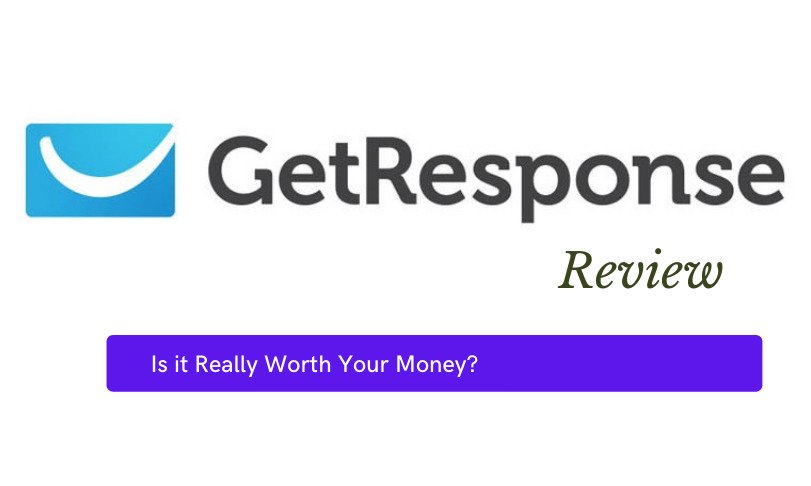 If you are a beginner and have started your new online footprint then you should certainly keep this in mind:
Personalize your site – you need a good, crisp site with relevant content on a specific niche for your clients.
Build your audience – this is by far the most difficult part, as the market is huge, and competition is high. If proper protocols are not followed, there is a high chance your site will get lost or might not make it to the top of the search engine.
Personalizing your site depends on how you wish your audience to see it. But building an audience required tools and techniques of digital marketing and let's face it! Being a beginner, we usually do not have that kind of money to spend on marketing.
In those situations, various auto-responding, or email marketing software can play a great role in doing the marketing part for you while you focus on your content creation. Once such software is Getresponse. So, let's find out more about this software.
What is Getresponse?
Getresponse is an automation and email marketing software that empowers a user to automate the emails and auto responds to various queries and counter queries raised by an audience.
Before moving on to Getresponse a user needs to have these things in place:
Premade email list of your audience or people who might be interested in your niche.
Relevant content to update in regular interval
Ability to engage your audience and plan to ensure the growth of the mailing list.
Because, without these in your hand, you cannot move forward with email marketing service for the following reasons:
Getresponse needs an email list to send Newsletters and promote your content.
After building your small base of audience, you need to create engaging content to ensure the number of subscribers either stay static or move up exponentially.
Getresponse is an amazing tool for people with budget constraints, but it will not magically create your audience out of scratch. It can, however:
Auto respond to your already established audience
Help to create Newsletters for email marketing
Create landing pages and pop-ups to attract more email contacts
In the process, increase your audience number.
Basic features:
Getresponse is quite concise software with straightforward features on board.
1. Send Newsletters:
You can create your own newsletters using Getresponse's in-built tools and send offers and updates to your audience in a matter of minutes.
Getresponse has preset newsletter templates as well as provides you with the option to customize it as per your desire.
And no. you do not need to know coding to build a newsletter.
2. Autoresponders:
you need to keep up with your clients or audience with their queries. The autoresponder feature allows you to auto-respond to any query or response does automated follow-ups from your behalf and keeps up with response emails while notifying you of the events.
3. Automate emails:
If you have an E-commerce website, having Getreponse will greatly benefit you. With its automated mailing system, it will notify your customers of any product they have left in their cart, or any deals that you have recently launched to ensure the audience does not forget about visiting your site.
4. Segmentation/segregation:
With Getresponse, you can segment your audience into various categories and send a specific targeted email that is relevant to the category that you have classified. The categories can be anything from geo-location to age, gender, food preference, etc.
5. Schedule emails:
This feature allows you to schedule ahead for any newsletter or post to be sent to your audience. Scheduling will ensure all the emails gets to your audience even when you forget to manually send them.
6. Integrate webinar:
The amazing part about Getresponse is its integrated webinar software that allows you to conduct webinars to increase engagement on your site.
You can conduct a webinar, schedule emails about the webinar, and sent it to your audience all in one software.
7. Share files and YouTube videos:
You can enhance your webinar by adding YouTube videos, sharing files in various formats using Getresponse.
8. Create landing pages:
With Getresponse, you do not need a technician or a designer to create landing pages for you. With simple clicks of your button you can customize and create your own landing page, thus, helping in traffic generation, audience building, and lead conversion wherever applicable.
9. Conditioning and action:
You can track your user behavior and create targeted emails and automation events for your audience. The condition can be based on various activities of a customer on your site like adding something to the cart, clicking something, or subscribing to something.
Based on the condition, you can automate a response which can be either a reminder mail to remind them of something they have forgotten in their cart or tagging.
10. Add filters:
Add filters such as price range, color, etc, and get targeted audience. You can now send the filter-specific offers, products, reminders, or newsletters.
11. Customer actions tracking:
Build your individual contact profile by tracking and scoring a user by his activity on your site. Scoring helps you filter out inactive users from active ones and helps you build your personalized automated workflow.
Obviously, targeting active users can greatly enhance your audience numbers.
12. Premade automation templates:
if you are a newbie to digital marketing or e-commerce, you may find yourself managing the digital marketing a bit overwhelming. To make things easier for you, Getresponse hosts some great automation templates for you to choose and welcome, retarget, and engage your customer on your site.
13. Traffic generation using social media:
If you have your own social media page, you need not worry about traffic generation for your site as Getresponse can drive in your social media contacts into valuable leads for your site. You can launch ad campaigns on social media sites and link your site to the campaign to generate traffic for your website.
How to use Getresponse?
The Getresponse dashboard and interface are quite user-friendly hence, any newbie can get accustomed to it in no time.
Upon signing in you come across 4 simple tabs:
Add contacts
Create a form
Create newsletter
Create landing pages
Basically, all the options have a different purposes to serve in order to generate traffic and build an audience.
By clicking on create a newsletter, you are directed to an "editing page" where you can create your custom newsletter, using pictures and taglines.
Ensure that your subject line should be able to grab the attention.
Getresponse shows you some great options for the newsletter that you can choose according to the content you are directing.
By clicking "Send" you can send directly to all your contacts or you can schedule it to be sent at any point in time.
You also get the option of doing "A/B split testing" to see which email performs better and record the statistics for future use. If you do not wish to use the option, you can slide it "off".
A similar pattern can be followed for creating landing pages and forms as well. With the add contact option, you can in new email contacts you have obtained manually.
Optimize your email using Getresponse – A/B split testing:
You never know beforehand which email of yours is going to perform better in terms of engaging the audience or generating traffic for your site. Hence A/B split testing has been integrated by Getresponse for you to determine this.
So, what is A/B split testing? This option allows you to create two options for the same content newsletter and gives you the freedom to send it to two different groups
All you must do is track which email newsletter performs better.
This option eliminates the confusion of what method, content, tagline works better for the audience and in the process, help you modify the newsletters accordingly.
The newsletter that has the highest open rates means it is performing better in comparison with its counterpart.
A/B split testing feature is usually integrated by many premium software, but with Getresponse, any beginner can use it.
Delivery rates:
What is the use of email marketing if all your emails are landing in your audience's spam box. Getresponse claims to have 99% success in delivery rates which means that your email goes straight to the inbox.
Their amazing anti-spam policy makes it easier for the mail to be detected as "not spam".
Customizable email forms:
Forms are a great way to get feedback, valuable customer data, and opinions from your audience and sometimes creating one becomes a headache.
For this Getresponse has built-in forms for various purposes that can help you acquire data anytime you need. You do not need to be a tech-savvy in order to use Getresponse's forms. They have made it quite a newbie friendly.
Video tutorials:
Incase any first-time user finds it difficult to navigate or use the functions efficiently, Getresponse has launched their own video tutorials to help people get accustomed to their interface and tabs.
No doubt, Getresponse has simplified the process of email marketing, still many people find it a bit difficult to understand how to work with the software.
Getresponse Pros:
easy to use dashboard
in-built automation templates
tracking and analyzing audience actions
A/B split testing
Integration of google analytics
Open rates tracking
Affordable compared to many others in the market
Webinar integration
Drag and drop email creator
Good customer support and back end support
Getresponse Cons:
It is affordable but not free. They give you a trial for 30 days
Mediocre click mapping and geo-location tracking system
Many users find the glitch in newsletters sent
Newbies can take a while to understand the interface.
Bottomline:
Although Getresponse Is the best for the price you are going to pay, it lacks some important features like geo-mapping, hierarchy network in admins. Moreover, its not completely free unlike Mailerlite, which offers free usage for users with subscribers less than 1000. So, you must shell out some amount in order to use their services.
Getresponse Plans and Pricing:
The plans are categorized into four categories:
Basic
Plus
Professional
Enterprise
If you have subscribers up to 1000 then you can go for a basic plan which is $15 billed monthly. This major drawback of the basic plan is it lacks many premium features especially webinar integration.
The plus plan starts with $49 for 1000 subscribers where you can use their premium features in certain limitations
The professional plan hosts unlimited funneling of sales and webinar and it starts from $99 for 1000 subscribers.
The enterprise plan is for larger entities which come with dedicated IP address, account manager like features and it is priced at $1199/month for 1,00,000+ subscribers.
Getresponse also gives you a trial period of 30 days to try out the features and 18 – 30% discount on payment one-time payment for 12 – 24 months, respectively.
Getresponse is certainly not throwaway cheap but can be considered affordable in comparison with other premium software offering similar specs.
With the increasing competition among various software offering high-end features, Getresponse has clearly set its territory firmly. But it is too early to say that Getresponse is going to be the ruler of the email marketing and automation industry. At this pricing, MailChimp, and convertkit has some offer better features to offer. What's more! They have free options as well. Spending $15 for fewer features and less subscriber count can be a headache for people who are just starting with the blogging.
So, people who need a premium feature like webinars can opt for Getresponse. Absolute beginners should go for alternative software in the market which is free and easy to use.