To access the files directly on your server's site what do you think is required?
Though millions of people across the globe make use of WordPress and is considered as a robust content management system there are few hindrances.
The famed CMS do not possess a built-in FTP client. The main use of an FTP client is to transfer files between your website host server and your computer.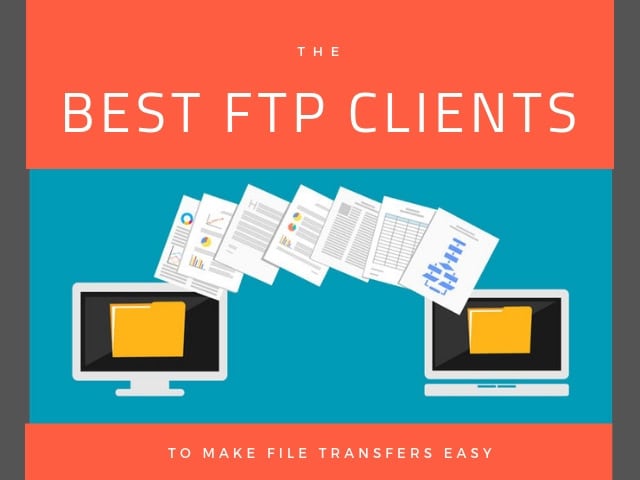 About WordPress:
WordPress came to use about 12 to 13 years ago. The result is that they have reached milestones as an open source platform and has been the most prominently used platform in the whole world.
To enhance security as well as user experience, the team working for WordPress has brought in a number of updates.
In spite of all its efforts, WordPress has a lot to work on to provide the best user experience.
Users still face difficulty in a few functions using WordPress such as file management.
With WordPress, files from the server cannot be accessed easily as they require an FTP connection.
About FTP:
FTP stands for file transfer protocol and they pretend as a bridge between the server and computer.
With FTP uploading as well as downloading of files is made easy. The server and computers are established with a connection with software called FTPs for easy file transfer.
On your WordPress site, users can easily copy, rename, upload, delete and also edit any files or folders if required.
But the actual fact is that FTP isn't that easy as mentioned. It is understood that the interface isn't user-friendly and mainly non-tech users find it tough to bind themselves with FTP.
Hence the result is not all WordPress users opt for FTP.
Instead of file management, they use it only for troubleshooting. With FTP, many errors can be fixed mainly the white screen of death.
Due to plugin incompatibility, this happens and plugins are deleted with the assistance of FTP as an admin area of WordPress cannot be accessed.
There are ample FTP clients available online which can be purchased. Users can run through all details and choose the desired one for their platform.
Let's run through a few FTP clients for Mac and Windows and list out their enriched features.
12 Best FTP Clients for Mac and Windows Users:
The best FTP client which is open source, and cross-platform and is suitable for windows as well as Mac is Cyberduck.
The user interface is simple and user-friendly which is used for managing files in an easy manner.
The best part is that Cyberduck can be downloaded for free. Though there aren't versions of cross-platform FTP's for Mac, Cyberduck worked for Mac in that way.
The excellent Mac features are supported by Cyberduck and also fit in with Mac environment. Some of the Mac features assisted are finding files in credentials and authorizations are saved within keychain.
The good news about Cyberduck is that they bind with the largest cloud storages such as OpenStack Swift, Amazon S3 and Microsoft Azure. These reasons are ones which make Cyberduck my favorite FTP for Windows and Mac users.
The free, best and famed FTP client is the FileZilla for its unique features.
FileZilla is well-matched for Linux, Windows, and Mac, and open-source. This is one of the oldest FTP from period 2001 and is completely free.
This is an easy FTP to be obtained, but certain users have experienced spyware and adware at the time of downloading. Hence at time of installation, it is advised to uncheck adware box.
Free FTP is a free FTP client and performs all functions as mentioned in the package.
The most prominent WordPress FTP is free FTP and was developed by Coffee house.
The FTP is easy and simple to use and beginner-friendly with a user-friendly interface. This FTP client has bookmarking functionality along with combo bookmarks.
They also assist with HTTP, FTPS, FTP, and SFTP.
The familiar internet browser Mozilla Firefox's extension is none other than FireFTP.
The WordPress FTP client which is an open source is free to download and is out with support for TLS, FTP, SFTP, and SSL.
With the assistance of the Firefox browser, the plugin works smoothly and also possess all-in-one drag and drop feature.
The best feature about FireFTP is that file transfers are continued automatically as they are disconnected at any instance. It also possesses comparison and directory synchronization. The perfect free FTP available is the fireFTP.
CuteFTP is well-suited for both Mac and windows but has a different rate for both.
The windows version would be about $59.99 and Mac version around $39.99 which comes with one-year maintenance.
Users can find there is a price difference for Windows version of FTP because they possess additional features.
Different types of protocols such as HTTP/S, FTP/S, and SFTP are supported by CuteFTP.
Tappin is one of the best features for windows user. Files can be shared between tablet/mobiles and computers. To edit contents in an instant and easy manner, a built-in text editor is available.
This is another paid version of FTP which is windows exclusive of about $39.
Changes can be made and previewed with preview functionality before saving them. Also favored code snippets can be saved with the snippet library.
DirectFTP can be proudly mentioned as the best FTP with its built-in text editor and image editing feature.
Transmit is a WordPress FTP client used only for Mac with a rate of $34.
This is mentioned to be the best FTP client for Mac users. Transmit 4 is the latest version and it is proved to be 25 times faster than Transmit 3.
Users should also keep in mind that Transmit 3 was faster too. Transmit is said to be the best FTP client for Mac users.
Speed is one factor and they also have other factors which make Transmit stand out from the crowd.
They support Amazon S3 cloud transfer, SFTP, and FTP. It is worth $34 price for its awesome advanced server technology and trendy UI.
The latest WordPress FTP client which is straightforward and most running is the WinSCP. Though it's simple, it is proved to be effective.
It actually possesses all the aspects that should be in an FTP client. WinSCP is reliable, user-friendly and lightweight.
The protocols supported by WinSCP are WebDav, FTP, SCP, and SFTP. WinSCP also possesses a built-in text editor and clear user interface.
This FTP client is stable and simple to use. Its main intention is to maintain websites.
For the purpose of file management and secure transfer of files through SSL, FTP connectivity classic FTP is utilized for both Mac and windows.
Some of the features available are that they are compatible for all FTP servers, they hold functionality of drag and drop, they support FTP protocol which has secured, sync with tools so as to make sure that there is perfect updating of files in all folders.
Small websites which use FTP client makes use of OneButton FTP.
After the configuration of the server is made successful, uploading, downloading, refreshing is available for the client and can work on it.
For these reasons, OneButton FTP is made reliable. There are few beneficial characteristics OneButton FTP has similar to other FTP's s mentioned.
FTP SSL and FTP are supported by OneButton FTP.
File queuing is made easy and reliable.
Setup is simple and easy.
Drag and drop functionality is present as in other FTP's.
SmartFTP is a category of FTP, SFTP, Google drive, FTPS, WebDAV, SSH, S3, terminal client, and one drive.
This FTP permits you to transfer files between your computers to any other computer and also permits transfer of files over the internet, mainly the file transfer server.
It is also considered as a trusted and powerful tool for its efficient and reliable transfers. The advanced, as well as basic feature, makes the SmartFTP a perfect one.
The uses of SmartFTP is that they are used for file transfer management, maintenance, website publishing, automation of file transfer process, document, music, movie, and image downloading, uploading and finally they are also used for synchronizing and backing up remote and local files.
One of the outstanding features of SmartFTP is that they provide tapping which is a secured mobile file sharing app. SmartFTP is also a powerful FTP client as it is loaded with security and power features.
This is an open source and beneficial for Mac users. It's completely free and there is no need for MacFUSE and Leopard.
The best part of Mac Fusion is that users can work in a direct manner on Mac applications.
Hence they do not have to download or upload files manually. FTP and SSH are supported by Mac Fusion.
A Famed FTP client for windows is the WS_FTP professional.
The beneficial factor is that it provides enterprise-grade security with 256 bit AES, SSH, FIPS 140-2 validated cryptography, open PGP file encryption and more for file transfers.
It also possesses powerful drag and drops features, file search, scheduled transfers, and faster speeds and more advanced features.
Setting up an FTP:
It is easy to set up an FTP client after choosing the best FTP client. The following are the steps to install an FTP client.
The first step is to set up an FTP client.
The FTP site manager can be utilized.
It is then connected to FTP server.
Uploading and downloading files can be done with FTP.
To set up an FTP client and upload a WordPress site, the user needs FTP address or hostname, FTP username and password, and FTP port.
Using an FTP client:
The usage of an FTP client is simple and user friendly. FTP username and password are required in order to connect to WordPress site.
The information can be obtained from an email sent to the user after initiating the blog and after signing up for a web hosting account. This information can be obtained from your Web hosting CPanel dashboard or you may also query the support.
The user is linked to the website after obtaining the information. After the FTP client is launched, the user needs to enter the username and password and get connected.
When the port field is left empty, then the plain FTP protocol on port 21 is utilized for connecting with FTP client. With SFTP, users can connect to the server with port 22.
This encrypts information before being sent to a web server. The useful part of this is that hackers who steal FTP information and password are reduced.
Conclusion:
Thus we have seen a few free and paid FTP clients for both Mac and Windows. An FTP or file transfer protocol is mandatory for ones who run a server or and for ones who work on websites.
They are beneficial for quick downloads and a perfect way for updating files without a requirement to log in to the server. There are ample choices when clients are considered, and finding the right choice is quite challenging. It is the user's personal choice if they wanted shareware or freeware.
Freeware can be downloaded for free and can be utilized without a fee or license. When shareware is considered, it needs a payment where the user is provided with a trial version before buying.
Users can research and get to know more details and number of FTP's available. They can run through the useful points and decide if it would be compatible with their platform.
The setting up and installation of FTP is also simple and easy which can be understood by reading through the various sites online. Opt for the latest FTP today for easy file transfer management.