Everyone wants to make their website on the first page of Google. But how many websites succeed in it? Only 10 websites can appear on the first page. There are so many websites who applies all SEO techniques to appear in the top position. But what happens to all those websites.
There will be some top sites who stays in first positions for too long. You cannot beat its rank easily.
The main reason behind this will be the domain authority of those sites. If you created a website and want to make it to the first place there are so many processes you have to go through.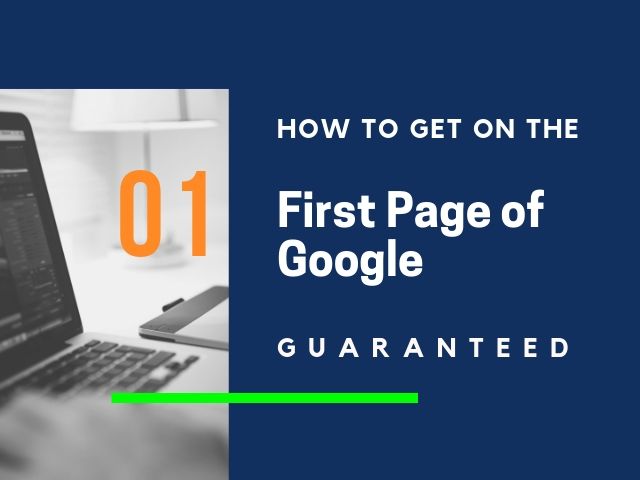 Even after applying all those factors sometimes you cannot win the first place.
We know the conditions of web pages on the second or third page. Nobody checks them if they find what they want from the first page itself.
This is the reality and we need to accept it. That's why everyone competes for the first page now.
People also think that when a site comes to the first page the content in it will be good and the reason for it is because of the site quality. This is a reason and there are so many sites with quality content in the second and third pages also.
Even though they work to make it good quality, nobody notices it unless it is on the first page.
We can say that the main reason for those pages to appear on the first page is their domain authority. Google values domain authority more than anything. They check for quality backlinks towards a site before ranking.
Other factors are only after that. Just by stuffing your content with so many keywords can't change anything.
It will be bad for your content more than anything. But there is a chance for a new website to come to the top position or first page.
This is a guide for people who want to make their page to the first page of Google search result. Check out some important factors you can consider achieving it.
Tips to Get On the First Page of Google:
1. Concentrate on Long-tail keywords:
We all know that including keywords will make your content appear on the search result. But, when you write about SEO tactics the main keyword you should be using is SEO guide.
This is a popular keyword with a lot of search volume. But when people see that, it is a demanding keyword everyone uses it in their content.
The result will be you cannot stand out among thousands of another site who uses the same keyword. So, what is the solution to this?
Change your strategy. Look for long tail keywords related to your topic. If we take the same example SEO guide there are many long tail keywords related to it. If you change it as an SEO guide for beginners or SEO guide for small business, it will be more visible.
The main reason is that using this longtail keyword you are being more specific. This will help the audience who are looking for more specific content and will help your website to appear on the first page.
There is no use in increasing site traffic. If users come to your site and bounce back to another site it is of no use. So, give importance to conversion more than increasing traffic. This can help you to work with a clear goal.
2. Paid Ads:
You might be wondering about these options. Paid Ads are not considered as an organic search result. So, how will it work? This is what I am going to explain more here.
You may have noticed that when you search a term, there will be some advertisement related to it in the search result.
You can see some top 4-5 advertisement initially and then the organic search result appears. Sometimes these advertisements won't even have any relation with the search term. They just advertise that their product is best.
But you can take this chance and create your webpage as an Ad. Even though you don't have domain authority, you will appear in the top result list.
There are many examples of this. When you search for SEO tools there will be so many ads initially which says that they are the best SEO tools. But nobody wants to know that.
Users will scroll down to the organic search result. They want to read about reviews and then decide the best tools they can use.
We can say that sometimes you can cheat search engine to make your content appear to the top of the search result. This can automatically increase your sites conversion rate.
3. Create more blogs on the same topic:
This is also a very good strategy. When you use long-tail keyword strategy the chance of getting noticed is less, unless someone wants those specific keywords. So, you can also create similar content with generic keywords also. The more blogs you create there is a more chance to get indexed and it will attract more traffic.
Create every type of content. Long as well as short contents based on the same topic. If you want to give more information, long-form content will be best. It can help to give detailed information about these contents.
Create quality content with top keywords. Include keywords in title and meta description. After creating your content, optimize it well to attract search engine. The title should be such that it should make users click on it to know more.
Such a best example came from searchengineland. In a blog about keyword research, they gave an exceptional title so that they increased their CTR by 10%.
The Title was 'why you should never do keyword research again'? This was a path changing the title from other usual titles.
So, brainstorm words and come with a unique path changing the title that makes more users click on your page.
4. Get featured in Roundups:
If you are promoting your business through blogs, then this is the best idea to be popular. There is one type where people write about your product to promote it.
Another type is genuine reviews. If someone found your product as useful they give a genuine review in their post. This is the best way to get popular and is a kind of free advertisement also. If you check about popular SEO tools there will be so many articles.
If your product is there in the list, then it is the best thing you can get as an advertisement. They will also include a link to your official site on those post. This is a good way to increase traffic to your site also.
Get your product reviewed or make it best to appear on the top product list. This is the best way to make your product site on the first page of Google.
After reading the review more users will check your official site to know more things about it. This type of promotion is very effective, and you don't have to spend much money and effort in order to appear on the first page if you follow this strategy.
You can do this by creating a parallel blog or else combine with a popular blog writer in your genre and pay him for promoting your product through his blogs.
Set up Google business page:
If you are running a business, the first thing you have to do is that is to create your business page on Google My business. This is the best way to appear your business on the first page.
Google My business will accept reviews from customers and include it on your business page.
Nowadays we buy anything after reading reviews. These reviews are very good to boost your business. Only by appearing on the first page you cannot get anything. There should be positive reviews from users about your product/service.
If you want to get more sale and appear on the first page, you can also register to local business listing sites. Yelp is one such site. People search for local sites to know about local business. Yelp is good in that way.
People will also review your product/service which is very good to get featured on the first page. In addition to your information, you must also include your business address and number to contact you. This is a familiar option for most people.
Provide a better User experience:
This is the basic thing every website should note down. When you create a website, it should provide users with a better experience.
The design should be more professional and easy to explore at the same time the contents must be of exceptional quality.
Don't compromise content quality for anything else. Then all the contents should be neatly arranged and easy to find out among those so many other contents. Here are some qualities you need to ensure to provide with the better user experience.
Originality:
Make sure that no contents in your site are copied from somewhere else. Duplicate contents should be avoided. Make it unique and better quality
Navigation:
It should be easy to find something on your website. There is no use in creating a complicated menu.
Make your website menu bar simple and easy, to help users find something they search for. Catch the keywords and give all suggestion exactly matching to that keyword.
Breadcrumbs:
You can use this to let know the visitors about the page they are in. It will look like a visual back button. This also helps search engine to group the same type of content together.
In addition to it, there should be a search box where users can search for anything they want from your page. This is very good for a large website with so many contents. But if your site doesn't have so many pages then no need to include it.
Optimize for mobile:
Mobile optimization is another important thing to do. Check your site for mobile compatibility. If it works well in the mobile version, then it will rank to the top of the search result.
There are many tools to check for mobile compatibility. You can use any of the tools and if your site is not compatible optimize it for the mobile version of your site.
Additional Tips to Show Up on the First Page of Google:
Pagespeed is very important to make it appear on the first page. Check your site loading time using speed test and if it is above 3 secs make suitable changes to make it load faster. You can compress images, minify HTML browser caching, etc to make it load faster
Domain Authority is also very important. If you are using a domain, make sure not to lose that domain name. A domain name is your authority and make it last longer. If you can include any keywords in domain name this also will be helpful
Page security is also important. You must protect your site using SSL security. Google and users don't want an unsecured page.
URL structure should be shorter and specific to your content type. By reading, URL users must understand what the content behind that URL is.
Quality backlinks are important to increase your domain authority. You must create quality content so that many good site links with your site. As the number of quality backlinks increases, your domain authority will also improve. This will help your page to appear on the first page.
Quality and length of content should also be considered. Long contents will work well then short content. Quality of content is also important in addition to length.
Final Words:
Now you got important factors to consider while creating a content to appear on the first page of search result. SEO is a very important factor to make your page appear on top results.
Explore various factors you can change your content to make it popular. Track the analytics also after implementing each change to know what works and what not. This can help you to get an idea of current trends that works.
Check competitors to know their strategy and follow it on your site also. Are you ready to see your site on the first page of the search result?