Are you worried about your company's or business's Facebook engagement?
No need to think more, as this post has got you covered!
Facebook engagement relates to any kind of action performed by your fans or non-fans on the Facebook page. From commenting on your post to liking it, every action is a contributory factor to the engagement. The better Facebook engagement you have, the greater is your reach.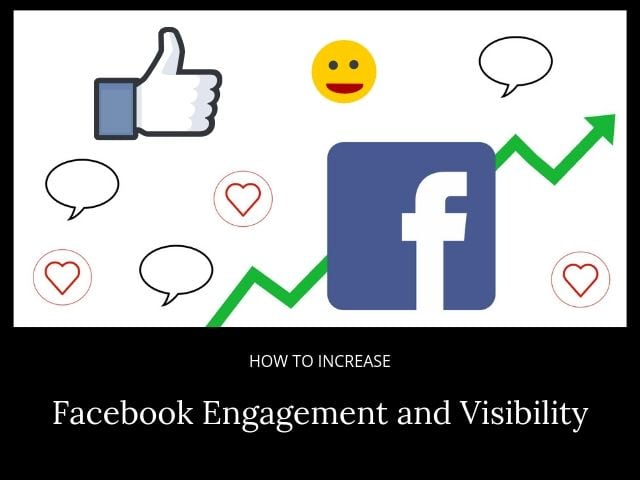 With more and more businesses and people joining Facebook, millions of posts circulating over this platform on a daily basis. As a result, it is slightly tough to get the needed engagement. But to gain organic reach, this is the only way to go. Every big and small brand has to create as well as post content, which is relevant to your audience and offers real value.
So, if you too want to earn high Facebook engagement but don't know how to go about it, then read this post till the end to know everything about Facebook engagement.
What is Facebook Engagement?
Facebook engagement is any sort of action taken by your fans as well as non-followers on your posts or Facebook page. It can be in the form of comments, shares, and likes. Also, it includes checking into your location or someone tagging your post.
No matter what kind of action people on Facebook take on your page or post, it adds to your Facebook engagement. It is the way the users communicate with your brand on this particular social platform. When you measure Facebook engagement, you are assessing the commitment your users have towards your brand.
With Facebook engagement, you can measure the success of your brand and get to know how much your clients love and feel about your brand. For instance, you can measure the number of times your fans or non-fans visit or revisit your page, the positive reactions generated by your post, how the users talk about your brand, and more.
Why Engagement Matters on Your Facebook Posts?
Facebook engagement is really very important and matters a lot. Primarily, it is important as it helps to extend organic reach to a great extent. Other than this, the main reasons that make Facebook engagement significant are:
1. Reach:
Having higher engagement on your Facebook page or posts is an excellent way to extend your reach. If your posts are engaging, viewers will love to share them with their followers and friends.
This way, your reach will extend and you can reach out to a wider audience as well as attract novel potential clients.
2. Visibility:
Definitely, you create a Facebook post or page in order to grab the engagement of others. With the recent update from Facebook, its algorithm now makes it more difficult for businesses to fetch organic reach and be visible on the news feeds of followers.
The only possible solution to this issue is to have significant engagement. This does not mean that your posts must receive huge likes. It also includes the shares and comments earned by your post to gain visibility. Without engagement, only limited people will be able to see your posts till they actually visit your page.
3. Trust:
Another prime benefit of having strong engagement on the Facebook post is that it shows the level of trust people have in your brand. When there is huge engagement on your posts, they will consider your brand as one of the winners in the industry.
Higher engagement means that a large number of customers like your brand and follow it. If your brand lacks engagement then it may appear suspicious and less trustworthy to individuals on Facebook.
4. Interest:
Finally, if your posts have higher Facebook engagement it will result in an increased interest in the Facebook page created by you. With more interesting posts, you can earn more engagement.
If your posts are highly engaging and interesting then more people would want to follow your page closely. This means that your followers are interested to read your posts and it becomes easier for you to post updates and news about your business, which your customers will go through.
How to Measure Facebook Engagement?
Most of the businesses establish their Facebook fan page and consider to increase in their fan growth rate as their success metric. However, the number of fans will not give you a complete insider. You must track and measure how the fans are sharing, and engaging with your content. There are various ways to measure Facebook engagement.
1. Facebook Insights:
Most of the users on Facebook don't come back to the fan page after clicking the 'Like' button. They prefer interacting and viewing your content in the news feed. Hence, to engage such users you must consistently post relevant content in the news feed of the fans.
To access such a metric, you can use the Facebook Insights or View Insights option. This option is available at the Admin panel. Insights are offered to all fan pages that have more than 30 fans.
2. Monitor Per-Post Insights:
It is a three-part metric, which is displayed clearly on the right side of your fan page. This metric lets you measure what you posted, the number of impressions you get, and the percent feedback.
Impressions are the total number of times your content was displayed on the fan page, commented, displayed in news feed, and liked.
3. Monitor the Story Feedback on a Daily Basis:
Again, this metric will let you measure the total number of comments, likes, unsubscribes, and unlike on a particular day. While the first two metrics are easy to understand, the unsubscribe metric occurs when a fan prefers to hide the content from getting displayed in the news feed. But the good thing is that your fan is viewing the content in the news feed.
It is important to keep a close check on each one of this metric. If your fans are growing nicely then this means there is a decent volume of engagement occurring. But if there is a high unsubscribe or unlike numbers then a large number of them are hiding your content, which is not good for Facebook engagement.
Hence, you must find out the reasons why your fans or followers are unsubscribing or not liking your content and must rectify the same immediately.
Tips to Increase Facebook Engagement:
Now that you know why Facebook engagement is important and how it can be measured, you must make all attempts to increase it. Here are some tips to boost Facebook engagement levels.
1. Keep it Concise and Short:
Most people access Facebook through mobile devices and a very less number of them use a desktop to access Facebook. Moreover, people browsing Facebook spend 2.5 seconds on content.
Hence, you have to act really very fast in order to grab their attention. This is possible if you keep your post concise and short. This way it can capture the user's attention fast and entice them to stop scrolling down.
2. Have Complete Knowledge About Your Audience:
What you find relevant and inspiring may not entice your audience. When you want to increase Facebook engagement, it is your audience's needs and wants that matter the most. Definitely, it is tricky to find the needs and wants of your audience until you have an in-depth understanding of them.
By using the Facebook page Insights tool, you can avail enormous useful details about your audience. Studying the details carefully can help you fetch important details, which can help you build a strong connection with your fans.
Understanding audience personas can help you comprehend your followers better. It is an excellent exercise to place the needs of your followers in the front and target the content as per their requirements.
3. Entertain, Teach, Inspire, and Inform:
Your audience on Facebook is not looking out for your sales pitch. All they want is engaging content, which can make them think, smile, or enhance their lives in one way or the other.
Hence, it is of utmost important to create content that entertains, teaches, inspires, or informs your audience in one way or the other.
4. Include High-Quality Images:
It is a known fact that posts on Facebook with images receive higher than average engagement rates. Keeping the content simple and clean and including high-quality images can help to a great extent.
You don't require a fancy camera or great photography equipment and skills to get started. You can even click photos with your Android phone using a small tripod. If you are a brand or want to become one then you can click photos by professionals.
5. Maintain Good Quality:
With individuals moving through your content fast, there is no time to go through long videos, graphics, or lengthy text.
If you don't have any original content to post, it is best to curate content that shares high-quality and informative substance to the audience. High-quality does not imply that the content has to be expensive or complex. Rather, it must keep things simple with recognizable images and steady color scheme.
6. Ask Questions:
One interesting way to boost Facebook engagement is asking your fans and followers different kinds of questions. It is an excellent way to kick off comments from them. You can ask questions related to how they completed a particular action, what they like about your brand, do they agree with a notable statement, what is their favorite place, celebrity, or more.
Also, you can ask fans about what sort of information they wish to see from you. Finally, give them what they want and your content will surely inspire more engagement.
7. Go Live or Post Interesting Videos:
Video posts receive higher engagement than textual or photo posts. Videography and photography can be inexpensive and simple, only if you do it the right way.
Remember, vertical videos offer you the most screens on mobile devices. The highest engagement is achieved by live videos and they can offer you six times more interaction than regular videos.
8. Post at the Right Times and On a Consistent Basis:
The News Feed on Facebook is based on an algorithm. Therefore, your fans may not necessarily see the content right when you post it. And to increase engagement on Facebook you have to post the content right when your fans are online.
You can learn when your audience is live or active on Facebook with the help of Page Insights. You can see the times in your local time zone. Based on the time when your fans are online, you can schedule your posts. Just make sure you post consistently so that most of your posts are viewed.
9. Respond Fast to Your Followers:
Since someone is taking out time to comment on your post, so you must act equally responsible and reply. No one likes to be ignored and fans who wish to engage with your page or post expect the same engagement in return.
You can have a team to regularly monitor and respond to comments on your post. Sometimes, you have to perform more actions than simple comment. If a post needs customer service response, you must direct them to the CSR channel or have the correct person to follow up.
10. Test Everything:
Facebook offers numerous opportunities to let your fans like you. It's true that videos receive more engagement, but is not true for a specific brand. It is therefore important to test what you post to make sure that it brings you back maximum engagement.
11. Fetch Users from Other Sources:
Might be there are people who already interact with you on other platforms. Such individuals are an excellent source of engagement. You can provide a link to them on social networks to let them know where to find you on Facebook. You can even share the link from your email signature and website. Also, you can include a plugin from Facebook on your blog to highlight the latest posts.
Takeaway:
In order to boost Facebook engagement, it is important to overwhelm your Facebook's fans and be specific about what all you post. Focus on the quality rather than on quantity and put in more efforts and time to create and share relevant posts. Most importantly, keep measuring your Facebook engagement on a regular basis to achieve your ultimate goal of higher engagement.