Blogging is one of the trendiest practice among people, which is increasing as time is passing by. This has been discussed by us in many of the previous articles.
The newbie's who are new to this blogging sector, can read some of them or you can find many articles related to it on web too.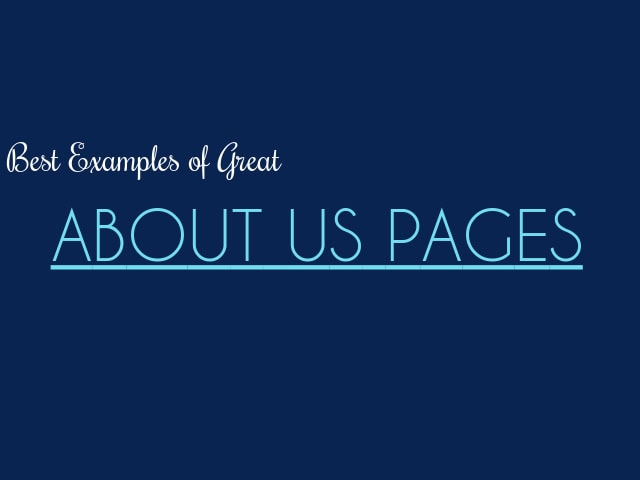 But, Is that info enough to start a blog , an effective and successful blog ?
Well, the answer is clearly NO.
There are many other things that you need to keep in mind when creating a blog.
Though knowing the importance of having a blog along with its benefits is a must , but only this can not help you create a blog.
There are few other things you should focus on for making your blog a successful one.
Usually, in the process of building a blog, many of us get confused and leave out on few important things that can later hinder the success of the blog.
So before creating a blog, a proper idea should be crafted that can help you built a blog with out much hassles and also without missing anything.
Mostly there is a myth that, good design blogs always showcases your professionalism.
But this completely is untrue..
I am not here totally against the design of the blog and also I understand that the design of the blog or structure of the blog is also very important.
But only judging on it will leave you no where.
You can get a clear idea with this example , like say you have beautiful designed blog but your content is not good enough or it is lacking quality, so will you be able to drive traffic to your blog.
Even if some do come, after reading your content, they will never be returning to your blog. It can also lead to increase in bounce rate.
Your blog will be able to attract traffic through a blog, which is having good design along with a high quality content post.
In the same way, there are few other things which most of the bloggers neglect.
So today I will be taking on one such thing which is important and discussing about it.
One of the most important element of the blog which should never be avoided is the "About page"
About us Page: Most Important Element Of A Blog
Do you think, should we give much importance to it?
Well read on to clear your confusion.
Be it a blog or website, you should never avoid to miss the about us page on it.
Why ?
About us page is the first thing every visitor who comes to the blog or website, would look for.
To know have a clear idea bout your blog or website , visitors will be reading your about us page. So better make your about us good enough.
Or else you will be losing visitor not only from about us page but from your whole blog or website.
Now let us look at, what makes an "About us" page impressive ?
Preparing a impressive about us page is pretty easy. You just include some important information about your blog/website, your product or service.
It is just some details about what your blog or website is about , what you do , what you can do and how it can help you.
This can make your visitor be aware or informed about you, with out building up any type of confusion.
No where I will be showcasing 11 best about us pages that are extremely good and unique.
11 Best Examples of About us Pages On The Internet:
Mirasee is owned by Danny Iny who is well known for his famous blog called Firepole Marketing Blog.
The about us page of Danny is one of the best I have ever see.
The web page is well organized and arranged in an elegant manner providing best of information every visitor would look for.
It also comprises information about the wonderful people working for Mirasee along with their pics.
The about us page of the most famous MOZ is visually impressive and unique.
It stands completly different from other about us pages.
The about us page is designed in the form of a timeline.
Well every one thinks that about us page should always be in some written text form. Can you think something other than it ?
Something completly different?
Well, Neil Patel has already got it and has even applied it for his blog.
When you enter the about us page , you will see a video with a caption called
"Generate more traffic and sales today"
By watching this video you will be able to understand clearly, what the whole thing is about.
Here the about page is not completly about it but it also talks about its audience too.
Ramsay is the person who is responsible behind this blog tyrant. Earlier he used to have a video and also a text that can support the visitor of all types.
Derek Halpern is a well known name in the blogging industry.
He has a unique style of doing hos work efficiently. He has a popular blog which is about marketing and does it through human psychology.
The about page is very organized and the navigation is very easy. The one thing that adds up to his about us page is that, he has some customer testimonials included.
That could help trigger some good opinion about him, thus increasing the credibility for his blog.
This is one of my favorite about us page. The main reason is because of its simple design and way he has presented.
He has an interesting story to tell and he does it through his about us page.
He also includes his few accolades in he beginning.
The man behind the famous blog Niche Hacks is Stuart Walker.
Through his about us page, he helps you know that its a place for hot niche ideas for research and other domination shortcuts.
He also unveils some of his famous work , affiliate marketing achievements and the awards he has won.
Also some of the famous testimonial by other bloggers, about him
The about us page of her is very simple and completely straight forward.
The about us page includes all the information and details regarding what it is all about.
The one that I liked very much in this about us page is that , she used some beautiful images to make her about us page more elegant.
Through this page, you will get a clear idea that this a pure SEO service blog.
You will surely be impressed with this kind of about us page.
In the about page , you will not find long paragraphs which explains what it is about but clearly points you a question which is
"Ready to take your SEO to next level?"
If yes ,then you can continue and if no, then you can leave it out.
He also puts across a deal towards you, and if you are agreeing , he will be explaining you how he can help your business to grow.
It is a very simple looking about us page.
Every one has different tastes. What you like might not be similar what I like.
The important and beautiful thing I like in the about page are the pictures or images which she has used. It make the whole page more effective and attractive.
They are very colorful and engaging.
You might have heard about the blogs called "4 hour work week" and "4 hour body" and the man behind it none other than Time Ferriss.
The one thing I like about his about us page is that it is simple and straight to the point.
His blog is completely a source of motivation for me and also for others.
Other beautiful thing about his blog is that , he has summarized all the information through a quote mentioned in the beginning.
So to conclude, now you might have got a idea how about us page can help your business or blog to grow an develop. Take a look at all these websites and make a great and unique about us page for yourself.