You have finally created an Etsy account. Your product line-up is absolutely ready and you have now launched your website.
The very first day, you check the account, again and again, to see if a sale has occurred, you find one thing – Nothing! This is not the first time it is happening, it happens with almost everyone.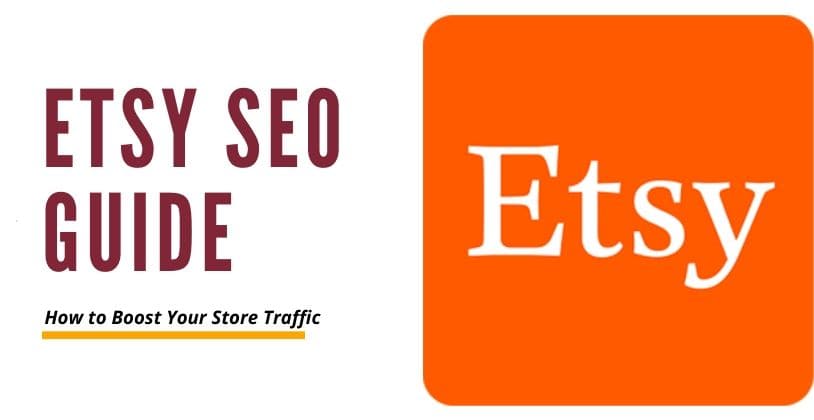 A month and more passes by with,  not a single activity occurring on your Etsy account – no favorites, no purchases, and nothing. You wonder how you can attract people to visit your account, check your offerings, and finally convert.
If you are experiencing this similar situation or you a seasoned seller on Etsy with numerous sales under the belt, you must right away learn about Etsy SEO. There are various SEO tools available, especially designed for Etsy to completely revolutionize your overall performance on Etsy.
The Search Algorithm on Etsy:
Just like any search engine, even Etsy holds a mathematical equation to rank for search results. It is essential to properly understand the inputs as only then you can boost the rankings of your product and the frequency of how often it appears.
Product Tags, Attribute, Titles, and Descriptions
1. Perform Keyword Research:
Selecting relevant and high-quality keywords can break or make your shop on Etsy. When a person is searching for any product on Etsy, they usually begin by visiting the Etsy search bar and entering a short description of what they are searching for.
This short description is a keyword. It is best to use common keywords to make your products showcased in front of a bigger audience or more customers.
A relevant keyword is one that is perfect for your product, often searched, and is convenient to rank for.
2. Format the Title Efficiently:
Once you have shortlisted the keywords, the next thing is to format the title effectively.
It is best to position the title at the starting of the item title, even before the name of the product is mentioned. The Etsy Search system focuses mainly on the first initial words. So, if the initial words contain a keyword, which closely matches the customer's search, you can gain higher rankings.
Rather than positioning the name of the product in the title, you can position it in the product description. For instance, if you are selling handmade items, you can give a title as same. You can also include the name in description as well as mention important features about your product.
This way, you can also attract novel customers who have not heard of your Etsy shop or products. You can include search keywords in the title to successfully achieve your goal.
3. Choose Tags Relevant to the Product:
Etsy enables you to choose up to 13 tags for your products. It is another place where you can use the keywords.
Utilize 13 tags and emphasize on keywords regularly searched related to your products. There are various SEO tools you can utilize in order to identify and choose the best tags.
4. Fill the Attribute Fields with Appropriate Answers:
The attribute fields are identified by the item category you are offering. In case, you are selling a wooden table, the fields in attribute include things such as style, occasion, and color.
Filling these fields precisely offers you another benefit over the competition. It enables you to cover more keywords and gain higher ranks in the search results.
Moreover, if you are already using such keywords in the tags, description, and title, filing the attributes section will focus more on keywords, which effectively raise the product score for your keyword.
List Quality Score of Your Products
The listing quality is related to the total amount of actions that are received by your products in search results. Whenever a person clicks, buys, or favorites the products after checking it in the search engine, the listing quality score of your Etsy account rises.
Keeping Record of Customer Support:
1. Make Sure the Details in About Section of Your Store is Complete:
Among all the sections in your profile, the about section of your account is the most important one for search rankings. An About section filled with complete information appears more professional and gives a sense that your Etsy store appears more established. This will make the customers feel more comfortable buying if they gain more knowledge about your store.
Moreover, the about section of your Etsy account is factored into the search results.
2. Ask Customer Reviews for Your Products:
Etsy very well knows that people are more comfortable buying products when they can easily read the reviews of actual buyers of a product. Proper reviews boost the place of your account in the search results. Customer complaints and bad reviews will reduce your place in the ranking.
The initial three listings are those that hold the maximum number of reviews.
You can enhance the volume of reviews by practicing rich customer service. Packaging the product well, sending follow-up emails, and listening to the complaints is important. You can also include a card within the packing of the product boosting customers to review products on Etsy.
3. Fulfill All Policies of Your Shop Using the Template for Shop Policies:
In the year 2016, Etsy introduced a separate template for shop policies, which primarily include four categories:
Payment options
Shipping
Privacy policy
Returns and Exchanges
The advantage of completing all such sections is tri-fold. This makes your shop appears more established. Clients feel much secure in understanding the policies. You resolve disputes with clients effectively and easily.
The complete policies for a store are important for Etsy, which implies that the store has a bigger potential to sell and must rank higher in the search results.
Etsy offers center the instructions for establishing shop policies if you are not confirmed how to begin.
Recency:
1. Incorporate Novel Products:
The factor of Etsy, which is the date of release of a product into the search results algorithm, is extremely important to consider. If you begin the store initially with ten products and never introduced any new product, soon your store will become fade to obscure in the results.
It is essential to keep integrating new products to your Etsy shop at timely intervals. This will make sure that your store appears higher in the search results. The volume of the product also influences the search rankings. So, when you add more items you have better chances to rank higher.
2. Renew the Old Products:
Sometimes, there are no new products available to add. Etsy offers a solution to this problem, which is product renewal. When you renew a product once it expires or sells out is compulsory, but you can manually revamp the product at any point in time.
Etsy charges 20% for every renewal. However, the release of the product date can be reset, causing the ranking to rise in the search results.
It is better to frequently opt for renewing. If the keyword phrase targeted by one product is highly competitive, then this is the best way to go.
Language and Location Matching:
1. It is Essential that the Location of Your Shop Matches Well Target Audience:
Etsy has practiced various measures like experiments and polls in order to figure out that customers prefer buying items from stores located in their own country. This happens even when customers are shopping online. Hence, in order to target customers in your geographic location, make sure your shop location showcases the same.
Etsy also enables you to choose a city on the profile of your shop. Choosing this will let you rank better for the local results.
2. Match Properly the Tag Language and Title to the Official Language of Your Store:
No need to worry about language translation or listing the products in other languages. It will create a negative impact on ranking. Etsy translates offerings into various languages automatically.
Etsy SEO Tools:
1. Marmalead:
This is the most commonly used Etsy SEO tool in the market. It provides a limited-service when using for free and if you are using the paid service it will offer you numerous helpful features.
It supports the process of keyword research by assessing the top listings for specific keywords. Even, you have to narrow down the search to emphasis solely on the competitors.
Marmlead also lets you choose the finest tags for the products by offering a rank of similar tags as well as to track trending tags.
2. Etsy Rank:
This service is available for free that provides more than a dozen SEO tools particular to Etsy including a listing comparison, keyword tool, rank checker, listing audit, and market report. It is awesome for beginners and convenient to use.
This is a highly useful keyword tool that offers an in-depth assessment of your keyword with demand, engagement score, competition, and the average price of products ranking for that particular keyword. You can also know about the average views and likes for each listing. Also, this tool lists related tags and keywords.
If you want to know the competitor analysis that compares the keyword performance of your store with the top competitors, you need to use the paid version of this tool.
3. Etsy Stats:
Another free analytic tool available for Etsy SEO is Etsy Stats. This tool can be accessed by clicking on the Stats mentioned under the Shop Manager.
There are different useful tabs available in Stats like Customers, Listings, and Traffic.
The customer's tab assesses the demographics of visitors in your store. It offers device and country information about the customers. It generates a list of other searches performed by the visitors. Such results offer great valuable insight into the interest of visitors and enable you to target relevant keywords.
The second tab is listings, which break down the inventory of products by orders, visits, profits, and favorites. This tab can be used for identifying the most promising items and concentrate to put more effort into them.
The final tab is traffic that offers data on traffic sources and keywords which customers use to find the product listing. It also tells you about the most viewed pages within the website. This data is useful to check the keywords that are working and to assess ways customers are searching for your products.
4. Etsy Gadget:
This is another SEO tool available for free and specifically designed for Etsy. It offers less varied services than the above-mentioned tools it does come with numerous features that are worth using.
This is a wonderful listing tool that lets you analyze the products for their position in search ranking. Etsy Gadget categorizes the listing position considering the categories, tags, and trends. It also suggests related tags, which will result in better positions.
5. Google Analytics:
Using Google Analytics, you can break down your website visits by device, source, time, and location of the day. Also, it lists the total number of views for each page.
It is very easy to create a Google Analytics account and you can link the same to the Etsy account to check data about search terms and purchases used to reach the website.
6. Google Trends:
This is a vital tool to figure out the preferences of potential customers. It enables you to determine keywords that are increasing in searches and keywords which are failing.
If you enter a particular keyword into the bar for Google Trends, it will offer a list of relevant keywords and topics, sorted by increasing interest.
You can incorporate another keyword and compare it to check, which among them works best. It is an excellent solution when you are confused among different keywords. Also, you can compare each field and prioritize results, which are vital to you.
On a Concluding Note:
Etsy offers numerous SEO tools to help increase the rankings of your product.
External services from Etsy such as Marmalead and Etsy Rank can help you identify keywords, assess competitors, and choose great tags. Services from Google such as Trends and Analytics help to figure out where the visitors are coming from and what products your visitors are interested in.
Etsy tools are highly useful and can be used to increase rankings and optimize your Etsy store for keywords. All you need to do is work keeping into consideration all the above-mentioned aspects.