E-commerce is one of the most flourishing domains of conducting business in modern times and most of the organizations have emerged online to cater to their customers' needs and to take a competitive advantage over their rivals. But conducting an online business is not an easy task and demands lots of marketing efforts so as to reach to the customers from all over the world.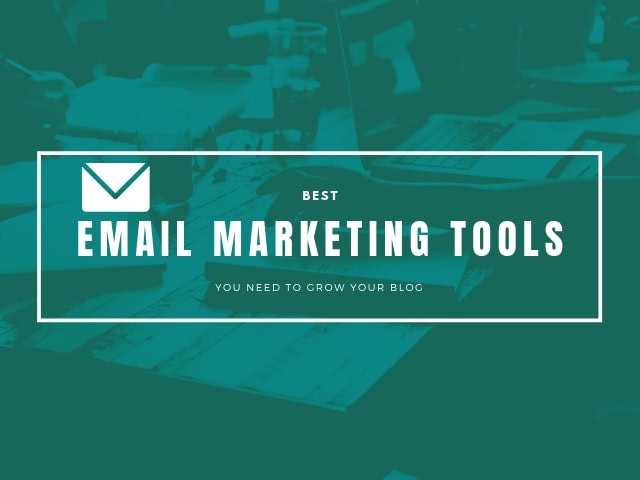 Though an e-commerce wing to business helps to gain customers from different zones of the world, reaching to them and advertising the products or services to them is definitely a hurdle even for top business giants.
This is where Email marketing comes for rescue, as it is one of the most effective and cost-effective tools to market the business. More than 4 billion corporate users use email marketing strategy and the number is expected to be increased only in the near future. It is been proved that every single dollar that has been invested in email marketing has the best return on investment in the industry as every email subscriber would bring in some money for the business.
Advantages of Email Marketing:
There are a number of advantages of Email marketing; the marketing team would be able to
Track the status of the business,
Automate the work-flow of the marketing strategy,
Send better emails for prospective customers and
Build a deep relationship with the visitors of the business.
Email Marketing Tools to Optimize Your Email Campaigns:
There are a number of Email marketing strategies available for businesses to try and test, but choosing the best ones that actually brings a lot of returns for the business is a tedious task. Here are some of the best email marketing services that are available for all online businesses.
This is one of the largest email marketing services and is popular across the globe, as they continue to advance their offerings and cover a number of spaces in marketing. The tool also allows a number of different integrations to happen within the business helping it to associate other apps and services that are been used.
The tool also offers a number of niche-specific templates for transactions and a dashboard that displays the important email metrics of a business. The tool renders a lot of useful services and guides for those who do not have any previous experience in email marketing. It offers support on email, live chat and phone as well.
This is again a very powerful email marketing tool that is available for those who run low budget business, as it has a free plan with its premium one. It is a young email marketing tool that was built with the purpose of sending emails for a transaction. Now it has added SMS campaigns also to its crown.
This generous free plan has a number of third-party associations and is pretty easy to use. It is associated with a number of interesting features such as campaign reporting, list management, and email layout optimization. This tool is ideal for businesses that chunk out tons of emails since its pricing is based on the volume of email and not the size of the contact list.
This is an all in one marketing platform with a user base of more than 3 lakhs. It is featured with a number of unique features such as its ability to create webinars and landing pages and has a drag and drop builder with is intuitive in creating emails.
Some of the advanced features of this tool are its software integrations, segmenting consumers, A/B testing, auto-responding options etc. Its Perfect Timing tool would help marketers to predict the best time of the day to chunk out emails so as to increase response rates. Support is available for users through chat, web, and phone along with an in-depth user guide.
This is one of the leading email marketing tools that cater to the customer base of more than one million. Its popularity is because of the fact that it is continuously evolving and has social media integration as well. Its templates are very easy to use and are designed with care and caution.
A number of advanced email marketing features such as app integrations, time zone based email sending system, autoresponders, A/B testing are available with the tool along with email and live chat support. Mail Chimp is a boon for business owners and bloggers who wish to hold a tool that is packed with a number of advanced features.
This tool was founded by Nathan Barry back in 2013. This is specifically designed for bloggers, authors, course creators, Instagram users etc. It helps business on how to create email automation systems. Users are actually able to see how their email sequences would play out as it relies on a visual builder.
This tool offers a landing page editor which is built-in, helping users to start off with email marketing without a website. This tool is ideal for businesses that are looking to send plain text emails and are ready to spend a little extra for email marketing.
This marketing tool is user-friendly and is the best choice for novice marketers. It has an intelligent automation system which is best in the industry. Drip is the best choice for e-commerce stores that sell multiple products digitally. The tool helps in understanding the behavior and intent of the customers better as it tracks metrics such as a number of new visitors, returning visitors, visitors who clicked on a link and visitors who didn't click on the links etc.
This tool is ideal for those who want to sell a number of products through complex marketing sequences without any hassles. The tool is beginner friendly and is best than any other tool in the industry.
This is a popular email marketing tool that helps users create and send creative, attractive and effective emails. The tool offers a number of customizable and mobile responsive templates that are used to create marketing emails. The tool also renders pop-ups and sign-up forms that users could add to their website and social media profiles so as to collect email date from its visitors.
Its built-in dashboard helps users to measure the performance of the marketing campaigns by tracking it real time. It is a high-end marketing service with a number of features such as drag and drop email builder, pre-designed templates, integrations among marketing strategies etc. The tool is best for small teams who wish to streamline their marketing efforts.
Email marketing is made easy with its dashboard that shows all information pertaining to sales information, email campaigns and the financial history of a customer. This tool is the first of its kind to create drag and drop automation builder that meets the goals of a business. It also features a number of advanced segmentation and tagging tools for subscribers. One drawback of the tool is that it does not have split testing functionality and this would not be able to test different campaigns to improve its open rates and sales on the whole.
It is one of the youngest, simplest, yet effective marketing tool which is capable of analyzing things in detail zeroing down to what is utmost essential. The tool is available in a number of international languages and they cover an array of international audience. Its interface is intuitive and is easy to use with the ease of creating emails quickly. Its templates are flexible and modern as well with advanced automation and analytical features that could be applied as desired.
This is an all in one marketing platform with the goal to help its users gain best results with few emails. All the automations are formed here based on the if/then protocol, so understanding and responding to the behavior of the subscriber becomes easy with this.
This powerful email marketing and automation tool is preferred by most marketers for its drag and drop email marketing functionality and for its templates that are professionally designed. Another advantage of the tool is that it is possible to schedule emails and keep the customers engaged with it. Marketers can send only relevant emails by personalizing it. Its interface has an complete analytics suits so as to monitor the performance of the email campaign.
This tool helps to manage email campaigns through Amazon simple email services. It is possible to send drip emails and newsletters through customizable HTML email templates. It is possible to use existing templates as well and automate email campaigns and save complete details of the contacts so as to send customized emails in the future.
Hunter helps businesses to market their emails only to the right prospects by screening the recipients email addresses. Its interface also helps users to identify the particular contact specifically and deliver the mail to that id only. Its email verifying system also helps users to check if the email has been delivered or not.
This email marketing tool tracks the visitors of the website and helps the marketers to send targeted emails only to those visitors after understanding their preferences. It helps them to integrate email marketing along with their customer relationship strategies so as to enhance their sales.
This is a comprehensive email marketing and testing tool that enables users to create, preview, test and track their marketing campaigns. The tool is web based and is easy to use along with the drag and drop editor for creating sales emails. It enables users to apply changes where and when required and track its performance real time.
This is a transactional email system that makes use of the cloud to send, track and receive emails. Some of its best features are inbound routing, storing information and validating emails. It simplifies the entire process of sending bulk emails and is able to search for logs and transactions easily.
Sendbloom:
This is a sales automation domain and helps in sending highly targeted emails to prospective customers. It has an intelligent database and smart crawlers system that enables marketers to gather all contextual information about their contexts. It is possible to design segments of any granularity through its interface. It also helps marketers to track and analyze their campaigns and segment their prospects.
Slik:
This email prospecting tool enables the user to gather email addresses of prospective customers through their LinkedIn profiles. It avoids the need for manual prospecting and lead generation. Its accurate email sending system and advanced screening system sends accurate information regarding leads to help targeted emails by marketers.
This is an email marketing tool that sends personalized videos along with emails to their prospects. It could get integrated easily with Outlook, Gmail or Salesforce and deliver emails right on the email inbox. Its smartphone apps hold good on both Apple and Android iOS and is thus possible to send videos directly from the phone anywhere.
This is a self-hosted newsletter marketing software system that helps users to send emails through Amazon SES. It helps marketers to send bulk emails at a low cost with absolutely no compromise on quality. It also helps its marketers with subscriber management system with the help of auto responding system
Verdict:
There are a number of email marketing tools that are available for online business holders. They can choose the best ones based on their marketing needs and cost constraints. These tools ensure that email messages are carefully drafted and reach the customers at the right time.
The tool also helps to keep the customers engaged and involved at all times. The best part of email marketing strategies is that all these services allow their providers to export or import their contacts to a different tool if the need arises.