A content hub is a very confusing term sometimes. You will get confused easily by searching for this term online. There are a lot of definitions to the content hub. It is very hard to stand out online nowadays because of the competition that exists.
How can a website stand out in the competition without affecting the quality?
A content hub can help you to achieve a good follower base and to improve the website traffic. Readers always need more relevant content when they search for something. They won't even check other contents that are given on a website. You can solve this problem by arranging your website contents in a more organized way.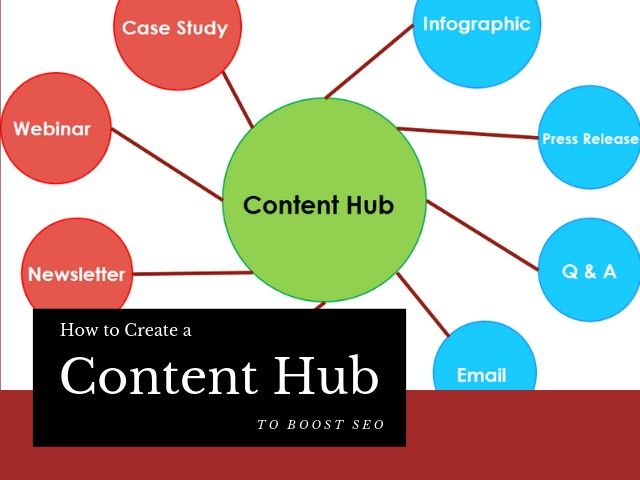 There are many websites who organize their content in a chronological way to engage their customers. It is not easy to get attention from the audience for your contents. When new contents come, old contents will lose its priority and no one will see them. Even though you have a good content marketing plan, it will not work as you expect always.
You have to play smart and know the possible ways to make your content equally visible online as your competitor. This article will help you to get a clear idea on the concept of content hub and its importance in making contents more visible online.
What is Content Hub?
If you are familiar with a micro website which is smaller than a website and bigger than a blog. A content hub is a place where you can find branded, curated, social media generated and user-generated contents about a particular topic. You can find many types of contents about a particular topic on these content hubs and it is easy for you to know the trending topics online by searching these hubs. Many businesses run such hubs to engage with their audience and make more followers.
A content hub is entirely different from a blog. Someone who wants to find a specific content can use a content hub because it offers freedom for users to find the content they want. A blog is more like an arrangement of content in chronological order. Here a user's need to be more specific to find a type of content they want. These hubs offer a wide variety of content forms for the audience and it is easy for them to explore even the evergreen contents.
Using a content hub, you can provide better value for their customers at each stage of their buyer's journey. So, we can say that a content hub is a place for trending topics and there is no place for old topics as users visit such websites to get current trends and information. If you can collect types of contents that can post on various types of platforms and bring it to one place, we can call it as a content hub. Don't consider it as a website where you can find about us, product details and others. You cannot find any such information on a content hub. It exclusively provides you current trending topics online.
Benefits of Creating a Content Hub:
A content hub is like a place where your audience can find everything they need. It is a medium for you to get as many followers as possible. Businesses are trying to implement new strategies to make their content noticeable online and content hub is the best idea to do it. Here are some benefits of using these hubs.
Can help to build authority:
If you are trying to build more authority, a content hub is a good idea. Creating contents which are trustworthy and informative can make you a thought leader and increase your value in the market without any doubt.
More website traffic:
A content hub is a great way to attract more traffic to your website. There is no way to get more incoming traffic if you cannot provide useful contents. The search engine is designed to provide quality content for its users. If you can create your content hub page more attractive, it is very useful to get as many audiences as possible. Make it more visible online by including trending topics and good information relevant to the audience.
Create more engagement:
Like a website or blog, the content hub can also engage their audience in its own ways. The audience can share contents, sign up to get new updates and do whatever they want in the content hub. This is also useful in creating engagement among the audience which is the main aim of content marketing
You will get control over the platform:
When you use social media platforms and other similar options for content distribution you need to follow their rules and trends. But when using a content hub, you post content based on your goals and objectives. You can also control the traffic that is coming to your website by filtering the content quality. If you are expecting a particular group of audience to visit your website it is easily possible by filtering the content properly.
Leads:
Every business creates contents to get more leads. When website visitors can find more valuable information in your content hub, they will take the next step of their buyer's journey. By creating options for your customers to interact with your content like including CTAs, profiling, etc are very useful for your website progress. So, we can say that by including quality informative contents on your website, you can increase the number of leads and your business sale also.
Easy to analyze the market:
If you are someone who wants to get more valuable output from customers, it is a very good idea to use a content hub. After getting your audience response you can easily analyze the market and see how your strategies work for your business improvement. By knowing what your audience wants, you can provide better contents for them which is very useful for the growth of your website. This is a good idea to know your audience need and their response to your business products at the same time.
How To Create a Content Hub:
It is not an easy task for someone who is new to this field. But if you can follow the steps given below in an organized way it will be easy for you to create a content hub without any complications.
Create a clear objective:
Before creating a content hub, you should be able to make a good marketing goal. It is of no use to work to create a content hub without any particular goal. There should be a primary objective for you while creating these hubs. Have answers to the following questions
How can I approach to the content creation process?
Who will be my targeted audience?
What am I expecting from the audience?
How will I give complete satisfaction to my audience through my contents?
Create a Plan for Publishing:
Next step is to have a clear publishing plan. There are many steps you need to follow before publishing contents on your content hub. Here are some points you need to focus on
Have a clear idea of what your prospect audience need from you. If you can give relevant content to your audience as they want, it is very easy to make your content marketing process successful.
Know your competition before starting your own content hub. This is a very competitive field and you need to have a clear idea about the goals you need to achieve and how you are going to do it. Creating outstanding contents is the only way to beat the competition. If you can do that, you will be successful in what you are trying to do.
Audit your existing content and see how many of them can be repurposed and used in your content hub. You can see various contents such as blogs, infographics, case studies, research, etc and see whether you can repurpose those contents as useful for your content hub.
Don't forget to do social media research to see the most trending topics or discussions. You can make use of those hot topics to create content and publish it on your website. See the popular hashtags, Q&A topics, online forums, and LinkedIn groups to see trending contents and topics.
Next step is to get the right group of people who can create content for your content hub. There are many freelancers out there who can help you in creating more unique contents. While hiring someone, make sure to see whether they can help you in creating attractive contents that can beat the competition online. You can also have an editorial calendar which can help you to schedule the contents you can publish on time. A person you hire should have the knowledge and ability to write the content, edit it or curate it as per the audience demands
Create a content hub with the help of an expert. It should be user-oriented and smartly branded. You can hire a good graphic designer to design your content hub and give it a good look and feel so that your audience will get impressed by it.
Create more effective strategies to promote your contents online. You can choose paid, owned or earned channels to promote your contents. Make sure to bring it to a whole set of audience who is interested in knowing the contents you are trying to publish.
These are some important points you need to know to create a content hub for yourself. However, there are tools available online for you to manage these hubs and treating them effectively. Host a hub using,
Content management system:
As you all know, there are various content management systems available for you to host your content hub. WordPress is one such popular choice because you don't have to worry about optimizing pages and other settings. It also offers tools for easily managing your contents
Content hub manager is another tool you can try to manage your hub effectively. Using this tool, you can plan and distribute contents more effectively without any doubt. If you are looking for a better way to manage your content, try to use tools like these.
Good Examples of the Content Hub:
You can easily understand the concept if you see some examples. You can check these websites and learn how they use this concept to get more audience and improve their business. Here are some popular examples of contents hubs
1. Think with Google:
Google provides this parallel platform where users can search more about SEO strategies and ranking factors. It updates B2C and B2B marketers with every trending content hub topics in their niche. You can even subscribe to their updates and newsletter to get access to their every update
2. Open forum by American express:
This is another example where content hub created magic. Here all American express customers will get expert advice, updates, discussions, research papers, and trending news and many more from a single dashboard. People can connect with any other in the community for any information or updates through this platform.
3. IQ by Intel:
It is another source of technology news and topics you can find online. This is a content hub run by Intel where you can learn VR applications to the internet of things in detail. You can also find some interesting tech stories and information via this interesting platform.
Conclusion:
If you are trying to start a new type of platform which can help the audience to learn something informative, the content hub is a great idea. This is a whole new type of marketing you can try to create a better acceptance among the audience. You can also develop a through leadership by providing useful informative contents to your audience by creating content hubs.
It is something you can include all trending topics and news that is happening in your niche. Keep your audience interested in your contents by giving them something interesting. It is not easy to win your audience as soon as you start it. Be patient and wait for the time when you can be proud of the contents that are publishing on your content hub