Running a business in earlier times was easy. All you have to do is run a few ads to generate customer's interest in your business.
But modern customers are different from traditional ones. Presently, customers need every bit of detail and information about a service or product they plan to purchase.
So, how businesses can provide such information and details to customers?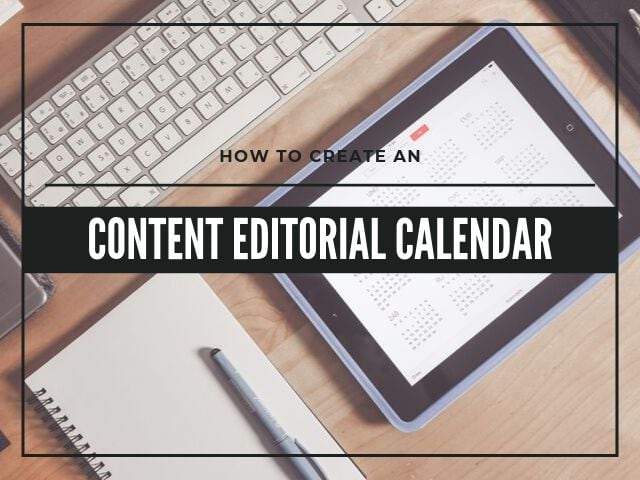 Simply, by the way of content marketing!
Content marketing is almost similar to other kinds of marketing or promotions. The only difference is that here you use content in order to attract potential customers to your business.
Remember, here I am not talking only about textual content.
To make sure your content marketing campaign delivers adequate results, you must include textual, visual, and other forms of interactive and engaging content channels.
Content marketing is beneficial because it helps businesses to:
Showcase their expertise.
Enhance their exclusivity or uniqueness to other businesses.
Let businesses offer detailed information about their services or products.
Increase business visibility by utilizing different sources of marketing like social sharing, SEO, and more.
However, as compared to other forms of marketing, there is one challenge involved with content marketing. It is that content marketing needs enough time to prepare and distribute.
For this reason, a lot of new businesses begin using content marketing to promote their offerings, but soon they run out of ideas or time. As a result, they end up having an irregular and improperly structured content marketing plan that fails to deliver results.
But I can present to you the best solution!
All you need to do is regularly practice content marketing by creating not only a content marketing plan but also an editorial calendar.
In this post, I will tell you a brief about creating a robust content marketing plan. Most importantly, I will give you all important details needed to develop a strong and effective content editorial calendar.
How to Develop a Strong Plan for Content Marketing
In order to create an effective content marketing plan, you must cater to the following questions or requirements.
Select Your Target Market – Just like other kinds of marketing plans, your content marketing plan must focus on attracting the relevant target market. It must target searchers who are relevant customers for your offerings.
Your Content Must Offer Value – People will purchase a product or service, only if it offers great value to them. Hence, make sure your content clearly highlights the solution that your products or services offer. This will encourage them to learn more about your services.
Define Your Business USP – Your business USP is one that differentiates it from similar businesses in the market. Your content must highlight the exclusivity of your offerings and business.
Deliver Information in the Best Way – Based on the topic you select, your content must deliver information adequately. The content can be reviews, how-to, opinions, tutorials, lists, and more.
Select Formats to Reach Your Target Audience – In order to make sure content targets relevant audiences and reaches out to a wider audience segment you must promote the same in the appropriate format. The content can be short reports, videos, Infographics, articles, blogs, press releases, and more.
Publish Your Content on the Best Platforms – There are numerous platforms where you can publish the content. From social media channels to YouTube, websites, and others. Hence, select a platform where there are more chances of meeting potential customers.
Post Content Frequently – By this I do not mean that you have to post uncountable numbers of content on an everyday basis. Rather, you must post content on a consistent basis. To gain maximum success, it is best to create a schedule for writing and posting content. Create a schedule to write blog posts, create videos, and syndicate at least one article in a week.
Now, once you have created a content marketing plan, it is time to develop a strong content editorial calendar.
How to Create a Content Editorial Calendar?
By creating a content marketing plan, you already have different kinds of content in hand. Moreover, you know for whom to create it and how often post the content.
But this alone will not bring you the desired results.
It is time that you move one step further and creates a content editorial calendar.
The farther calendar you can create, the simpler content creation and publishing will be.
However, it is not easy to plan the content for one year in advance. You, therefore, have to put in a lot of effort.
In addition to this, you need some flexibility to create content that relates to what is presently going in your industry and Google.
First, let me share with you some pre-calendar creating steps.
Pre-Calendar Creating Tips
It is a great idea to jot down all ideas and notes that will ultimately be included in your calendar. Once you start, you can incorporate events and themes to the calendar.
Jotting down your thoughts on a piece of paper let you prepare the content calendar easily afterward.
In this context, some of the steps to follow are:
Define a list of niches and topics for which you wish to create content. For example, there are different content categories for bloggers than those available for businesses. Based on your business category, you may create topics, which you believe your target audience would prefer.
Secondly, list down the different content ideas you have at present. If there is any title, which you think your audiences would like, jot that down.
Check the statistics on your website to identify the content, which has popular already on your website. You may think for stuff that your market is presently searching related to the topic. Remember, the ultimate aim is to attract customers in the target market. Hence, you must have a clear idea of what they are interested in.
It is no surprise that the data related to your audience may keep on changing frequently. Hence, you must check and track the data on a monthly basis to make sure you are meeting the latest requirements of your audience.
Finally, every time you have a new idea, just write it down.
Steps to Create a Content Editorial Calendar:
1. Write Down Ideas and Topics in an Organized Way:
One good thing about keeping ideas, topics, and other information in an organized way is that frees your brain from unnecessary stress. As a result, you are able to focus more on creative work.
The same holds true even when managing the content calendar. So, whenever you have any idea or topic, write it down on a paper, notepad, or screen. You can even prepare a spreadsheet for the same.
Use proper headers for each column as this will let you determine critical aspects of content. A spreadsheet format is easy to manage and perfect to share if you have a team.
For every content piece, you may incorporate elements like:
Author
Title
Date of draft
Date of publication
Percentage of the volume of content completed
Primary keywords
Objective
Secondary keywords
Target audience
Media type
CTA
Further add-ons
With all such details available, whenever you want to start a blog post, you can use an editorial calendar to create it and make it a success.
2. Assign a Clear Objective to Every Content:
It's true that not every content piece is designed for lead generation. Sometimes, you only want to educate your customers about the existing feature. Might be, you may showcase some current news about your offerings.
No matter what it is, the best way to create and promote content is to assign a clear objective to it in a disciplined manner.
3. Try Tracking the Big Scene:
If you are not aware of the 80/20 rule, let me explain it to you. In terms of content marketing, 80% of your posts must comprise information, which the prospect is actually interested to know. 20% of it must be promotional or something related to your company.
To enhance the same in your content editorial calendar, it is best to use the conditional formatting option. This trick uses sheet color codes for content in an automated manner.
Whether you are using a whiteboard, spreadsheet, or an excel sheet, the main point is that the entire content must not be mixed.
Important things must be highlighted and differentiated from details, which are less important.
4. Create the Themes or Topics for Your Editorial Calendar:
Make sure you pull out a calendar that includes all the months for which you are planning. For example, if you would want to plan for the next four months, pull out calendars for the same.
Next, start writing seasonal details for each month. You can select a monthly theme like most magazines or can pick up a festivity in that particular month and design a theme accordingly. This will spark new content ideas, which you need to list down and add to your calendar afterward.
Do mention any special dates or holidays in those months. If there is anything special coming related to your business, like your business anniversary, mention the same in your calendar. You can always create themes and topics related to such special days.
Hunt for other events for which content can be designed around. There are a few websites online that list events on a daily and weekly basis. Search those sites to identify events for which content can be created.
Such resources are highly supportive to come up with novel content ideas. While going through these resources, jot down ideas that come into your mind.
Incorporate ideas for evergreen content. When content is attached to events or seasons, it gives high content relevance. But evergreen content stays useful and valuable all the time. Make sure you fill the empty spots in your calendar with evergreen content.
Moreover, jot down affiliate or sales specials, you might be aware of. Content can be used for selling as well. For instance, special days like Cyber Monday and Black Friday can be added to the event calendar for boosting sales.
5. Let Everyone in Your Team be Accountable for it:
The success of content marketing campaigns is not one person's effort. It is teamwork, and hence, everyone in the team must be accountable for it. You can select your own preferred way to let everyone stay involved in the process.
Moreover, it lets you systematize alerts, which go to every individual who shares the calendar. For instance, in a content calendar, all due dates are set automatically before the publication date.
6. Link the To-Do List to The Content Editorial Calendar:
There are innumerable aspects involved in this functionality. If you select an online solution, make sure you pick one that meets most of your requirements and offer you a hassle-free approach.
One such way is to connect the to-do-list reminders to the editorial calendar. This way, not only you but the entire team will be able to know about the upcoming reminders and let you make adequate actions with the available time.
7. Club Everything Together:
Fill all content plans in your calendar. Make sure you keep a check ahead to know what is going as you can create the content in anticipation of upcoming events. Enter as many dates as possible. Even if there are dates where you are not sure of creating anything, leave it blank or mark it with any color.
For content you schedule and post, assign a person responsible for it.
Even if you are only one person managing the content, chances are you create most of the content on your own. But, if there is a need, you can take the help of guest bloggers, specialized writers, or others that will support you with content and create it in adequate time duration.
Summing Up:
Content marketing is an effective and free strategy to promote your business across the world. It reaps great results when you deliver valuable, relevant, and consistent information to the audiences.
However, creating rich content strategy and ideas need weeks or a month of hard work and involvement. With a content editorial calendar in hand, you will never go out of the structure and never run out of the ideas.