Do you love storing lots of information in your laptop?
Have you ever wondered how you could store massive information in your smartphone with ease?
Wondering what the reason is?
Well, it is the power of Cloud Storage!
I love accessing lots of information every day, and over time this increased my information storage requirement.
From movies, doc files, software, songs, photos, to lots of business data, my laptop has a bundle of it.
While one day when I was saving just another video in it, I thought how this small device could store lots of stuff with so much ease.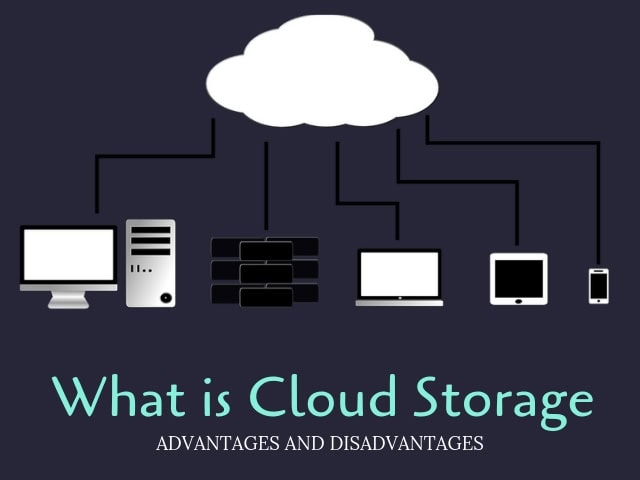 Is the same happening to you as well?
The next day, I visit a technical expert, and it was then when he introduced me to Cloud Storage. Having so much information about this amazing technology I thought to share the same with you out there and so outlined this post.
Cloud Storage is brilliant and you will believe me after using this technology, I have never felt the need to carry physical hardware anymore to access data on the go.
What is Cloud Storage?
Sure, you would be curious to know what this amazing technology is!
Cloud storage is a technology service that allows remotely maintaining, managing, and backing up data on the go.
With this service, you can store files online and access it from any location and any time through the Internet. The best part is you don't have to carry any physical server along if you are using cloud storage technology.
As confirmed by a recent survey thousands of business entrepreneurs and organizations worldwide have gained immense benefit with this technology.
But this does not mean that there are no downsides to it. Just like most other things, there are numerous advantages as well as disadvantages to cloud storage. But before moving to them, first, let me tell you about how this technology works.
How Cloud Storage Works?
There are innumerable cloud storage systems available out there. While some offer specific functionalities, like storing digital pictures or emails, there are others that provide the convenience to store all types of digital data.
Few cloud storage operations offer small functionality; others are so big that they have physical equipment stored in the warehouse. Such a facility is known as a data center.
In the initial level, a cloud storage system requires only one data server linked to the internet.
For example, when a user sends copies of files through the internet to the data server, then the information is stored on the hosting server.
When the client intends to retrieve information, he can access the data through a Web-based interface.
Eventually, the server sends files back to the user or allows the user to access and manipulate the files from the server itself.
The cloud storage systems usually depend on hundreds of data server. Since computers occasionally need repair or maintenance, it is vital to store the same piece of information on multiple platforms. This is known as 'redundancy.'
If a cloud storage system does not have redundancy, then it would not be able to assure clients that they can access information at any time and from anywhere.
Most cloud systems store the same data that uses distinct power supplies. This way, the client can access data even when one power supply fails.
Users without cloud storage service can run out of storage space. In such a case, it is always wise to use cloud storage as a method to backup data. If something occurs to the computer system of the client, then the data would survive off-site.
What are the Types of Cloud Storage?
Now let's have a look at different types of cloud storage.
1. Mobile Cloud:
Just as the name states, this form of cloud storage service is mobile, the one we use in our everyday lives.
We all use a smartphone, and almost 85% of users sync their phones online so that when the phone is lost, then it is possible to backup data on the new device with full convenience.
2. Private Cloud:
This a customized cloud service that accommodates and handles information access requests from private companies. This is the best cloud storage solution for companies that require data migration through a third-party cloud server.
If you decide to use the private cloud storage solution, then there are two ways to go –
The first way is to go for on-premise cloud service where a machine or server is used in the same building to host the cloud. This is also known as the internal cloud storage service.
The second way is to go an external cloud storage service where the host server is placed outside the building. The area is the third party building.
While it is easier to manage and supervise on-premise cloud storage service, this can be a costly affair. For this reason, it is usually used by larger companies.
3. Public Cloud:
With public cloud storage, you don't have to worry about the maintenance and security of data.
It is because everything is externalized. These clouds are much easier to maintain and access than private clouds.
You can gain access to this cloud by submitting the necessary credentials. It is possible to use this cloud storage service from a computer terminal to mobile phones, laptops, computers, and other devices.
4. Hybrid Cloud:
This form of cloud combines features exclusive to the public as well as the private cloud.
One of the most significant benefits of using this cloud is the higher number of customization options. You can delete, add, and even edit applications from anywhere that run on your cloud.
If you need to share any sensitive business information, then you can opt for a private cloud storage service. It is because this offers added security.
What are the Advantages of Cloud Storage?
The technology of cloud storage has gained immense popularity over the years. It is because of the numerous benefits offered by it. So, let's dig out the top-notch advantages of cloud storage.
1. Reduce Business Expenditure:
One of the primary benefits of cloud storage service is the advantage to save money by reducing IT expenditure.
No matter what is the size, type or functionality of your business, you can cut down operational and capital expenses to a great extent with this amazing technology.
Cloud computing allows you to save a massive amount of capital costs with zero expenditure on in-house server hosting and information application requirements.
If you opt for off-premise cloud storage functionality, then you can even reduce the operational costs related to administration, air-conditioning, power consumption, and maintenance.
You have to pay only when you use the service. As a result, there is a minimum capital investment. For this reason, it is even an ideal and affordable solution for smaller businesses.
2. Avail More Reliable and Consistent Performance:
Cloud storage is a well-managed server hosting platform.
It is more reliable and delivers consistently good performance as compared to the in-house IT team.
You can avail the service through a Service Level Agreement with a reliable company. This will offer you 24 x 7 x 365 service with 99% availability.
With a quicker and efficient pool of IT resources and fewer failover mechanisms, your organization can work seamlessly and without experiencing many interruptions.
If in case your host server fails due to an error then the hosted services and applications are shifted to other available servers.
Hence, you can always expect smooth and trouble-free functionality.
3. Simplified Management:
You can always expect simplified and enhanced IT management solutions with cloud storage.
It offers reliable capabilities through the convenient administration of resources, SLA backed agreements and vendor managed infrastructure.
Just like the in-house IT team, you don't have to maintain any maintenance department or updates as you get uninterrupted service from a third-party resource.
Furthermore, you can enjoy a simplified web-based user interface to access software, services, and applications without the requirement for installation.
With SLA, it is ensured to present guaranteed and timely delivery, maintenance, and management of your hosting needs and IT solutions.
4. Disaster Recovery:
Whether your business is big or small, there can be an emergency at any time. In such a situation an emergency backup plan is required.
The cloud storage service is used as a backup plan for your business by rendering a copy of important documents and files.
Such files are stored remotely on other locations and hence can be accessed with ease through an internet connection.
5. Gain Competitive Edge over Others:
With efficient cloud computing resources, it is possible to gain a competitive edge over others in the market. It is because it involves almost negligible time for procurement of your IT solutions.
It becomes possible for your company to deploy mission crucial applications that can offer significant business advantages. Even it does not involve any minimal provisioning time and upfront cost.
With cloud computing, you don't have to focus on the technology, and rather you can emphasize on key business functionalities and agendas.
At the same time, it reduces the time required to promote newer business services and applications and gain benefits for your business.
What are the Disadvantages of Cloud Storage?
1. Temporarily Downtime:
The cloud service providers manage the hosting server requirements for numerous clients each day.
As a result, they can experience a temporarily technical downtime. This can cause your business process suspension for a temporary duration.
Moreover, if you don't have an internet connection, then you would not be able to access any application, data, or server from your cloud platform.
2. Migrating Cloud Service is Not Easy:
Though most of the cloud service providers ensure that the service is flexible and it is convenient to migrate from one vendor to the other easily. But practically, this is not the case!
It is not convenient for organizations to migrate from one vendor to the other. Integrating and hosting present cloud-based applications on another platform can result in interoperability and system support issues.
For example, it is possible that applications developed on Linux platform would not be able to perform on the Microsoft Development Framework.
3. Safety Issues:
Though the security implemented by cloud service providers is unmatched and the best in the industry as per the industry laid standards. From storing data to exchanging files on external service providers, there are certain risks attached to it.
When you select a public cloud storage service provider, then this will open up the risks to meet external challenges on a routine basis.
The ease in accessing and procuring services can result in the ability to identify and scan sensitive business information and exploit the loopholes.
For example, if you go for a multi-tenant cloud platform, then there will be multiple users hosted on one server. Though the service is cost-effective at the same, it increases the possibility of hacking, and the hackers might try to break the data of other users.
4. Cost:
At an initial basis, the cloud computing service might appear cost-effective and affordable, but when you need to migrate between vendors or expect more customized solutions, then you have to pay an additional cost.
Having a cloud-based software that suits your unique needs can result in increased expenditure. Hence, this can be a major drawback of the service.
For this reason, it is always wise to have a close glance at the pricing plans as well as details for each application.
Take into consideration the future expansion needs of your business and then hire a cloud computing plan.
Final Words:
The cloud storage system can result in tremendous workload shift. You no more have to rely on local computers for a hefty lifting of running applications.
The cloud service providers are there to handle the entire situation. The only vital thing that a user requires to use this technology is interface software that can even be a web browser.
The rest of the things are taken care of by the cloud network.