Social media has become an essential part of business marketing.
When you check about various business strategies, social media marketing is on the top of the list.
Most of the business employs someone, who can handle their social media accounts very well.
Professionals are out there to handle this job well. To maintain your brand quality online, social media management is essential.
Sometimes a person cannot handle all accounts and update it frequently. It consumes more time also.
If one can't handle different social media accounts at a time then what is the next option?
You can hire professionals for that. But you have to spend more money on it.
In this hi-tech world, you can find tools for all your needs. You can improve your business if you can use them effectively.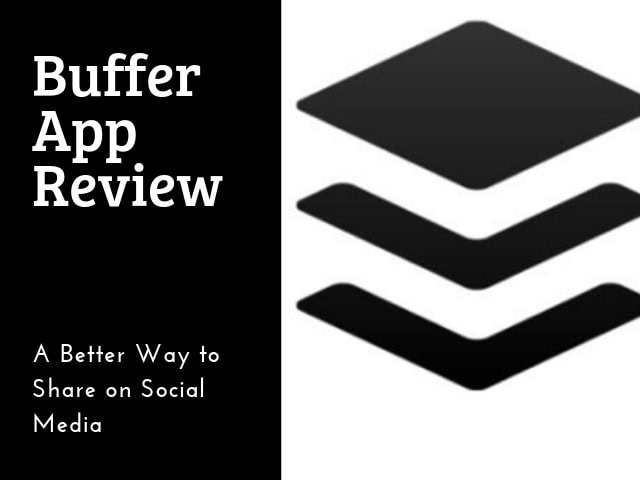 These tools can help you to save your time and money.
To assist you in managing your social network management, you can depend on that software. They aid you to automate your social media management.
It is important to keep your account alive to make an impact on your products among users.
Are you looking for such software?
Try Buffer App, one of the most popular software in this genre. Let's take a look at more details about this particular app.
What is Buffer App?
Buffer App is a social media management tool. Its main function is to schedule your posts across various social media platforms like Facebook, Twitter, Instagram, Pinterest, and LinkedIn.
To keep your account active, you need to post something on all your accounts frequently.
Here you can take help from the Buffer App. The name of this app is the same as the company that develops it.
This application was designed by a group of European expats in SFO. This app gained wide popularity now and there are more than 4.5 million users registered on this app.
You can use this software in your mobile which will make your job easy.
Thus it is an app which can save your time to manage social media. It is a user-friendly app with which you can save your scheduling easily.
Other than that, you can track your record and manage all your social media accounts in one place.
Now, you got an idea about the Buffer app. Next section is about some excellent features that you can find in this app
Buffer App Features:
This software offers many features that you can use while managing various accounts. You will get all in place.
1. Schedule your post for each platform in advance:
You can automate your social media posting using this feature. All you have to do is schedule your posts in advance.
The buffer will update your post automatically according to the scheduled time. You can manage as many accounts you want using this app.
Schedule posts on the go. If you found any content while browsing online you can schedule it using a browser extension or mobile app. This makes your task easy when you want to post something from other sources.
If you want to schedule your post in one month before, you can do that using scheduler.
As per your scheduled time, buffer posts all those contents on your various accounts.
Sometimes you might need to make a change in the post that you already scheduled. This app lets you make changes also by just selecting that particular post from schedule calendar.
2. Bring all your social media accounts to a single dashboard:
Using the Buffer app you can manage all your accounts from a single dashboard. No need to waste your time by logging in to multiple accounts.
Also, you don't have to take time to remember username and passwords for each account. You have to select a particular post and schedule posting date and time using the scheduler. This helps to save your time.
Create posts while you have time and save it to Buffer queue. Buffer shares them according to schedule.
3. Optimal scheduling features:
Most social media marketers try to figure out the time that they need to post anything. It was difficult before the arrival of this app. They did it by setting up the analytics and find out the best time from that.
Now it has become easy because of its optimal scheduling features. Buffer app compares optimal posting time by analyzing your last 5000 social media interaction of your profile.
So, don't waste your time to find the best time to post anything on your accounts. Use Buffer App now.
4. Social Analytics:
By analyzing the response for each of your post, you will get an idea about user response. By knowing your content performance, you will get an idea of the user's choice.
It is important to know your numbers so that you can easily develop new strategies to improve it.
Once you got an idea about what's working and what not you can act accordingly, it will help to improve your campaign, thereby you can attract more users.
Using streamlined analytics, you will get an idea of content type which will work well with your audience.
Also, keep track with key metrics to know more about your clicks, likes, reach and retweets. Get all reports as a daily/weekly/monthly basis to analyze using its built-in analytic tool.
5. Easy sharing using Buffer extension:
When you see an image or content anywhere online, you can share it directly. Here is where you can use the buffer extension feature.
The buffer provides a browser extension made for each search browsers like Safari, Chrome, Firefox etc. There is an added icon with each app. You can easily share contents from these browsers directly.
One main advantage of using this feature is that you don't have to log in separately to share it with your users.
You can share it by opening the buffer extension app on the spot. You can even use title, image or video and shorten the URL instantly using this extension.
Additional Features:
One of the most useful features is its feed feature. It enables you to add an RSS feed to a user's buffer profile. Using RSS feed, you can publish content from your favorite site in a single click.
Buffer also integrates with more than 60 apps. Some popular apps that integrate with buffer are IFTTT, Pocket, Zapier, Feedly, Tweetcaster etc. This facility takes the Buffer App to the next level.
You can curate contents from other sources using Buffer App. There are mobile apps available for iOS and Android users. It enables you to control scheduling from anywhere.
Use Pablo image creator to create beautiful images that help you to pop up. You can also use content uploader to create more affluent content by uploading quality video and GIFs. This works very fast also.
Buffer App Reviews on Pricing and Plans:
For one who wants to just try this app, the free account is enough. If you like it and want to upgrade it, you can do that easily within the app.
By paying a small monthly rent, you can get this app which manages your social accounts efficiently. Here are various plans they offer
Starter Plans:
Free plan:
When it comes to starter individual plan, one can manage 3 social media accounts at a time. Only one person can log in to this account.
You can schedule up to 10 messages at a time using your free account. Free users can use browser extension, Mobile apps for IOS/Android, Pablo image creator and upload video or GIFs faster.
Pro plan:
The awesome plan is really awesome because you will get access to many features by paying $15/month. You can manage 10 accounts on this plan and schedule 100 posts per social account.
Most of the other features like browser extension, mobile app, Pablo image creator, video downloader, RSS feed, calendar, social analytic, link shortner etc are also available. you can try it free for 7 days.
Advanced Plans:
There are many different business plans available. They are small, medium and large. Each varies in its features and price. You can subscribe to one that is suitable for your business
Small Business:
You will get all features here including advanced social analytics. You have to pay $99/month. The only difference in this account, when compared to all other accounts, is that you can manage 25 social accounts at a time.
This plan allows you to add an additional 5 team members to your group. Manage 2000 schedules post per social network in this plan. You can try it free for 14 days.
Medium Business:
The difference in the medium account is in numbers. This is suitable for a medium business with many members on it.
Try it for free for the first 14 days. Pay $199/month if you want to use it further.
Using this you can manage 50 social accounts at a time and schedule up to 2000 post per social network. Add 10 additional members to your account who can handle this software. You can access every Buffer app features using this plan.
Large Business:
The large plan is for big business establishment. Only pay $399/month to get this plan. Use it free for 14 days.
Using this account you can handle 150 accounts in total and manage 2000 post per social network. It makes your task easy and adds 25 additional members with you. Thus you can improve your social media reach, using this plan.
You won't be disappointed by paying monthly rent for subscribing this app. It will give you maximum output for what you pay. If you don't want to use all the features then you can use a free plan which gives allows you to enjoy basic features.
Advantages and Disadvantages of Buffer App:
When it comes to advantages there are many and you will understand them while using this app. With many advantages, there are some disadvantages also.
Advantages:
Curate your content and repurpose it using buffer extension easily. If you want to post any of your old posts again, you can schedule it using your buffer app
Helps to use RSS integration, you can further automate your social media posting.
Using in-depth analysis you will get more information about statistics and metrics that you cannot see anywhere else.
Disadvantages:
Social media analytics is only available for small packages. Basic packages cannot use this feature.
This tool doesn't offer a chat option. If you want to chat with your followers you have to use separate chat tools.
For a business which only wants a larger posting capacity, there are not any plans available currently. Even though they don't want to use calendar, RSS and analytic features, they have to pay for it.
Final verdict:
In short, Buffer app is really a useful tool for you to manage your social media accounts efficiently.
This helps to improve your social media marketing well. If you are trying to save cost for social media marketing this tool is a good option. You don't have to employ various professionals to manage it and thereby save your money.
It is easy to sign up onto this app and do the payment. Enroll all your social media accounts and manage them well from a single dashboard. If you are using the same username and password then you can manage all your accounts easily. Control all your social media posts and maintain your brand quality.
Manage your social media campaigns well depends on the analytic report. You will get access to all user reviews and responses by analyzing the report. Thereby you can improve your social media campaign as you want. Saving time is the foremost quality of this app. Your time is valuable; use it for other creative things to develop your business
Manage all your social account yourself by spending some time. Use Buffer App and improve your social media reach.