A picture is something which conveys superfluous, than a thousand words.
Hence to grab reader's attention and to convey the message in an effective manner, bloggers opt for pictures.
This stands to be the sole reason for bloggers to use dazzling pictures in their blog post. You should also be careful as you can't just make use of copyrighted images in your blog post because you might land up in trouble.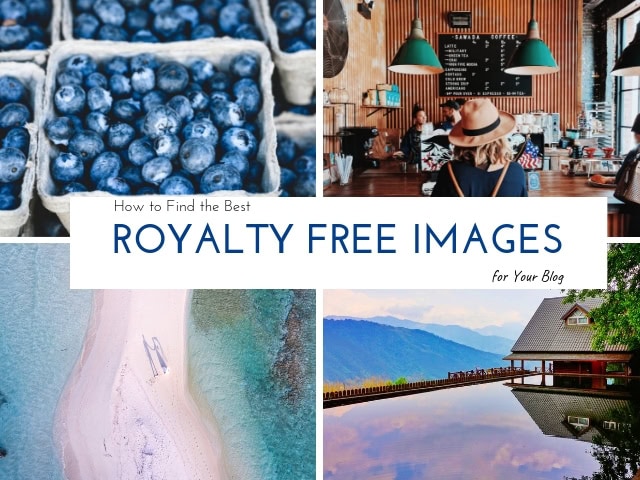 Finding the Best Royalty Free Images:
So, How to find high quality and the best royalty free images for your blog or website?
What are a few of the best places to obtain royalty free images for WordPress blog posts?
This article would share a few thoughts about the main sources to find free royalty images for word press.
Posts Header images:
Making use of header images have been popular these days. A header image is one which is posted above the complete post and also possesses a link with the post.
The beneficial aspect of using a post header image is that it provides an awesome look to the post and makes the post stand out of the rest.
To get header images the following mentioned sources can be run through and used.
One of the best sources of images which is prominent is the Unsplash.
They offer stunning, great, even, world class images which can be used for free as you prefer.
Unsplash is very popular amongst websites. It can also be found that many other users make use of Unsplash images in their blogs.
This aspect can be overcome by looking for new images instead of the default "featured" images. By this way, users can access a big library and top class quality too.
This site is also similar to Unsplash and helps the user to gain a user-friendly experience.
Users can get to the archive instead of being on the main page. There are abundant images which can be used for blog posts.
Magdeleine uses a specific rule, they deliver just one enhanced quality, curated image per day.
That specific picture seems to be stunning and perfect. The license of the picture which you desire to get can be obtained in the right upper corner of the page.
Images from Refe are perfect and can be used for multiple purposes apart from only headers. There are also a number of gadget and technology images which can be utilized for business sites too.
Real Life Quality Photos:
Real life photos are also mandatory and can be used in multiple sites. There are sites that hold a number of real-life photos which are shot by skilled photographers.
These photographs are useful when certain aspects of the post need to be highlighted.
These pictures are too good and can be used for any sites or blogs. There are few sources where real life images can be used. Some of them are mentioned below.
This is an excellent source where all images come from a minimal editorial team who are fanatical photographers. The photos are of excellent quality and are not available in any other source.
By using these photographs, your content can be made quite impressive and unique. These photos can also be utilized as header images for your blogs.
This is a directory for an awesome repository of photographs and hasn't been updated for a while.
They provide trendy and bit darker images which would be perfect for your content. Users can hunt this source and get the best they need.
This source does not hold just any specific photos but they have everything one can imagine.
It can be considered as a nutshell which possesses interesting and enriched quality photos.
Photos of People Doing Something:
It is not just sceneries and landscape which usually raise your blog. At times there is a need of people to make your page look lively.
In order to make your blog post look more lovely and personal, it would be a good suggestion to post someone doing some stuff.
It is also true that such pictures are attention grabbing and lures in more visitors. In that manner, a few sources are available as mentioned below.
There are ample categories of images available in Gratisography than just people. They have objects, animals, people, nature and urban surroundings too.
With all these, the people's images are ones which are unique and stands out of the crowd. They hold high-quality images and are present in a number of surroundings.
The interesting aspect is that many images look funny.
This particular source holds a set of photographs which represents a Portuguese guy's journey.
They also have many images like sports, games, parties, concerts, cultural occasions and many more.
The images are tasteful and of enhanced quality. Users can thus run through the site and get to know their requirement.
For the purpose of startups, a good storehouse of images can be seen. The source has a number of offices environ photos similar to chilling, people working in the system, and plenty more.
All the photos are stunning and they take part not only in blogs but also in product sites for businesses.
Retro and old school images:
These are one of the best photos to be used in blogs. These categories of images can be used for a number of factors.
They work in content, as in headers and also in sales pages. The best aspect of the image is that they are literal providing the anxiety and are required for content need.
Black and white retro images can be found in this source. Retro images are golden moments and loved by all.
There is a number of aspects in this repository which is truly splendid. There are awesome Rodeo rides, Buffalo photos, and 1917 aerial pictures too.
Users can check out this directory and would be happy to enjoy this joyful experience.
Database of Images which is Searchable:
There are users who often require a specific image like a dog or a ship. It would be time-consuming to search through any of the sources mentioned above.
Hence a searchable database is mandatory. Here are a few image directories which hold a search feature which is effective. The user can enter keywords and obtain the required set of images.
Pexels is a great library which holds an enhanced set of quality images. These images can work as headers and also in other contents.
The search source is very beneficial and retrieves you hundreds of images for the specific keyword used by the user.
Pixabay is an excellent source of a directory which stands out of the rest for its awesome images.
The images are imposing and high quality. There are images too which are retrieved as per the keyword entered.
3. iStock style:
Sites like Fotolia and iStock are free sources for users.
When Fotolia is considered, they release a set of images every week. In the same manner, iStock provides audio, video and a couple of images. Users can find plenty of images for free and follow them.
Apart from all these categorized directories for images, there is yet a number of sources for picking the royalty images for your WordPress blog posts.
Other Royalty Free image Sources to Consider:
Everyone loves to browse through stock.xchng for its neat tagging and grouping of images.
It is simple for users to instantly find an image. Users can either use the search feature or browse through the images category wise.
Almost all images found in this source are of elevated quality and hence can be utilized in presentations and websites too.
Images which can be easily recognized and prominently used can be found in this directory.
Stunning photographs which are required for bloggers to make use of in their posts can be found in Photopin. In order to find out splendid common licensed photos, the Flickr API is utilized.
When public domain pictures are considered, they hold abundant royalty free images as well as photographs. The user can also use the search feature to get the required image or can browse by means of categories.
Wholesome of royalty-free clipart's, images and a large collection of photographs can be obtained from Pickup images.
The beneficial feature is that they hold a search feature to get the right image. Also, images are tagged and grouped into categories so that browsing is made easy.
5. Public domain archive:
Royalty free stock photos can be found in abundance in Public domain archive. Vintage as well a modern photos combination can be found in this source. Search feature or browsing feature can be used.
Daniel Nanescu's collection of photographs can be found in Splitshire which is under CCO license. Tag filters can be utilized to browse through the site and also images can be viewed in mosaic view. At regular basis, fresh photographs are uploaded.
High resolution and royalty free images can be found in Skitterphoto. It is under CC-O public domain that the photographs are licensed. The features in the site, work for their own photographers and hence unique and used photos would be less.
A user-friendly and gorgeously curated site holds royalty free photographs. All the photographs are CCO licensed where users can browse images as per the category or in tags.
Wikimedia Commons is part of Wikimedia foundations and are said to be an elevated library of video files, images, and audio which can be used in a free manner.
Browsing of the library can be made as per media types such as drawings, images; illustrations or they can be based on the file type too such as image, video or audio.
Also depending on the license, images can be browsed. Abundant images of Wikimedia Commons can be found in the public domain. This mentions that these images can be used for free without any acknowledgment.
A huge gathering of public domain pictures can be obtained in PDPics. When logged in for the first time, the website may resemble to be basic, but the images are organized into tags and categories.
LibreShot possesses about 40 million stock photos or also free images are also available. Your blogs, as well as websites, can be made to look matchless by making use of these photographs.
This source offers you a collection of free images. These images are grouped and searchable for educational use, personal use, and business. The photographer should be credited for their awesome delivery of high-quality images.
About 3,50,000 photos which are searchable and categorized can be found in the free image gallery. The best part is that downloading any photo doesn't take up much of your time. Picking the right photo can push your blog to high standards.
There are heaps of sources on the net from which royalty free images for a WordPress blog post can be obtained. The blog posts should use images which are copyright free and possess CC or creative common license. All the sites discussed above hold royalty free images with CC license.
A creative common or a CC license is utilized when any developer provides the visitors the chance to share, expand their work and use the images.
Hence it is mandatory for users to choose images which are free from copyright. Bloggers can hence run through the sources and get to know each source in detail.
They can also use the images and find their blog posts to be unique amongst others. They can get the right image they imagine for, from these sources. The images are free and of enhanced quality too. Run through the sites and make the best use of the images.