Storytelling is considered as an art and has provided imagination and joy to all especially children from the beginning. The art of storytelling is a gift and said to be the best skill for any individual. When a story is well said, it makes us smile, weep, laugh and also rises with annoyance.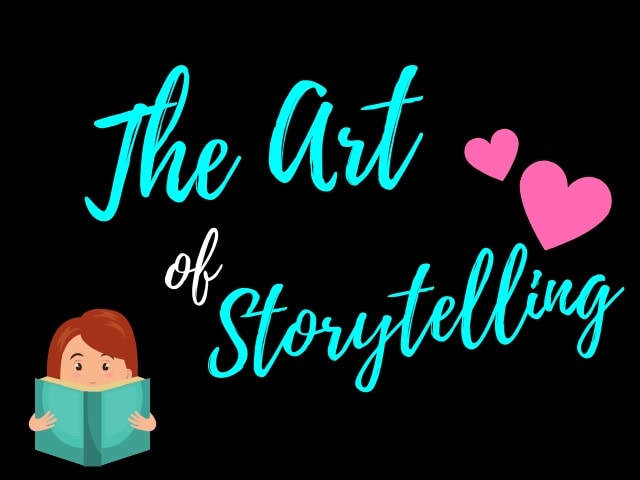 A perfect and well-presented story is efficacious and is remembered for a long time. An effective story is one which clears all age barriers, holds attention and reaches the listeners. It is hence important to understand and apply the art of storytelling. This strengthens the story and also grabs the attention of the audience.
Mastering the Art of Storytelling:
Many people possess the misconception that storytelling is complex and is only for a few members in the society. Stories are loved by all and when conveyed in the right manner, it can entertain, convey a message and also flare up the fire within the audience. The skills needed for storytelling can be practiced and developed. Storytelling is important in all fields especially in business to attract new customers and also to engage present ones. Storytelling can be mastered with a few tips mentioned below.
1. Understand the audience:
This tip determines the time period of the story, its importance, and language to be used.
Think about the target audience just five minutes before coming up with a story.
Understand the audience; are they baby boomers or millennial ones?
Find out if you're speaking to professionals, and then imagine using a friendly tone.
Are the stories to be published in social media or other platforms? This tip is very important to be considered as it assists you to set the right tone and accomplish the best results.
2. The audience should care:
Remember that the audience should care either in an aesthetic, intellectual or emotional manner. This hint decides if people skim through or gloss the content. It is crucial to decide for yourself, why the story needs to be important to the audience? And how would the story be associated to the audience? Hence as a storyteller, you need to design the story in this manner so that the reader understands the story better.
3. Scenes to be set:
It is through senses that humans experience the world and hence if you desire to attract the readers, it is important to associate their senses. The context of the story needs to be set by setting scenes for better understanding by the audience. Also, scenes provide a more involved experience for the readers.
4. Being creative:
At times you can fling the readers straight to the story's end or in the middle of all actions. This is one way to arouse tension, suspense or interest amongst the readers. The readers do not have an idea about the story and hence they continue to read the story to find what had happened.
5. Understand the importance of the story:
Being a writer, the main importance and purpose of storytelling should be remembered. Though your story may be with an intention to sell any service or product, remember that it should not be realized to the reader. The story can be emotional, meaningful or funny, and an amalgamation of all these. It is mandatory to be creative and should be made attention-grabbing and appropriate.
6. Link the audience:
There shouldn't be a boundary between the reader and storyteller. This is important to develop a bond between the story and the reader. Make sure to ask them questions in the middle of the story and this pushes them to the mid of the story. A perfect experience is developed and also the reader's desire is fired up.
7. Tensions are needed in stories:
It is mandatory to have tension in stories as this is the only parameter that keeps the reader engaged. The reader reads or listens to the story until the end, forgetting the environment and time when there is tension in the story. This is something that pushes your story to be successful. When climatic scenes appear, make sure to be descriptive. For storytellers who share their story should make it expressive and be excited while conveying.
8. Grand final finishing:
There are stories that develop suspense and may continue in the future. Otherwise, all stories should have closure. Your stories should have much suspense, plots, etc. make sure everything is cleared and there aren't any questions hanging in the minds of the readers.
The audience should experience a feeling of amazement after reading your story, hence magic is to be added to the story. They should gain a complete feeling after reading the story. This can also be made by asking them a question. It could be about humanity or other questions that arise in the readers' mind as they complete the story.
9. Do not be restricted with words:
A picture is more powerful than a thousand words and videos are even more powerful. All your written stories are supported well and also vice versa. The best aspect of storytelling is that new words can be added so that it is clear and offers a detailed explanation to the reader. This leads to surprising your readers and you also develop your brand as you make use of clever phrases and words. These can also be used as hashtags to stimulate your business.
10. Enjoy the process:
Storytellers should enjoy the process of developing the story and also relive the experiences shared in the story. The stories may have adventures that live forever and should be enjoyed by all readers. Stories are to be planned and drafted in such a way you enjoy every line and offer the same feel for readers too.
Requirements of a Good Story:
To experience a good storytelling experience, there are few parameters that must be included in the storytelling process.
Entertaining:
Stories need to be entertaining from the start to the end. The readers should be interested in and engaged in the next happenings.
Universal:
Successful stories must be ones that relate to all the people around. They should have the capability that taps the experiences and emotions of the people.
Educational:
Good stories should be ones that spark the knowledge fire and also add knowledge to the readers' mind.
Memorable:
Your stories can be humorous, thrilling, suspense, emotional or of any category, but it should remain in the mind of the readers.
Organized:
All good stories should convey a core message so that the readers understand it. It is crucial to draft an organized story for better understanding.
Need for the Art of Storytelling:
Storytelling entertains, sells, educates, generate leads, improve sales, etc. There are many advantages of storytelling. Storytelling is important in every aspect of life and business. Stories make things clear and give us a clear vision about the goals.
1. Stories gather people:
The world is parted by a number of aspects and it is the stories that gather people and develop a sense of community. Stories are a universal language of classes. Every individual has the capability to process emotions and they are capable to share anger, happiness, despair, hope, elation, etc. Even the most diverse individuals get together with a sense of community and commonality.
Stories link people and make humans in spite of varied religion, language, ethnicity, preferences, etc. One best successful example is TOMS because they share stories of people as well as the customers. This led to developing community and enhanced sales.
2. Complex messages are simplified with stories:
Understanding a new idea is always confusing and in that way stories are a perfect way to catch the idea. Stories are important as they assist us in understanding the key concept. We all know that teachers make use of real-life examples while teaching math problems, complex data's are explained with real-time experiences by speakers, etc.
Abstract concepts are solidified and complex ideas are simplified with the assistance of stories. The biggest strength of storytelling in business is that non-tangible and haughty ideas are associated with concrete notions.
Apple is a perfect example. Customers find it tough to understand smartphones and computers; hence they employ real-time stories. They explain with stories about the benefits of their products to their customers. Technical jargon isn't understood by all.
3. Motivation and inspiration are gained with stories:
Stories make us humans and this also goes well for brands. Stories motivate and inspire and they also tap into the emotions of people. This, in turn, drives into action. A narrative story created around a brand or any product leads to the humanization of the product and markets the business. Inspiration in the form of the story is a tactic for many brands. For example, ModCloth is one that makes real business by sharing the story of their founder.
These advantages are useful for business as well as real life. Storytelling is hence mandatory and should be navigated in the right way.
Powerful Ways to Tell Stories:
Stories are ones that touch the heart. At times audience may forget what was said but not the way it made them feel. For marketers stories are important and they need to convey in various other modes apart from telling. Being in a digital age, stories can be conveyed in many forms to touch hearts and bring out the real feelings. Here are a few powerful ways by which stories are shared.
Art of storytelling presentations:
There is a mannerism and presentation technic for storytelling. It isn't necessary for storytelling to be in bullet points and paragraphs. Stories should be easily understood, with short and crisp sentences. The storyteller should be confident enough to present the story in a way the audiences are engaged. Storytellers are ones who make the story success or a failure.
Stories in articles:
There are many posts and stories online. Remember that stories online should not be bland or non-memorable. The stories should hold humanity and interesting for readers. The main parameter is the art of the headline. It should be attention-grabbing.
Stories made as videos:
Sharing a video online is more powerful and worth than telling a story in a presentation or to a small group of audience. Videos are shared and it goes on towards a successful journey. With videos, the message is spread widely to a large group of audience. With the social media platforms on boom, publishing and sharing videos would make your business real success.
Stories in emails:
Email marketing is one way to boost business. Copywriting is mainly done to sell products and is the main parameter in content marketing. To gain audience attention copywriting is utilized as they touch minds and hearts. Skilled copywriting is important for email marketing.
Power of words is important and required to grasp the attention of readers. When stories are planned and included in emails, it would be more effective for business marketing. Copywriting should add the magic that touches human hearts to lure their attention.
These are a few powerful ways by which stories can reach a mass audience quickly. This marketing strategy is powerful and followed by many to broaden the business and post the product to be familiar.
Conclusion:
Storytelling can be presented in many forms and every mode has its benefits. Reading a story offers you a different feel and listening from a storyteller is different too. It is the content, the way the story is presented to the audience. To add essence, the story should possess all the parameters to make it an outstanding one.
The art of storytelling is important in every phase of life. For business and internet marketers storytelling is crucial to boost business and succeed to the next level. The above-mentioned points are beneficial to draft and make a perfect storytelling experience. The tips and hints mentioned can be adopted to make your storytelling experience a worth and useful one.