Are you looking for a blazing quick web hosting solution ideal for you! Do you want your new business website or a popular blog to run efficiently? You can now get it all with one of the most trusted platforms, A2 Hosting.
Whether you are running a site before or you are a professional developer, A2 hosting is an effective web hosting platform that caters to your entire unique requirements. Being committed to offering the industry-leading sites hosting, it offers free of cost website transfers meaning you can get access to numerous rich features and functionalities for absolutely free!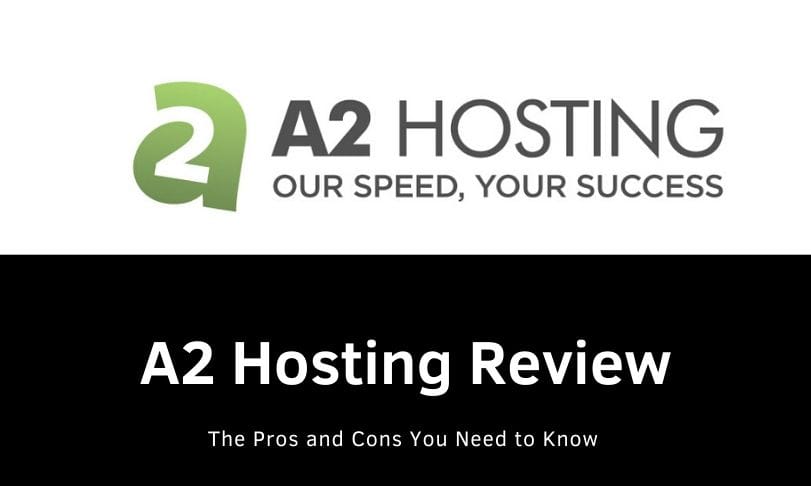 A2 Hosting Review – Offers Great Website Speed and Support:
The core aim of A2 is to generate as well as maintain an excellent web hosting platform that all users would want to use.
For this, the company focuses on four major aspects:
Fast loading speed
9% uptime
Top-notch tools for developers
Dedicated and exceptionally reliable guru support
Now, that you've got an overview of A2, let's see in detail about this ultimate hosting platform.
What is A2 Hosting?
A2 Hosting is a robust web hosting platform established in 2001 by Bryan Muthig. The original name of the company was Iniquinet.
Primarily, it was created to handle just a small number of customers. But in 2003, the company earned a lot of clients than expected, and hence, expanded its scale of operation. Later its name altered to A2 Hosting that was named behind Ann Arbor, Michigan. Still, the company is growing at a fast pace.
The unique thing about A2 Hosting is that it is a green hosting entity, coupled with Carbonfund.org, which is a renowned entity working to alleviate the climatic effects worldwide.
A2 Hosting has been absolutely carbon neutral since 2007. Its datacenter holds no carbon footprint because of the geothermal cooling mechanism.
Why A2 Hosting is one of the Best Hosting Platforms?
A2 Hosting holds a strong reputation of being a high powered hosting platform making reliability and speed their top preference. It considers the SSDs as Turbo servers, which can load pages almost 20 times quicker than a usual non-SSD server.
The finest part is that the fast speed is not limited to clients availing of higher packages. They are offered to all its customers, even those who are paying a few bucks.
Moreover, the plan has earned numerous top hosting awards and regularly ranks top on the best hosting list. They guarantee 99.9% uptime on the servers along with great support.
A2 Hosting – The Green Hosting Platform:
One thing worth noticing about the A2 hosting platform is that it is dedicated to green energy practices. The platform is associated with Carbonfund to reduce and offset its footprint with the FutureServe program. As a result, A2 is totally carbon neutral since 2007.
Features of A2 Hosting:
Undoubtedly, A2 Hosting is a reliable service provider for web hosting. It has been in the field for more than a decade and is known for offering:
Excellent speed performance
Reliable uptime
Best tools for developers
Ultimate customer satisfaction
In addition to offering great website speed, A2 Hosting is famous for its most important feature required by most of the present companies, which is ultra-lightning website speed and loading time. In order to continue offering this support, A2 Hosting offers a myriad of rich features.
So, let's consider these features one by one as they will also let you know why it is worth investing in this platform.
1. Cloud Hosting:
The very first feature of A2 Hosting is its Cloud Hosting platform that meant to increase your website reliability. Lack of security and control over particular data are a few of the common problems in most of the web hosting platforms.
A2 Hosting uses advanced technologies, which are coupled with Cloud Hosting to offer its users secure and reliable solutions. Cloud Hosting is a unique hosting service offered for clients to help them rectify every issue with ease.
This feature makes A2 Hosting a trusted resource for all those who want to protect their websites from becoming unresponsive or going down.
2. SSD Drives:
With the use of SSD Drives, you can avail of enhanced performance and speed for your website. SSDs or Solid-State Drives are used for almost all the hosting packages. In comparison to previously used hard disk drives, SSDs are proven to deliver better and faster functionality.
SSDs allow storing information in written and read the form in microchips, which is not the case with traditional HDDs. HDDs use a mechanical process to transfer information from one location to another. SSDs contribute a lot to the load time and speed of the website.
3. Innumerable Backups:
Having multiple backups for your website ensures you never lose any important data or sensitive information. It is because A2 Hosting uses a Redundant Array of Independent Disks or RAID 10, which is a storage configuration that stores bulk data in numerous hard drives. This ensures that your data is never lost even when one hard drive is unable to perform.
The loss of data in corrupted drive eventually gets stored to other drives and replaces the corrupted drives. It is a unique feature that makes A2 Hosting highly reliable and trusted among the users.
4. Cloudflare CDN:
With the Cloudflare CDN system, you can improve your website's loading speed to a great extent.
5. 24 x 7 Support:
No matter which hosting platform you stick to, A2 Hosting offers amazing dedicated support to its entire customers.
6. Unlimited Data Transfer and Storage:
Using A2 Hosting ensures you can store as well as easily transfer an unlimited volume of data.
7. A plethora of SSL Certificates:
Website security is of utmost importance in the present scenario. The various SSL certificates offered by A2 Hosting ensure the safety of your site is maintained to the fullest.
8. Use of Latest Technologies:
A2 Hosting is known for using the advanced and latest technologies to ensure the loading speed of your website is 20 times faster than usual.
9. Guaranteed 99.9% Uptime:
Whether you are a popular website or a new blog, you can expect 99.9% uptime if you are using A2 Hosting.
10. Modern Tools for Developers:
A2 Hosting gives its users access to the most advanced tools for developers. It offers immediate access to all the latest versions as soon as they are available for use. It ensures that you can use the best and most updated technologies and tools without engaging in the fuss of managing them. For this, you only have to select a plan as per your choice and the A2 Hosting professionals will look after it for you.
11. Storing Infrastructure and Green Web Hosting:
It is one of those features that make A2 hosting different from other web hosting companies. It offers direct access to the users to its green hosting functionality, which is a redundant network coupled with backup services.
Also, there are numerous additional features offered to further enhance value to the hosting plans such as multiple support options and enhanced support.
With so many features offered by A2 Hosting, you can gain the following benefits for your website.
9% uptime for sure
Money-back guarantee making it a risk-free investment
Dedicated and free of cost support through email, live chat, and phone for 24 x 7 x 365
Prime + SSD or Prime choices
Great load time of your page
Innumerable email accounts
Innumerable data transfer or bandwidth and storage
The site website loading speed up to 300% quicker
Single – click installations of software
Free of cost server rewind backups offering additional security
Hosting Plans Offered by A2 Hosting:
There are multiple hosting plans offered by A2 Hosting to ensure they meet everyone's requirements. These plans cater to blog owners, corporate websites, advanced sites, and almost everyone.
All the options provided are super-fast and you can select from the following plans:
Shared Hosting
Managed VPS Hosting
Managed Dedicated Hosting
Reseller
Let us tell you about each of the following plans in detail.
1. Shared Hosting Plan:
This is the most common form of web hosting that most users prefer purchasing. This type of web hosting is used mainly by entry-level websites. All the plans come with similar features such as shared hosting coupled with some additional features.
The primary advantage of this plan is that it offers you complete privacy, which is offered mainly to dedicated servers. Hence, you gain the utmost security at low prices.
The additional features that A2 Hosting offers over its counterparts are U.S. and European options for server location, 24 x 7 network monitoring, 10 GB redundant network, complete network control, SSD, and more.
2. VPS Hosting Plan:
The Virtual Private Server is suitable for large and medium-sized websites. It offers a great hosting service, which is a virtual machine that runs a copy of the existing operating system.
It offers features almost similar to the VPS server, but there are a few additional features also offered such as:
Cloudflare CDN
Dual Dedicated IP Addresses
Dedicated RAM of up to 4096 MB
3. Dedicated Servers:
Using A2 Hosting ensures you have your own dedicated server, everything which a VPS has, and many more. Though you need to spend some additional time, it is worth it.
Usually, dedicated servers are suggested for big enterprises.
This plan is suitable for people who want a solution, which is already managed for them or ready for use. This plan is already configured and comes with a free cPanel, which is a user-friendly level of management. It also comes with HostGuard comprehensive server management.
This plan is suitable for developers and administrators with high experience. The server can be configured and comes with Linux OS option, 24 x 7 monitoring hardware and server maintenance, and root access.
A2 Hosting Performance:
Some of the major performance features offered by A2 Hosting are:
1. Quadruple Redundant Network:
It is an exclusive feature from SwiftServer, which enables users to stay connected when numerous US A2 Hosting data centers go down.
2. SwiftCache:
The main of A2 Hosting is to offer great speed and performance to all its users. For this reason, A2 Hosting always tries to upgrade its offerings and offer fast hosting solutions.
Alternatively, Caching is a major feature offered by A2 Hosting. It involves using RAM or hard disk and works great with Turbo Cache, generating a high-speed experience for all the users.
3. 20 Times Quicker Turbo Server:
It is an exclusive feature offered by SwiftServer that allows high-speed performance for all the servers. This feature is managed by Turbo Drives and confirms that your website will load 20 times quicker.
A2 Hosting Help and Customer Support:
The best thing about A2 Hosting is that it focuses on offering 24 x 7 x 365 customer service. There are a few companies that claim to offer similar services, but they are not successful in offering it. Most of the companies do not work at night. This is what makes A2 Hosting better than the others as you will never experience such a problem with this platform.
It offers a great personal touch. So, even if you ring at midnight, you can expect a call quickly. The entire staff is fluent in English speaking, and hence, you would not find trouble explaining your problem.
Pros of A2 Hosting:
Managed and unmanaged plans available with numerous options.
24 x 7 x 365 high-quality, expert, and dedicated support staff assists through live chat, email, and phone.
It comes with free SSDs.
User-friendly and trusted services.
Guaranteed high uptime and high website load speed.
It comes with pre-installed programs that can be run securely and quickly.
100% carbon neutral and green approach.
Cons of A2 Hosting:
Limited plans are available for Windows hosting.
Only two data centers available in Europe and North America.
Final Verdict – Money Back Guarantee
A2 Hosting is an efficient web hosting platform offering numerous features, which you will not find in other platforms. Along with guaranteed 99.9% uptime, it offers technical support to ensure your business always runs well online. Using the best industry practices and advanced security norms are coupled with 30 days of money back guarantee or pro-rata refund service. It is definitely worth trying!